Founded in 1998 in Kreuzlingen (Switzerland), Swisspacer is a business unit of the Saint-Gobain Glass Solutions network. The Swisspacer business unit specialises in developing, manufacturing and selling warm-edge spacer systems under the Swisspacer and Swisspacer V brand names.
Our continuous growth and our remarkable market share of the warm-edge market in Europe and Asia, makes us a powerful partner for the future.
THERMALLY-IMPROVED SPACER BARS
Swisspacer is a thermally-improved, or warm-edge, spacer bar for insulating glazing. It is manufactured from special fibreglass, composite material. Swisspacer is available in two versions:
Swisspacer – the composite material is covered by an ultra thin foil of aluminium
Swisspacer V – with an extremely thin stainless steel foil for maximal possible insulation.
These metallic foils guarantee the gas tightness and excellent sealant adhesion.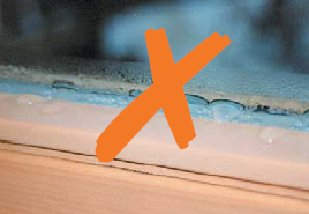 Using Swisspacer's warm-edge spacer systems could improve your inside temperature by up to 4°C thus reducing condensation from the inside pane.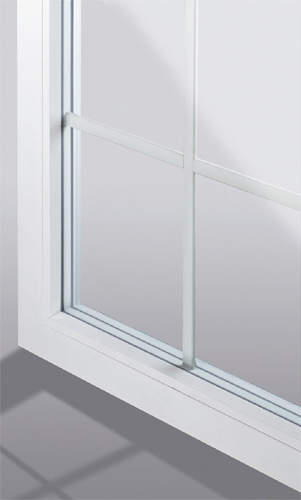 Swisspacer's insulation systems come with a matt finish, with no shiny metal aesthetics.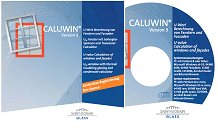 Swisspacer has developed Caluwin, software that enables window-makers or architects to quickly and easily calculate the whole U-value (Uw value) of their windows.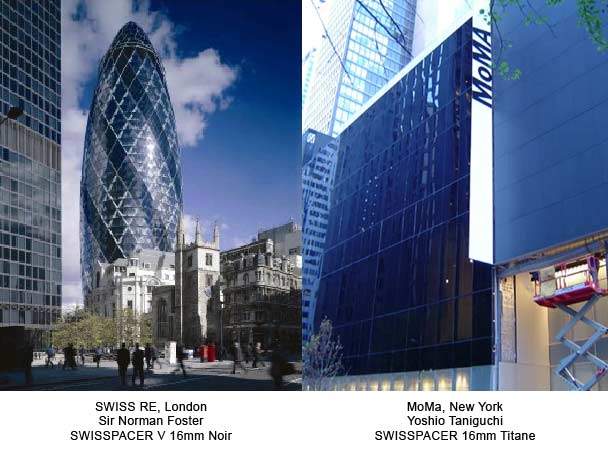 Swisspacer has worked on many prestigious contracts including the Swiss Re building in London, designed by Sir Norman Foster and the MoMa building in New York, designed by Yoshito Taniguchi.
ENERGY-EFFICIENT WARM-EDGE SPACERS
With its composite material, Swisspacer V has a very low level of thermal conductivity. Swisspacer V is recognised by independent laboratories, certifiers and competitors as giving the best thermal values on the market. This high thermal performance enables the Swisspacer V to:
Reduce energy consumption – Swisspacer brings you a better Uw value for your whole window (from 0.1W/mK up to 0.3W/mK)
Reduce condensation for the inside pane – your inside pane temperature could be improved by 3°C to 4°C
Reduce maintenance costs – fewer mould problems
WARM-EDGE SPACERS – PRODUCTS FOR THE FUTURE
The warm-edge effect is more and more important for window energy ratings, especially according to national regulations like RT 2005 in France, WER in the UK and BR06 in Denmark. As well as exceeding these regulations, Swisspacer products are also fully accredited under EN1279 and CE standards.
Swisspacer products support sustainable development. With Swisspacer's warm-edge spacers, your energy consumption is reduced and the need for maintenance products for the joints of your windows is reduced.Our products are also durable and built to last a lifetime.
As well as being energy-efficient and cost-effective, Swisspacer's warm-edge spacer systems are aesthetically pleasing. The products come with a matt finish, with no shiny metal aesthetics. A wide range of colours is available to give your window that personal aesthetic.
A WARM-EDGE PRODUCT DEDICATED TO ARCHITECTS
Swisspacer has worked closely with independent laboratories to develop a piece of software called Caluwin. This software enables window-makers or architects to quickly and easily calculate the whole window U-value (Uw value) of their windows and façades in accordance with EN standards. The Caluwin software includes IG Georgian bars and a condensation calculator.
Our technical team remains fully available to answer all of your questions and to advise you for your project.
Thanks to its mechanical and thermal properties, Swisspacer can be incorporated in all types of DGUs for windows and modern glass façades. Lots of renowned projects have already been done with Swisspacer products including the Swiss Re headquarters in London and the Museum of Modern Arts in New York.