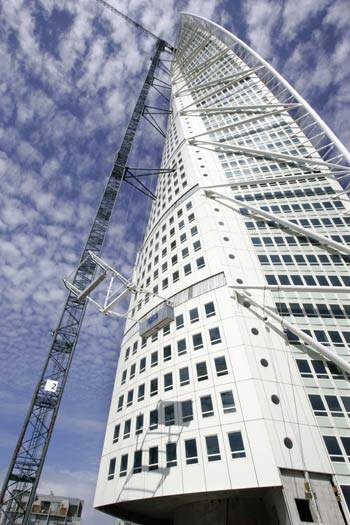 StepStone Hospitality has expanded its management portfolio with the addition of the 561-room Hilton Cincinnati Netherlands Plaza hotel in the US, owned by real estate company Belvedere.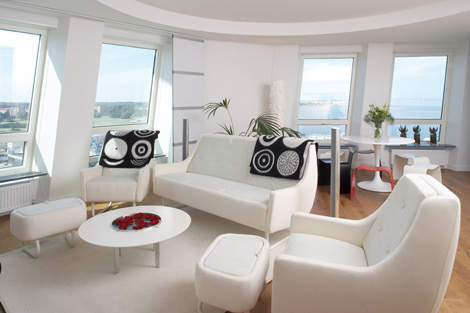 US-based hotel owner and operator MCR has completed a renovation of the Hampton Inn by Hilton Savannah – I-95 North (Hampton Inn Savannah North), which is located in Savannah, Georgia.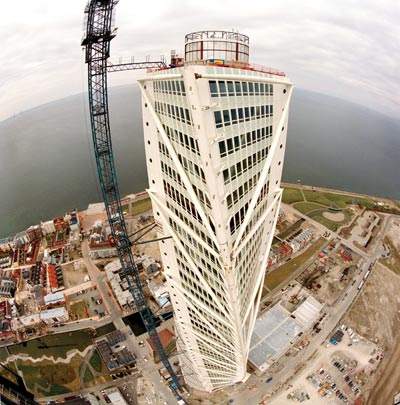 Hotel development, ownership and management company Concord Hospitality has started construction on Hyatt Place Jacksonville hotel in Florida, US.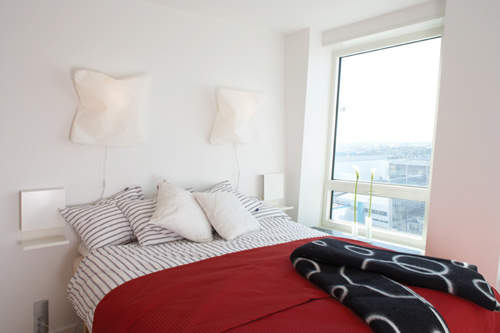 Global private equity firm Lone Star Funds has completed a $55m renovation project across Hyatt Place and Hyatt House properties managed by Aimbridge Hospitality.
Turning Torso is a high-rise building in Malmö, consisting of nine cubes twisting towards the waterfront. Turning Torso houses top-quality apartments, offices and conference rooms and, at the time of completion (27 August 2005), is the second tallest residential tower in Europe after the 264m-high Triumph-Palace in Moscow andthe tallest building in Scandinavia.
Designed by Santiago Calatrava, Turning Torso received plenty of critical acclaim, winning the award for Best International Residential Development at the 2005 Mipim real estate forum, fighting off competition from No 1 West India Quay in London and Miami's Espirito Santo Plaza.
Like those developments, Torso is situated near water, in this case the New Western Harbour in Malmö in south west Sweden. It is also within walking distance of both Ribersborg beach and the city centre, notably the university and business districts.
As Malmö evolves from its industrial past, local authorities envisage that Western Harbour will provide homes for employees from new sectors that have come to the city: small and medium-sized businesses, services, trading companies and a burgeoning IT sector. The project is an important part of the redevelopment of Malmö's Western Harbour near the Öresund Bridge, which connects Sweden and Denmark.
Torso Tower design
The Torso was selected by the City of Malmö Government as a landmark for the new development, though it also meets the requirement for dense habitation. Local authorities organised an exhibition to choose a high-rise building for this purpose and invited the local housing cooperative, HSB, to participate.
"The project is an important part of the redevelopment of Malmö's Western Harbour."
"Only well-known architects were supposed to participate in the exhibition," explains HSB project director Ingvar Nohlin, "and that's why Santiago Calatrava was approached. He had participated in the Oresund Link competition but was not selected."
In fact, this 190m (623ft) tower is based on a sculpture by the Zurich-based architect. Sharing the name of its much larger brother, Turning Torso depicts a human body contorting around its spine in an upward movement.
Calatrava included a photograph of the work as part of his Oresund submission, where it was spotted by HSB's former managing director, Johnny Orback, who convinced Calatrava to design a building based on this concept.
Twisting spine
The work consists of nine cubes of white marble tied together by a spine that twists 90° from top to bottom. Likewise, the 54-storey building is made up of nine cubes that twist towards the city's waterfront. As walls swirl and cut back to the building's core, the building seems to rest on its vertical supports.
However, all is not as it seems; each floor consists of a square section around the core and a triangular part supported by an external steel structure. The central core is supported by a foundation slab, while at the corner of each floor is a concrete column supported by a pile foundation. Torso's central core is 10.6m across its inside, with walls 2.5m thick on the ground floor but only 0.4m at the highest level.
This core is stiffened by the Torso's exoskeleton, which is effectively a steel truss erected on the outside of the building with the same clockwise rotation as the tower itself. The truss consists of a spine column at the corner of each floor plus horizontal and diagonal elements that reach to each side of the glazed spine. Stabilisers also connect the floor slabs with the framework.
Wind loads
While the building's core can carry wind loads without the exoskeleton, the truss is active in some wind directions, thus reducing displacement of the tower itself. Having made wind tunnel tests at the University of Western Ontario, Canada, designers predict that in a storm with a wind force of 44m/s the building would move only 30cm at its summit in a slow movement.
"This slight movement is unlikely to be noticeable," says Nohlin. Yet, despite its tricky geometry, wind at the coastal site has been the contractors' biggest gripe. Gusts have caused delays of 150 days in both concrete work and erection of the steel exoskeleton. "Malmö is an extremely windy place, especially during winter time," he adds.
For the horizontal structure, there are nine conical slabs, one for each cube, in which half of the circumference of each slab cantilevers from the core. The remaining triangular section is supported by the apex column and central core. In each cube, five higher slabs are supported by eleven steel columns at their edges that transfer loads into the conical slab below.
The building is lit externally using Golden Dragon LEDs from Osram and a custom-made fixture from the Danish lighting manufacturer Louis Poulsen Lighting. Internally ligthing is again provided by Osram LED lighitng and is controlled using motion sensors. LEDs offer a more environmentally fiendly approach by using less power and not requiring to be replaced like normal light bulbs or fluorescent tubes.
Office and residential space
Torso's 26,000m² ground plan includes 4,200m² of office space on floors 2–12, the first two cubes. The commercial area has its own pair of lifts, as well as separate heating, cooling and IT systems. The development's top two floors have been reserved for meeting rooms, which can be rented by any organisation via HSB (these were officially ready for hire at the end of March 2006). A separate parking block for residents and business tenants can be accessed via a private tunnel.
Above the office space are 147 rental apartments on floors 14–52 ranging from one-bedroom, 45m² units to 190m² residences. Very few are of equal dimensions because the floor space changes due to the size of the core walls, so the ground floor has 370m² of usable space, while the top floor has 430m².
Three high-speed lifts in the core of the building service these apartments. They travel at 5m per second, so it only takes 38 seconds to get from ground level to the 54th floor. In addition, there is a staircase from ground level to the top floor.
Apartment interiors
Torso's apartments are furnished to a high specification. Entrance halls feature polished limestone floors, using materials from the Jamtland region of north Sweden. The same stone is also used on window sills. Other rooms boast oak floors. Tiled bathrooms are fitted with granite surfaces and underfloor heating.
Kitchen units are specially designed from light-stained oak or a glossy white laminate to accompany appliances from Gaggenau and Bosch washing machines. Apartment doors and wardrobes are made of white-stained oak.
Residents of the 13,500m² complex also enjoy the benefits of a manned reception, full access to the wine cellar, rooms with panoramic views on the 49th floor, well-appointed guest rooms and a gym with two saunas on the 43rd floor, and a function suite on the 7th floor.
The 1st floor also contains eight office modules that can be rented by residents. An intranet supplies them with information about the building, available services, community activities and the surrounding area. Furniture and interior desing on the top two floors was the responsibility of White Architects.
Construction
To maintain a fast building rate, HSB relied on the Automatic Climbing Structure (ACS), which uses jacks to elevate the building platform to the next level. Devised by German formwork and scaffolding manufacturer Peri, ACS handled heights of up to 4m, so all the floors were constructed without any need for adjustment.
"For heating, Torso connects to power utility Sydkraft's system."
Anchored on 12 fixing points, ACS weighs 110t, with a concrete boom installed on its own climbing scaffold that uses four fixing points in the core. This allowed workers to concrete the ring wall on one level while retightening internal core walls one level below.
A Putzmeister device on the ground floor pumps concrete to the ever-rising construction site at 1t/s.
Other companies involved in the construction of the tower included HSB Malmö Ek För, NCC AB, Promecon, Sweco AB, Nicholas Green & Anthony Hunt, Samark Arkitektur & Design AB, Dr. Vollenweider AG, Mätcenter AB, LGG Inneklimat AB, YIT Building Systems AS, Aarsleff Bygg & Anläggning AB, Grupo Folcrá Edificación S.A., Peab AB, Intergrund AB, AB Rörläggaren, Øresund Safety Advisers AB, Mobergs Mekaniska AB, KONE AB, AESA Eurogondolas, S.L., PERIform SVERIGE AB, and Emesa-Trefileria, S.A.
Environment and safety
Sweden has perhaps the most far-reaching environmental legislation in Europe, along with a comprehensive welfare system, so it is no surprise that central services are a high priority. Indeed, Western Harbour is being promoted as a global leader in urban sustainability. For heating, Torso connects to power utility Sydkraft's system, which uses 100% locally renewable energy. This is obtained from a variety of sources, including solar power, wind, bedrock and water.
Torso plays its part, with organic waste from the building ground down in kitchen waste disposal units, then transported though separate pipes for decomposition and biogas production at Malmö's waste incinerator and heat plant. In addition, Torso residents will be given training in such systems via a local TV system.
As for safety, all security systems have independent reserve power supplies, including lifts, sprinklers and emergency lighting. There is also a double water supply system, again with its own power supply.