Forward-looking technology and flexible solutions combined with high quality of design; Gira offers a broad range of intelligent building technology for convenience and security.
Devices for networking home technology, music control for rooms and comprehensive switch ranges, plus numerous functions for door communication, energy and light outdoors – and it all fits together. All functions and devices can be easily combined, and the uniform design lines offer the right cover frame for every purpose.
Modular design system
The Gira design system is modular. It consists of nine switch ranges with over 300 functions for convenient, economical and secure living. All functions can be combined in various colours with different frame variants. This results in a huge design diversity and enables Gira products to be put together to match any furnishings.
LED illumination and orientation
The Gira LED illumination enables the targeted use of lighting accents. For instance, it is used to illuminate stairs and dark corridors or outdoor pathways and therefore provides extra safety for walking and for orientation both inside and outside.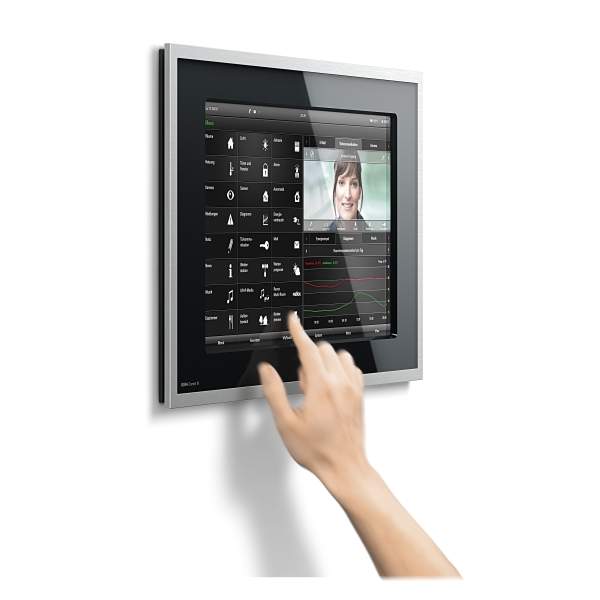 Gira Control 19 Client, glass black.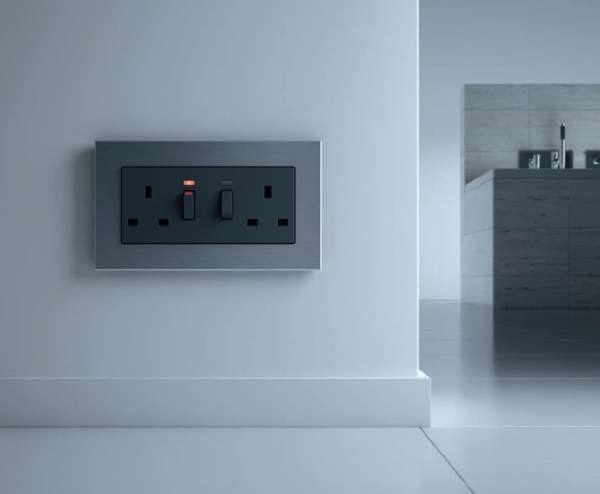 British Standard 2-gang socket outlet can be switched off with LED control light, anthracite Gira Esprit, aluminium.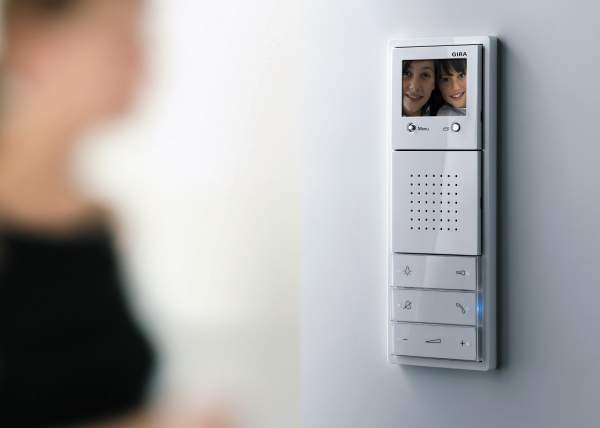 Home station with 2.5in TFT colour display, F100, pure white glossy.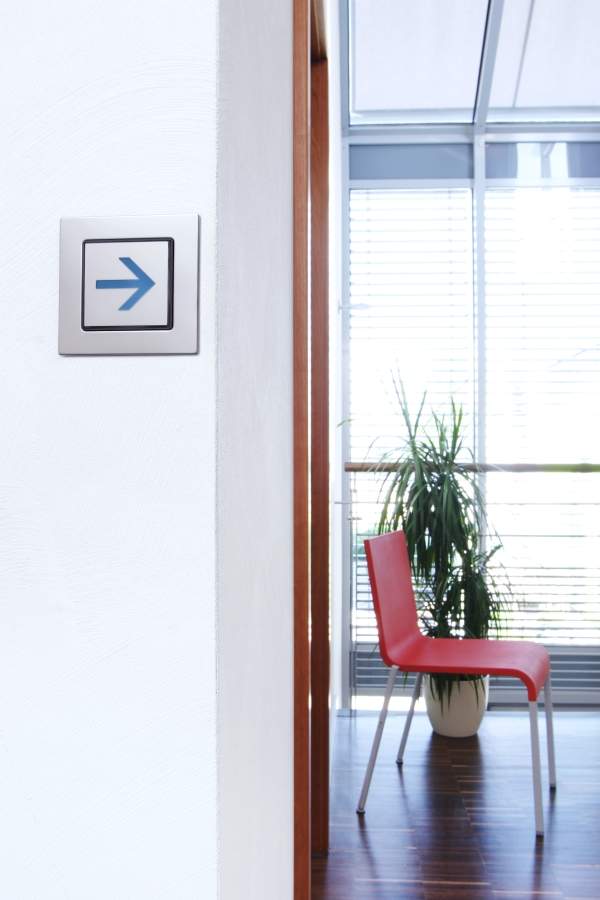 LED orientation light with pictogram Gira E22 aluminium, flush installed.
Gira offers a wide range of LED products and accessories adapted to its switch ranges. Pictograms and inscriptions allow LED lights to be expanded to illuminate information signs, which can be used in a multitude of ways. The LED technology with all products ensures durability and economical power consumption.
Intelligent systems for electrical installation
The Gira KNX/EIB is an intelligent system for electrical installation that via automation and remote control technology makes living and working more comfortable, economical and safer. This is due to the fact that a decision for a KNX/EIB installation is already made in the planning phase.
KNX/EIB is initially nothing more than a green cable that's installed flush-mounted together with the power supply. The intelligence is added later via push button sensors or in central control units, such as the Gira SmartSensor or the Gira InfoTerminal Touch. These devices replace conventional switches and send control commands through the bus lines to lights, blinds, the music system and other KNX/EIB-capable devices.
Even complex solutions can be realised. However, it is then advisable to use a Gira HomeServer or FacilityServer. All information comes together here and commands are sent out to turn radiators up or down and help save energy in the process, amongst others.
Door communication systems
Gira makes technology simple with installation without the cabling effort during renovating and configuration without the need for living units to be present, which is made possible by two-wire bus technology and the concept of one-man start-up. Gira has integrated door communication into the world of switches for this purpose. With the Gira door communication system, buildings with up to 28 residential units can use video functionality. Gira home stations are available in diverse design variations and can be combined with various colours and a wide range of frame variants.
About Gira
Gira is one of the leading manufacturers of electrical installation technology and building control in Germany and was founded in August 1905 in Wuppertal. In 1910, Gira moved to Radevormwald. Today, Gira employs approximately 1,000 people and works together with representations in more than 38 countries.
Intelligent building technology from Gira offers the user more convenience, more security, a wide array of functions and a great deal of flexibility and mobility. Gira develops and produces systems and products that set standards both in technology and design.