For more than 100 years, the FOPPE name has been a guarantee of quality in metal and window construction. Both FOPPE Metallbaumodule GmbH and FOPPE Direkt Versand GmbH are being run successfully and continue to be improved and advanced.
A logical step was the introduction of the FOPPE + FOPPE umbrella brand to consolidate the common know-how and the innovative competence of manufacturer, specialised dealer and fabricator.
Elements and accessories for metal and window construction
FOPPE + FOPPE offers market compatible and complementary products along the entire value-added chain of metal construction, from finished elements to aluminium systems and a full range of accessories.
"Our primary objective is to enhance the efficiency and productivity of our customers. This is reflected in our product range and also is the guiding principle in all management decisions," explain managing directors Gaby and Johannes Foppe.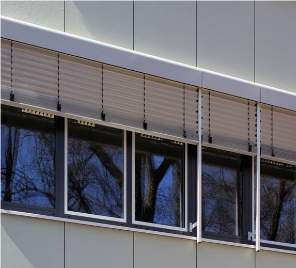 FOPPE Metallbaumodule GmbH was established in 1983 and FOPPE Direkt Versand GmbH in 1994.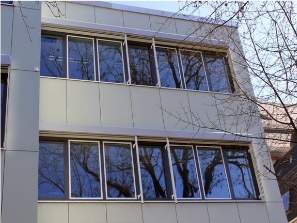 Gaby Foppe is the director of FOPPE Metallbaumodule GmbH and Johannes Foppe is the director of OPPE Direkt Versand GmbH.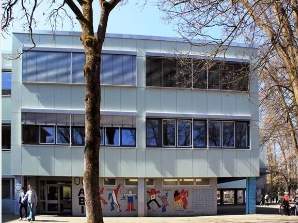 FOPPE + FOPPE includes three divisions: MODULE, SYSTEME and ZUBEHÖR.
FOPPE + FOPPE is capable of fully visualising jobs to be performed by customers and offers the best solution in each particular case. FOPPE + FOPPE offers customers not only objective consulting and advice but also a choice of brands. In addition to the proprietary FOPPE system, customers have six other systems to choose from.
T-cleats and corner cleats
The FOPPE product range includes T-cleats and corner cleats, designed to match all market-leading systems. All cleats have been tested and certified with test seal by the ift Rosenheim institute.
FOPPE + FOPPE offers diversity of products and system independence for the customer. You are free to choose from more than 4,000 branded products and over 2,200 cleat versions.
Consulting and advice for metal workers and fabricators
Metal workers and fabricators benefit from FOPPE + FOPPE's objective consulting and advice, short delivery periods and a convincing price policy. Another major advantage is the wide range of services offered in addition to single source products, following the 'one-stop shopping' motto.
FOPPE + FOPPE is focused strictly on the requirements of small and medium-sized companies and is designed to help them increase economic efficiency. "Flexibility, individuality and promptness have always been our strong points," say the two managing directors.
Continuous quality checks carried out by the FOPPE + FOPPE team serve to safeguard customers against risks and costs. The high product liability insurance cover will provide assistance in the event of loss or damage. If something should ever go awry, even painting and cleaning work will be paid for.
State-of-the-art metal engineering
FOPPE MODULE covers a range of state-of-the-art metal engineering services, from planning and calculation to the finished element. The division offers windows, doors, façades, lift-slide elements, fire protection elements, as well as conservatories and terrace canopies as construction kit solutions or finished elements.
With planning and consulting, calculation service or selected make-to-order levels, metal workers and fabricators get competent support and assistance from the FOPPE team. They are always free to select the machining stage themselves.
In addition to CNC profile machining, FOPPE MODULE offers its products in kit form or as complete solutions. FOPPE customers can choose from the Heroal, Hueck Hartmann, Kawneer Alcoa, Sapa, Schüco, Wicona and FOPPE systems.
Mounting window elements
The FOPPE SYSTEME division, with its versatile system solutions, sets a new standard for mounting window elements. Among other solutions, it offers a new system for the safe fitting of windows in the insulation plane of façades. The FOPPE EMS+SI element mounting system ensures proper mounting and compliance with the requirements of the German Energy Saving Ordinance (EnEV).
The HT90+SI aluminium series for windows and doors features U-values of markedly less than 1.0 W/m2K and holds a leading position in the marketplace. It meets architectural requirements, such as narrow visible faces and concealed fittings.
Systems for lift-slide doors, full glass lift-slide doors, terrace canopies, as well as the great variety of conservatory roof designs allow diverse customer requirements to be met. With the FOPPE system solutions, metal workers and fabricators can offer customers sophisticated and reliable designs and constructions.
Products for metal and window construction
FOPPE ZUBEHÖR offers a wide range of products for metal and window construction. Customers have 2,200+ cleat versions and more than 4,000 branded products to choose from, both in the main catalogue and in the online shop. Interest continues to grow in cleats for special corners, made of pipes, U-sections and object-specific system profiles.
As an alternative to the frequently used mounting brackets of steel, FOPPE ZUBEHÖR offers the FOPPE EMW mounting angle. It can be used as a safe and solid support for all elements at the parapet. It also provides a continuous base for sheet material and window sills.
Tested T-cleats and corner cleats
FOPPE ZUBEHÖR offers ift-tested T-cleats and corner cleats, as well as compensating blocks and seals designed to match the Heroal, Kawneer Alcoa, Schüco, Wicona and FOPPE brands.
Recent additions to the product range include BSG balustrade glass panels for French balconies, competitively priced stainless-steel handles manufactured in Germany, and the highly insulating FOPPE FROTH-PAK foamed concrete for solid support at the base of large-size elements, such as lift-slide doors.
All the accessories and tools offered for manufacture, transport, mounting and sealing of windows, doors, glass facades, conservatories and terrace canopies are available at short notice.