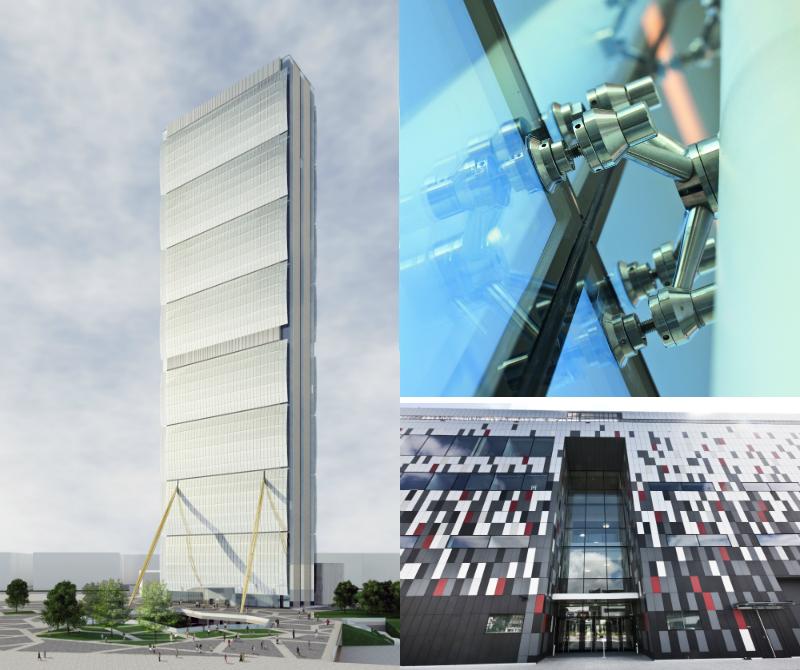 Dow High Performance Building, part of Dow Consumer Solutions, collaborates with industry professionals around the world to develop solutions to enhance design and aesthetics, increase durability, advance the energy efficiency of buildings, and improve the health and safety of building occupants.
Taking a holistic approach, Dow brings together expertise from across the company to help customers find solutions to a wide range of high-performance building challenges.
Featuring DOWSIL™ brand products – the same long-trusted products previously sold under the Dow Corning® brand – Dow's high-performance building solutions include proven materials for structural and protective glazing, weatherproofing, insulating glass, window and door fabrication, and building materials protection, as well as innovations for high-efficiency insulation, LED lighting, thermal management systems, and the incorporation of photovoltaic cells and solar panels into building design.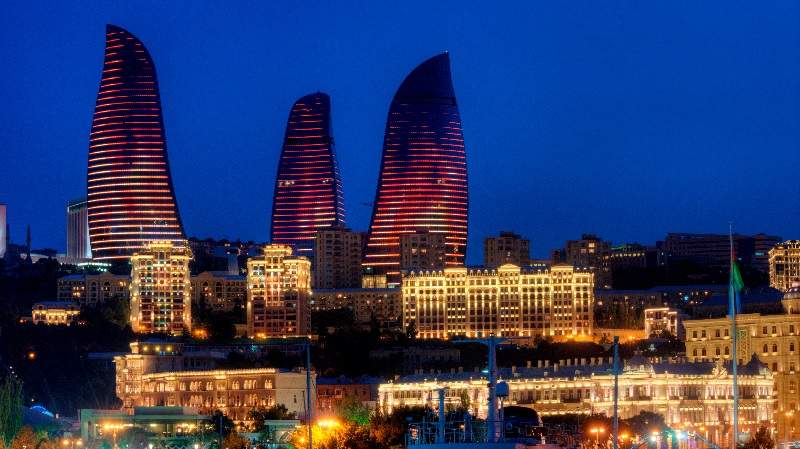 Smart structural glazing design for exceptional high-strength designs in super tall building, using new slim joint designs for increased transparency and enhanced natural lighting. Photo: Courtesy of Farid Khayrulin, Design HOK • Flame Towers, Baku.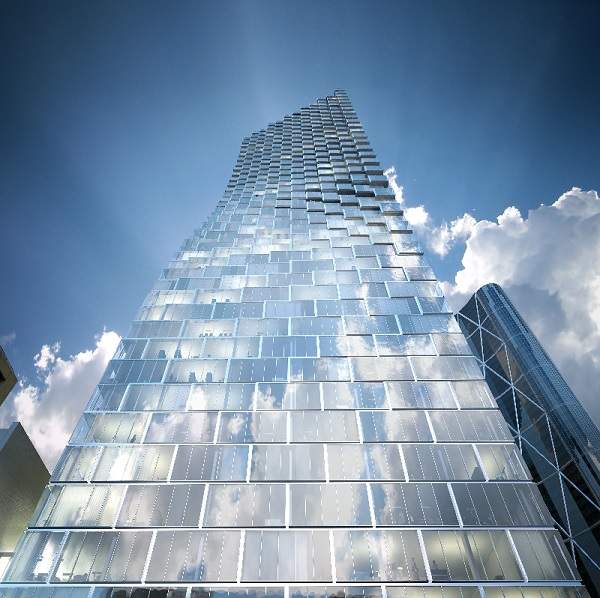 High-design strength silicone from Dow Corning can be used for insulating glazing, and is suitable for XXL glazing in hurricane glazing, high-impact loads such as bomb blast and cold-bent insulating glass. Photo: Courtesy of BIG.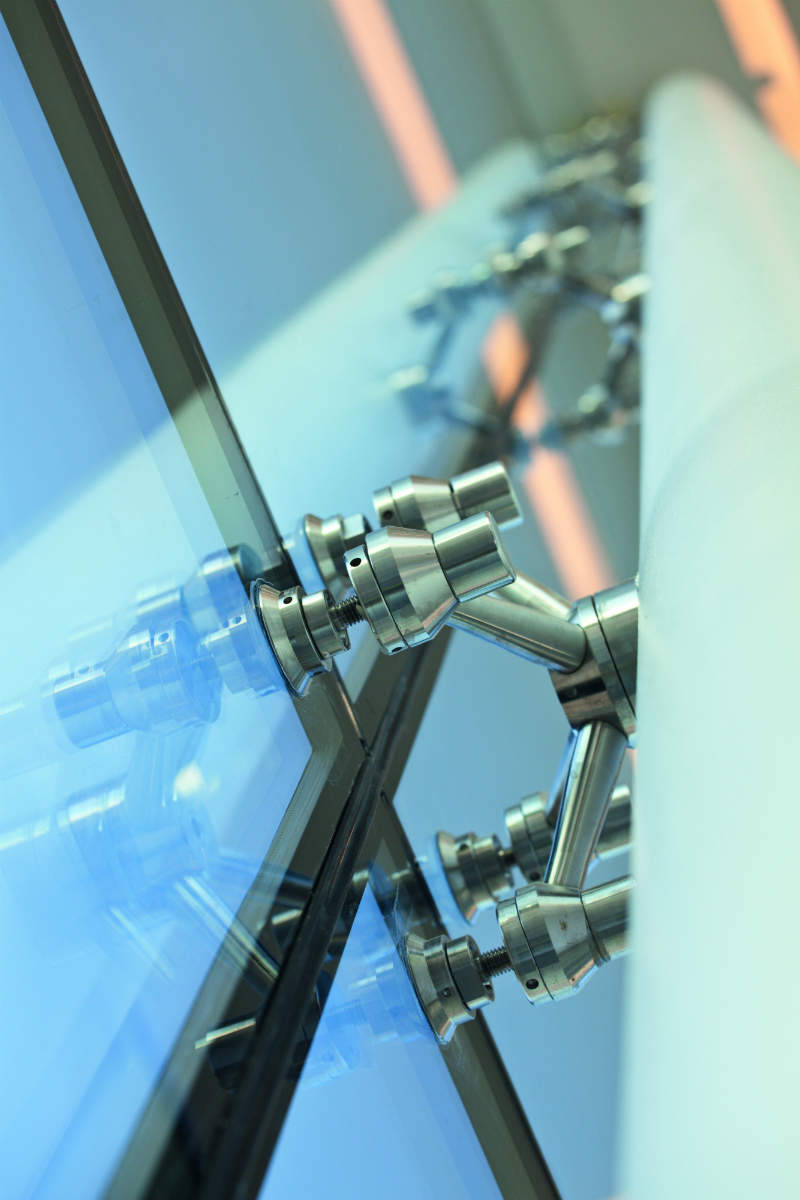 Crystal clear bonding of point fixed insulating glazing without drilling the insulating glass units, which preserves the thermal efficiency of the façade and facilitates improved aesthetics.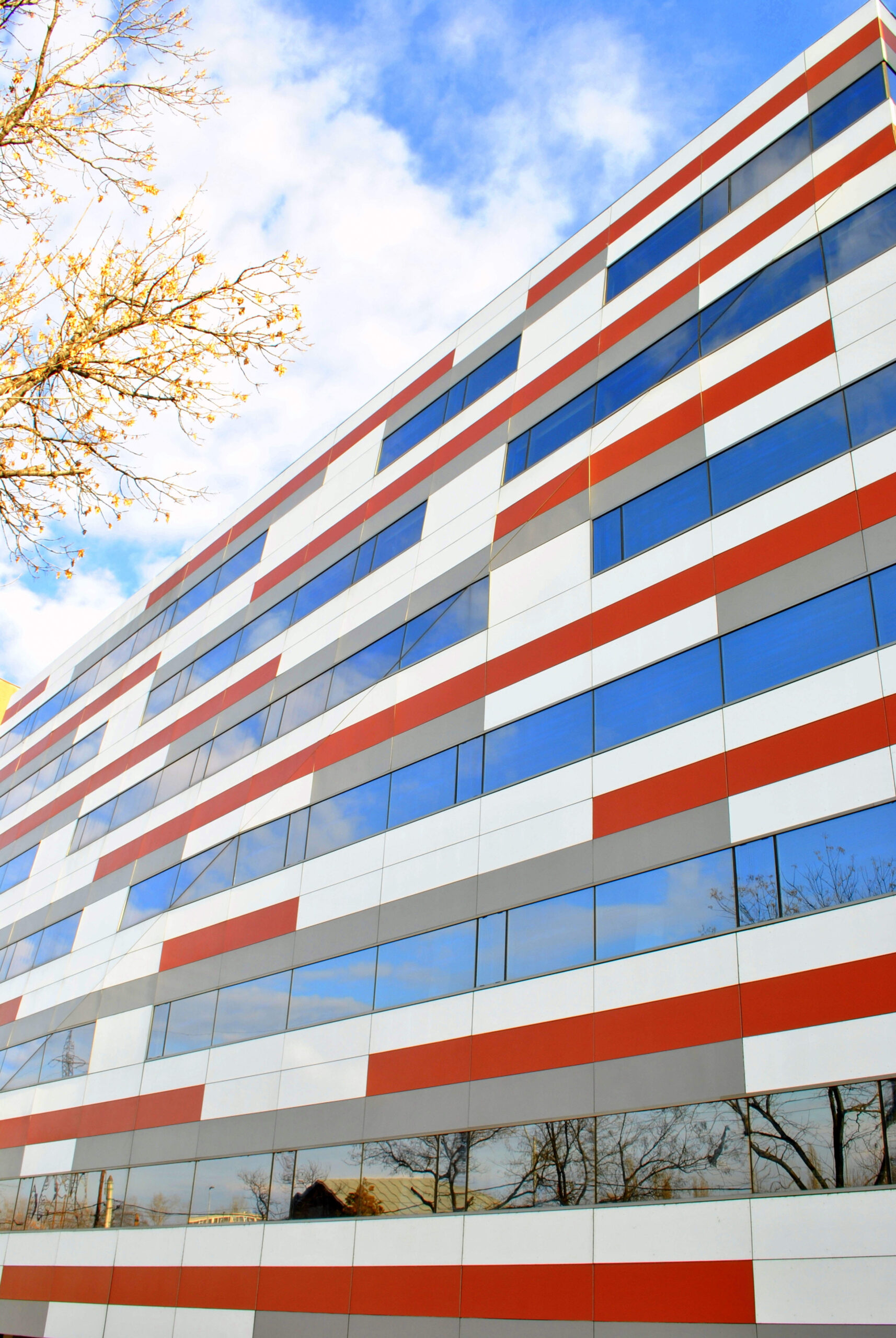 Dow Corning offers highly durable solutions for non-glass silicone panel bonding in high-performance cladding that expands building cladding possibilities while maintaining safety and control.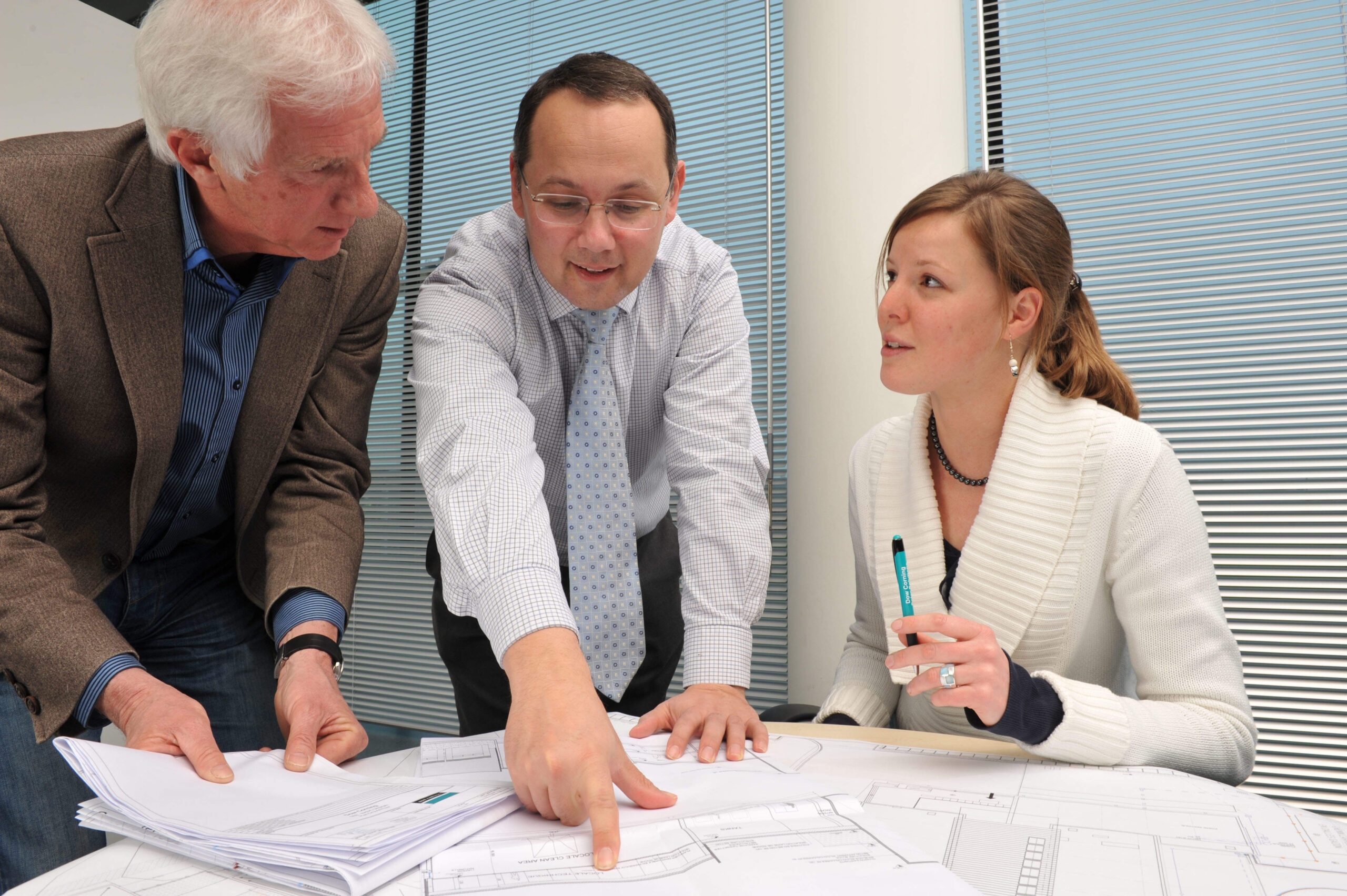 Dow Corning performance experts are dedicated to help develop creative and innovative high-performance, silicone-based building solutions.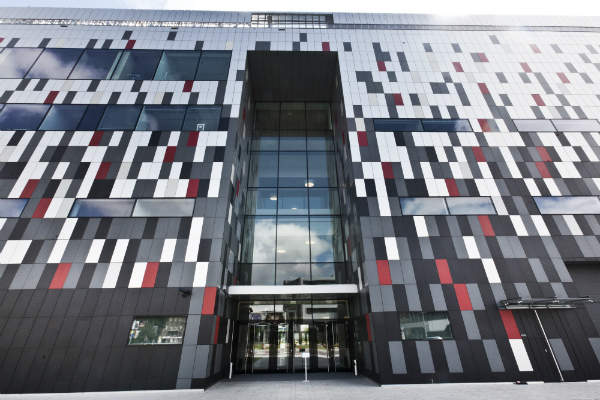 Dow Corning's Invisible PanelFix. Photo: Courtesy of G Ziemianski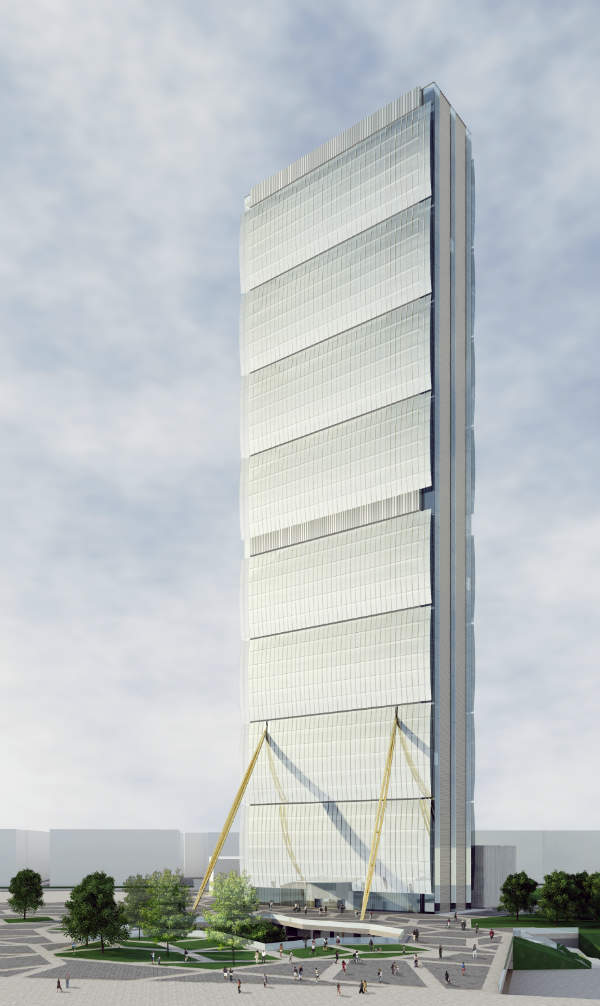 The company's solutions were used in the construction of the Allianz Tower. Image courtesy of Isozaki & Maffei Tower.
Pure glass aesthetics with structurally glazed facades
There is an increasing trend towards more glass and less frame in glass facades. Structural glazing invisibly bonds the glass to the metal structure enabling a pure glass aesthetic and a sleek and flush façade design.
DOWSIL silicones create diverse, secure, highly transparent and long-lasting glass façades, which meet the highest standards, contributing towards energy-efficiency and sustainability standards.
Collaborating closely with customers, the company creates innovative silicon-based breakthroughs designed to help optimise the performance of modern architecture, promote occupant comfort, safety and security, as well as improve productivity, lower risk and enable greater design freedom.
More than 50 years of proven durability
Durability and proven performance is critical in façade bonding applications. Some standards in Europe refer to the 25-year lifetime of a façade. However, the reality can be much more than that.
Under normal conditions, the expected lifetime of DOWSIL silicones in a structural glazing application is more than 50 years. This has recently been proven as part of a sponsored German Research Project and through a recent study by the ift-Rosenheim Institute.
Dow has over 45 years of expertise in structural glazing, with their oldest structural glazing project constructed in 1971 and still functioning according to its intended performance.
Slim structural joint designs in highly demanding glass facades
Façades designed with more glass and less frame must still adhere to the stringent performance demands of high wind and hurricane loads, energy-efficiency, acoustical and safety requirements.
Next-generation DOWSIL 3363 Silicone Insulating Glass Sealant has been engineered to offer outstanding strength (approximately 50% higher than conventional insulating glass sealants), enabling smaller yet stronger jointing in tall building design.
It is suitable for large element sizes in high wind environments, hurricane glazing, high-impact loads such as bomb blast and insulating glass used as cold-bent glass.
Crystal-clear design connecting glass
Dow has recently introduced breakthrough silicone technologies for crystal-clear bonding, which have been tailored to improve the aesthetics, energy performance and durability of glass construction and assembly.
Combining design and sustainability in a totally new way, DOWSIL® Transparent Structural Silicone Adhesive (TSSA) makes point-fixed glazing possible using a high-strength silicone film, without penetrating the insulating glass, coloured glass surface or functional façade skin by the mechanical retaining structure. This significantly reduces thermal bridges by leaving gas-filled insulating glass cavities un-breached and does not weaken the thermal efficiency of the insulating glass. This provides a totally new dimension in design freedom and increases the durability of the glass façade.
DOWSIL® Transparent Structural Silicone Laminate (TSSL) is an optically clear silicone film for point and area lamination. Its high strength and ability to accommodate vibration and dynamic loads make it suitable for applications such as glass beam lamination, securing glass stairways and railing systems, as well as decorative glass bonding.
Suitable for both interior and exterior residential and commercial applications, DOWSIL® 2400 HM Silicone Assembly Sealant is a one-part hot melt technology for glass-to-glass and glass-to-metal connections. Example applications where crystal clear silicone would be advantageous are weather- sealing of glass-to-glass butt joints, bonding of glass fins, two-sided insulating glass when used with a crystal clear spacer and specific structural glazing designs.
Invisible PanelFix for ventilated rainscreen façades
The DOWSIL® PanelFix system is a new, highly durable solution for silicone panel bonding in ventilated rainscreen façades.
Suitable for elastic bonding of non-glass ventilated façade panels in factory and on-site, its time-saving features include easy surface preparation and extrusion of the adhesive, excellent compression resistance and the deadload support enabled by its instant green strength.
The system is comprised of DOWSIL® 896 PanelFix Tape and DOWSIL® 896 PanelFix Silicone Adhesive. It provides advantages for architects, building owners and engineers by expanding cladding possibilities by enabling the selection of lower weight, less expensive cladding options, which are free from the thickness requirements typically needing mechanical fixation.
With no need for mechanical fasteners between the panel and the supporting structure, the invisible Panelfix solution enables pure and sleek panel aesthetics for rainscreen façades.
Service and collaboration
The Façade Engineering and Architectural Design Team (FEAT) is a global group of performance experts, dedicated to developing innovative high-performance building solutions based on silicone technology.
Their strength and success lies in their ability to provide technical challenging and complex design solutions at conceptual or early design stage by working in close collaboration with project stakeholders. Early engagement can also provide the possibility of efficiency in design and exploration of innovative solutions to be captured and tested at project conception.
Smarter building can be achieved through a common set of goals, from which performance, financial and logistical objectives are set and building methods defined, resulting in the delivery of buildable solutions.
Quality Bond™
Dow's unique, world-leading Quality Bond programme brings together state-of-the-art products, standards of best practice in quality control, quality assurance and product application with silicone fabricators and applicators.
Member companies must undertake technical and application training and pass regular audits to be eligible for annual Quality Bond certification. The Quality Bond programme is available for all our high performing façade solutions, including structural glazing, crystal clear bonding and panel bonding.