Kampmann started with one person, one product and one garage in Lingen, Ems, Germany, but the company's original idea in 1972 of selling convectors was superseded within a short space of time. With its vision and keen insight into future markets, Kampmann grew to become one of the leading international specialists in heating, cooling and ventilation. New investments paved the wave for the future.
High-quality systems for heating, cooling and ventilation
The core expertise of Kampmann lies in the development, production and sales of high quality systems for heating, cooling and ventilation applications. There are many reasons for Kampmann's success: it develops and produces reliable, aesthetic and durable products, it ensures that it has a professional and geographical proximity to its customers, it is well-established in research and development, and has a variety of products in growing markets.
Administration, production and research and development
In addition to the company headquarters in Lingen / Lower Saxony, Germany, which houses administration and production, Kampmann has two further production sites in Saxon-Anhalt and in Leczyca, Poland. It also operates five national and ten international sales offices. Around 680 employees in total develop, produce and sell the technically sophisticated Kampmann products and since 2008 one of the most modern research and development centres in Europe has enhanced the company headquarters in Lingen.
Hendrik Kampmann joined the executive board in 2000 and has since taken over as managing partner. Heinrich Kampmann, the founder of the company, has been chairman of the supervisory board and majority shareholder since 2006. Kampmann generated a turnover of around €70m in the financial year of 2010, 30% of which was in export.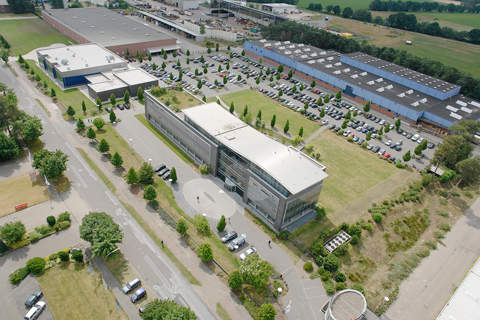 Kampmann develops technically pioneering systems for heating, cooling and ventilation. It offers advice, experience, great service, trailblasing products and added value to bring your projects to a successful conclusion.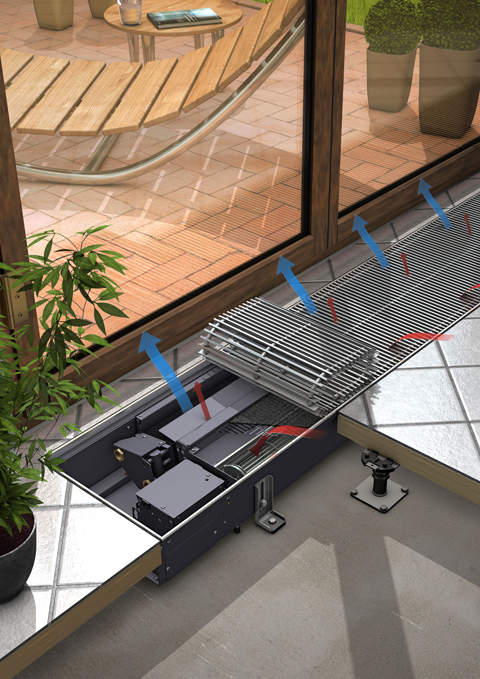 Katherm HK floor duct heaters provide heating and/or cooling with EC motors and have been designed to provide demand-led filtered, heated or cooled ambient air from the floor.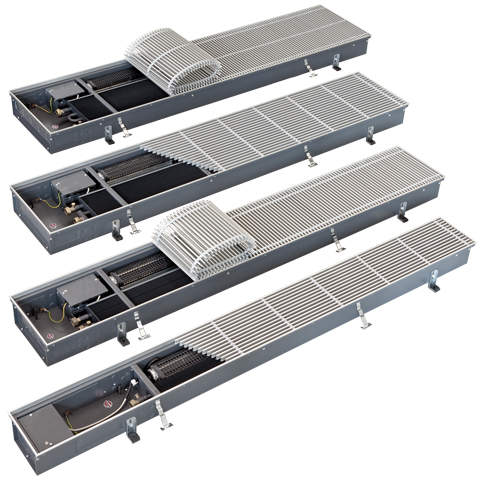 Katherm QK floor duct heaters provide crossflow fan convection with EC motors and operate quietly whilst combining low sound pressure levels with excellent outputs.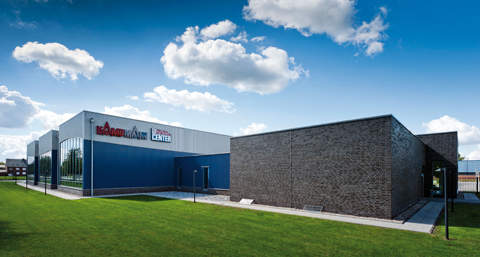 Major investment requires performance that can be tested. Kampmann offers this to its customers with at the in-house research and development centre (FEC) adjacent to the headquarters in Lingen, Germany. Built in 2008, it is one of the most modern facilities of its type in Europe.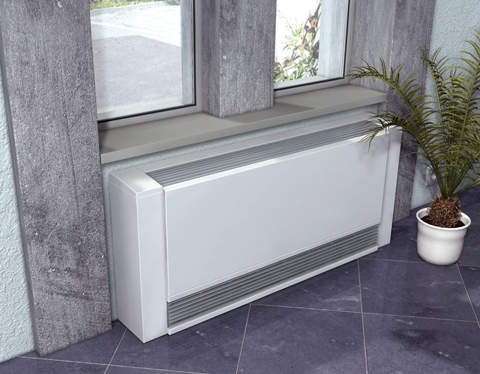 Kampmann Venkon fan convectors provide heating, cooling and filtered air in hotels, offices and conference rooms and salesrooms.
Qualified professionals offer on-site customer support
Kampmann has 45 external sales staff and 25 employees in 15 branch offices providing customers with qualified professionals on-site. Consulting engineers, building services engineers, as well as specialist wholesalers appreciate this support when faced with challenging architectural projects. Internal sales administrators are responsible for processing enquiries and orders and for ensuring that everything stays on schedule. Around 20 internal customer service administrators and 70 customer contract administrators within Europe work in after sales service to ensure that customers are happy. With state-of-the-art networking, the steady transfer of knowledge between all employees on all sites is a great benefit to customers.
Customised products based on performance, dimensions and colour
Alongside standard production products, nearly all products are adapted to the individual requirements of customers in terms of performance, dimensions and colour for every single construction project within the appropriately large project division. With state-of-the-art site measurement and design, production is carried out with knowledge and expertise using the very latest machines and with high-quality materials. All articles are produced and tested according to the current DIN standards. They are premium quality, tried and tested, and easy to use.
Underfloor heating and cooling systems and fresh air ventilation products
Kampmann offers underfloor heating and cooling systems, high performance heaters, radiant ceiling panels and unit heaters. Kampmann has also successfully established itself within the up-and-coming fresh air ventilation sector within the last few years. Entrance matting and equestrian care products round off its product range.
Innovative building services concepts
These days, innovative building services concepts in commercial, industrial and private buildings throughout the world are based on Kampmann solutions. The publishing house of the Süddeutsche Zeitung newspaper in Munich, the new Exhibition Hall 11 in Frankfurt (Main), the O2 World in Berlin, the Court of Justice in Luxembourg and the 'Viertel-Zwei' business complex in Vienna are some of Kampmann's latest large reference projects.
Sustainable heating, cooling and ventilation systems
With its research and development centre, the company is able to guarantee and further develop its technological leading role in major industrial sectors. In conjunction with leading scientific research institutes, Kampmann is focusing on sustainable products:
With energy-efficient operating methods
Long service lifes
With versatile functions
Using recyclable materials
Kampmann is a member of several specialist committees. It won second place in the German-Dutch Business Prize 2010. In spring 2011 Kampmann took over a major shareholding in NOVA Apparate, Donaueschingen.