As an international company, Viracon offers the most complete range of high-performance architectural glass products available worldwide. We're a glass fabrication company with over 35 years of experience in the glass industry. For our clients we deliver budget and performance solutions for their projects, as well as providing high quality aesthetic design.
ARCHITECTURAL GLASS FABRICATION
At Viracon we can perform virtually any architectural glass fabrication process needed for a commercial building project. Our complete product line includes insulating, laminated, silk-screened, spandrel, hurricane-resistant, acoustical, blast-mitigating, heat-treated and high-performance coated glass.
INSULATING GLASS
Insulating glass increases a window's thermal performance. At Viracon, insulating glass units are constructed with two or more plies of glass, separated by a desiccant-filled spacer and sealed with an organic sealant. The desiccant absorbs the insulating glass unit's internal moisture.
The sealant may be the standard black silicone and PIB or you may choose a gray silicone / PIB sealant. Viracon uses mill finish and black painted spacers and also offers a stainless steel spacer for warm edge performance.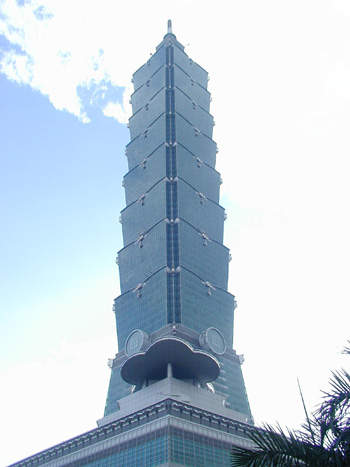 Standing at 1,667ft, Taipei Financial Center currently holds the title of the tallest building in the world. Viracon worked with the contractor to design a custom glass solution for aesthetics and the strength to withstand the high wind conditions of a typhoon region.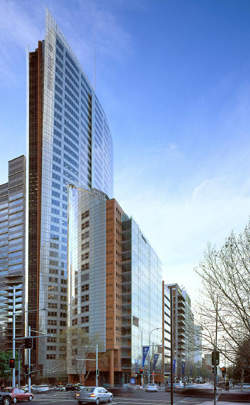 Aurora Place is a Renzo Piano designed mixed-use facility situated in the central business district of Sydney, Australia. Viracon supplied custom insulating-laminated glass units with a custom silk-screen pattern to provide energy control and decorative attributes.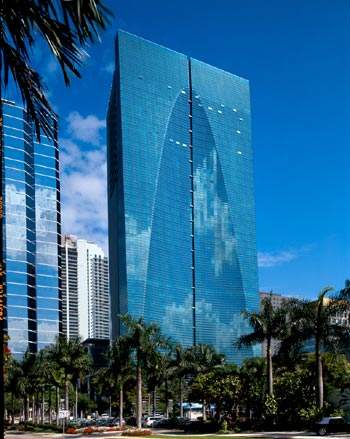 Espirito Santo Plaza, located in Miami, Florida, USA, incorporates Viracon's Solarscreen radiant low-e insulating-laminated glass. The glazing and framing system were tested to the hurricane building code requirements of south Florida.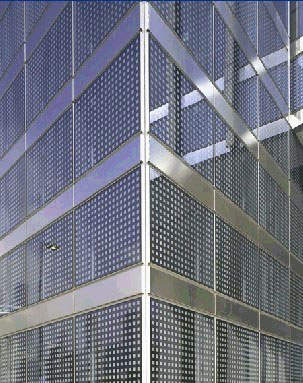 This project, located in Chicago, Illinois, USA, incorporates a custom silk-screen pattern along with Viracon's Solarscreen low-e insulating glass.
You'll find you can chose from over 350 combinations of insulating glass using tinted glass, silk-screened patterns, Solarscreen™ low-e, Solarscreen radiant low-e and Solarscreen high-performance reflective coatings to help you create unique designs and achieve specific transmission levels and solar control options.
LAMINATED GLASS
Viracon laminated glass features a strong, polyvinyl-butyral interlayer bonded between two or more glass plies using heat and pressure. The glass plies may be of equal or unequal thickness. Laminated glass is a durable, high-performance glazing product, designed to remain integral in the opening should glass damage occur.
Laminated glass can provide solutions for safety, security, sound control, ultraviolet screening and solar energy control.
SPANDREL AND SILK-SCREENED GLASS
Viracon spandrel glass is offered in two types – ceramic frit and opacifying films – for use in commercial building designs. Our Viraspan™ ceramic frits let you harmonize the glass with the vision areas of your building. You can choose from 12 standard colors or create your own custom colors to give you the flexibility to design a distinctive look.
Silk-screening ceramic frit onto glass lets a designer create a subtle or bold look for a building. This gives a designer the chance to really customize glass through using pattern and color. Silk-screened glass also improves solar control performance.
Using the same technology as Viraspan spandrel glass, you can incorporate standard or custom colors into a specific design element. Or, you can use one of Viracon's three standard silk-screen patterns.
PROTECTIVE GLASS
Viracon's protective glass products incorporate a laminated glass component capable of resisting threats from hurricanes, tornadoes, seismic events, ballistic, forced-entry and/or physical attack threats or mitigating the effects of bomb blasts.
Viracon's Hurricane-Resistant Glass (HRG) options include SentryGlas® Plus, StormGuard™, Vanceva™ Storm, HRG-2 and PVB laminated glass.
For safety and security, Viracon offers glass-clad polycarbonates for protection against ballistic and prolonged physical attack threats.
Viracon also provides laminated glass options that help mitigate the effects of bomb-blast attacks. Because many critical factors must be considered when designing for blast mitigation, Viracon offers expertise to help you every step of the way.
VIRACONSULTING AND TECHNICAL HELP
Our Architectural Technical Services group, along with the architectural design group, is available to assist with specification and design solutions, performance and environmental analysis, structural calculations and energy payback calculations.
VIRACON GLASS
As an ISO 9001:2000 certified company all of our products conform to strict performance standards. They are tested and retested by our own quality assurance department, as well as by independent laboratories.
Our headquarters are located in Owatonna, Minnesota, USA, with a second full production facility in Statesboro, Georgia. Both facilities are strategically located to provide optimum service and support to our worldwide customers.