SF-Kooperation is an international organization for leading manufacturers of building materials and concrete products worldwide.
Founded over 30 years ago, SF-Kooperation originally brought together the manufacturers which were then licensed to market the 1956 S-shaped concrete paver. Today, the name SF-Kooperation stands for long-standing experience within the industry, successful product development activities and the service and support which the organization provides for its shareholders in all matters relating to concrete products.
SF-Kooperation shareholders are today manufacturing SF-Kooperation products in over 100 plants across the globe and successfully marketing them worldwide.
Stone paving products
The SF-Kooperation program covers the entire range of paving stone products. These include the following.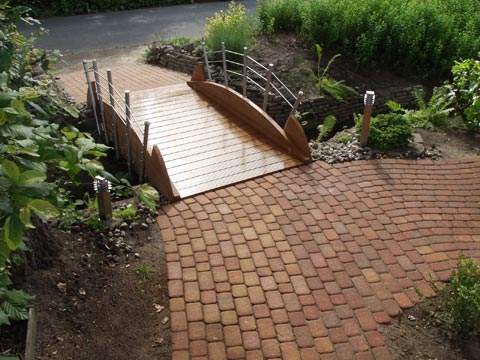 Decorative paving is identifiable by its individual shapes, surfaces and modular combinability.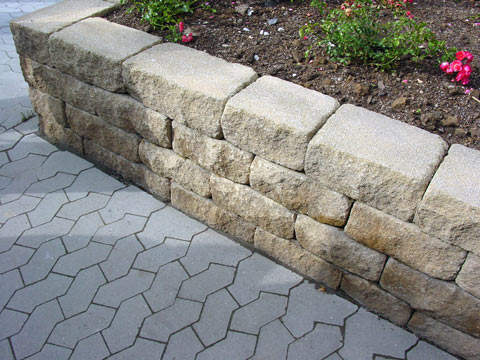 A path paved with the S-shaped concrete paver. Even today this product is still one of the most successful concrete pavers of all times.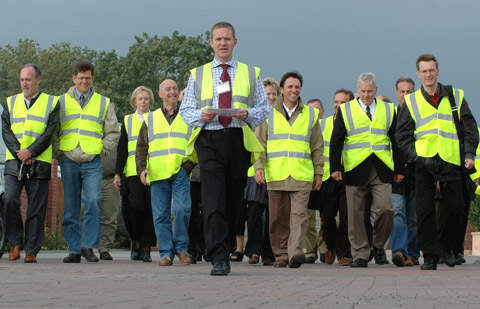 Recent shareholder meeting, Northern Ireland. SF- Kooperation Manufacturers from all over the world.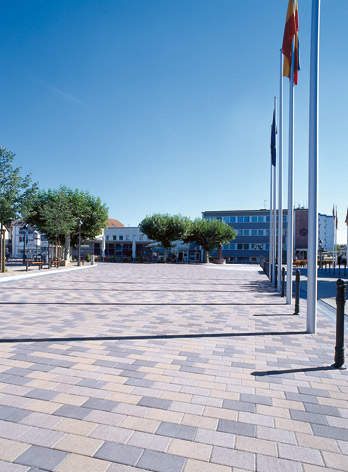 VS 5 interlocking paving for roads and public squares used in Hanau's marketplace, Germany.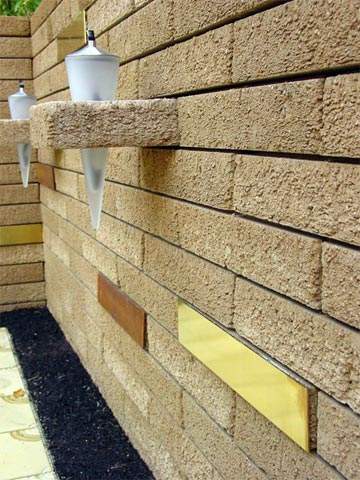 Sandoline - a garden wall stone with numerous design options. Use garden torches or plant pots as individual functional elements.
Interlocking paving and shaped stones for roads and paths
SF-Kooperation provides interlocking paving and shaped stones for all roads, paths and public squares. Interlocking paving is stable and particularly robust in areas subject to heavy loads and shear stresses.
Decorative paving
Our decorative paving is identifiable by individual shapes, surfaces and modular combinability.
Hydroactive paving
Hydroactive paving offers a variety of rain seepage features: through the paving stone itself, through turf joints or drainage channels between the stones, or through drainage into the subsoil.
Paving systems accessories
We provide accessories for all paving systems, including water mains and manhole paving. These offer solutions for sustainable drainage in the absence of a sewer connection and allow for optically pleasing paving of manhole areas.
Retaining wall systems
Our retaining wall systems meet all technical and structural stability requirements for safe, secure and unproblematic construction. The inclusion of decorative surfaces and planting possibilities provides scope for individual creativity.
Product development support
Because the aim of SF-Kooperation is to help ensure the business success of all its shareholders, the organization offers a broad range of specialist services, including:
Product development: from preliminary ideas about construction and design right through to perfect definition and presentation of the product; project reports are likewise part of this process
Procedures testing: procedures for testing during production and use
Technical advice: shareholders and users alike benefit from the know-how accumulated over many years – from calculating complex design parameters to information on technical regulations and building procedures
Technical and creative documentation: data sheets, laying instructions, illustrations, technical drawings and marketing arguments are developed to accompany the products, and elements are made available to partners for the design of leaflets
Fairs: competent and focused discussions with planners and decision-makers