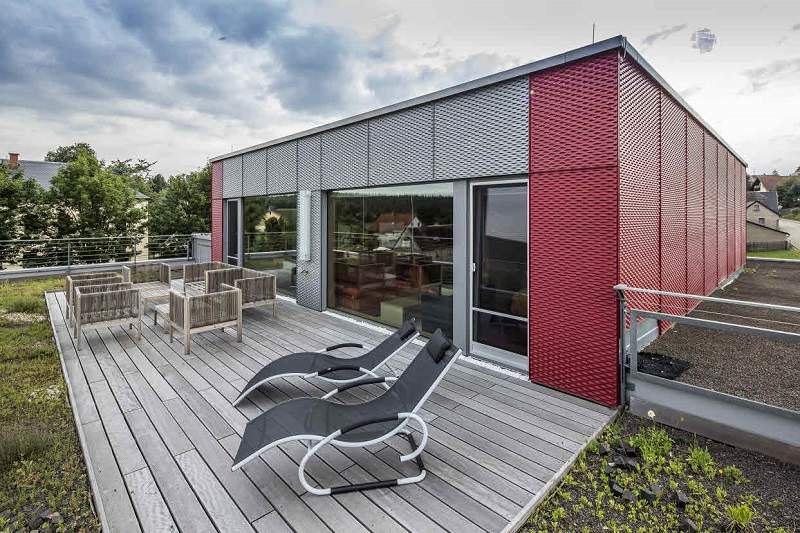 MEVACO is Europe's leading supplier of perforated sheets, expanded metals, crimped and welded meshes for the architectural and design industries.
Our product range is regularly expanding and includes standard and customised products for the design of railings, fences, gates, façades and much more.
Flexible perforated metal sheeting
Perforated sheets are sheets with uniform holes at regular intervals. The variety of hole patterns vary from opaque to transparent, enabling a wide range of design possibilities.
Perforated sheets can be used in many different areas such as facades, external areas, privacy screens, high-quality bathroom furniture or creative wall and protective elements.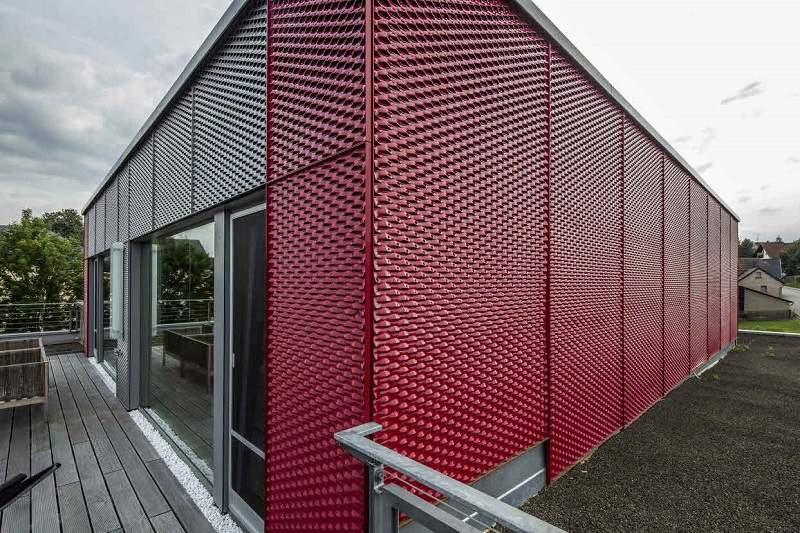 Meshes and perforated sheets are available in steel, stainless-steel or aluminium.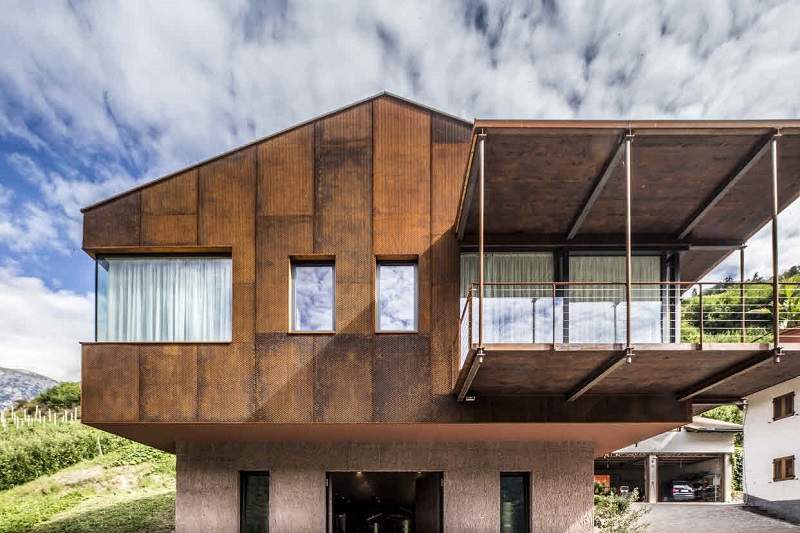 We offer expanded metal facades for exterior applications.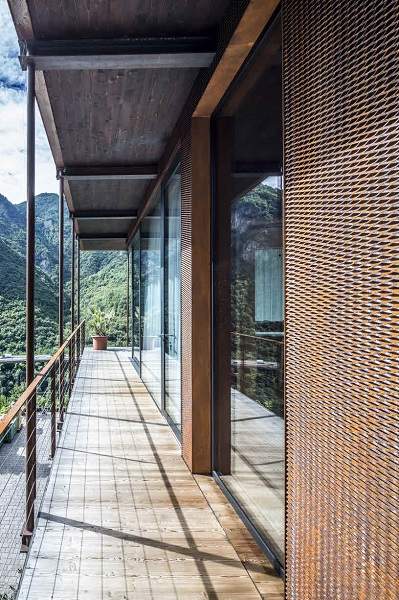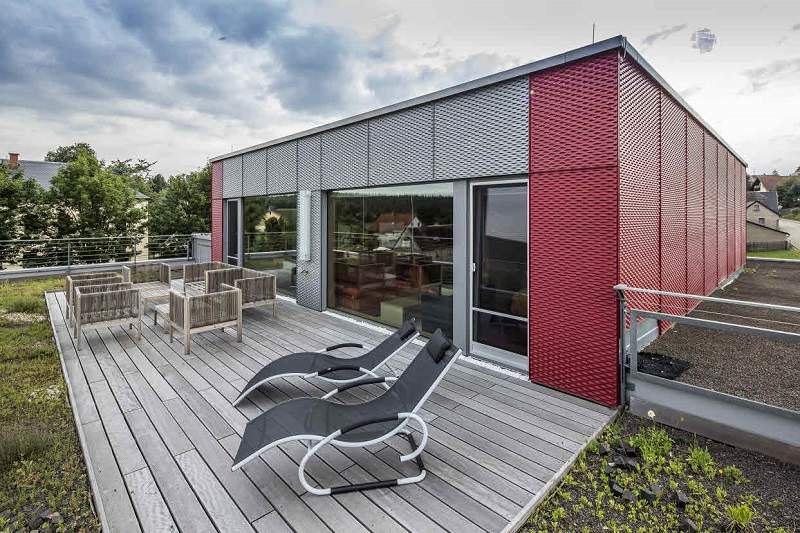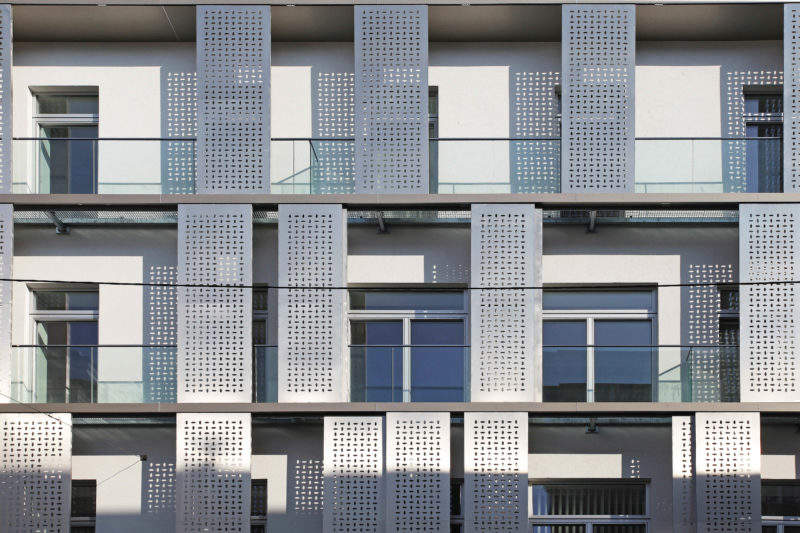 Perforated sheets can be used for facades, external areas, privacy screens or creative wall and protective elements.
Graphics such as photos and logos can also be displayed in perforated sheets using PerfAction technology from MEVACO.
The different hole patterns and materials enable highly creative potential with unlimited design possibilities, allowing us to cater to bespoke customer specifications.
Expanded metal mesh for outdoor applications
MEVACO offers expanded metal materials in stainless-steel, steel or aluminium, and can be used in applications ranging from sun protection to privacy screens through to wall, ceiling and cabinet panelling.
Our expanded metal products are suitable for outdoor areas, facades, interior design, furniture making and as protective elements. They are flexible design elements yet remain relatively robust and have a long life.
Expanded metals or metal meshes are made by stretching regular sheet metal. No material is wasted during the manufacture. Up to three metres of expanded metal mesh can be produced from one metre of raw material, making it a sustainable design element.
The 3D character offers a variety of design options. Depending on the angle it is viewed from, it takes on a different look each time.
Weather-resistant crimped mesh
MEVACO's crimped mesh comprises of specially manufactured metal wires and is often used as fences, protective elements or sturdy partitions. These are generally made from stainless steel to ensure weather-resilience and retain visual appeal.
Due to its robustness and weather-resistance, our crimped mesh is ideally suited for protective components for outdoor applications such as stair infill panels and ventilation shafts.
Combining an intricate design with robust qualities and enhanced weather resistance, our crimped mesh is available in stainless-steel or pre-galvanised steel.
We are happy to help if your preferred material is not available.
Welded mesh for exterior protection applications
MEVACO's welded mesh is made from straight wires, which are firmly connected by electric-resistance spot welding.
Suitable for bird deterrents for buildings, protective grilles on machines for increased work safety, or sturdy and visually appealing fences, doors and gates. Our spot-welded meshes offer high-stability and rigidness while combining an attractive appearance with optimal protection.
MEVACO's spot-welded meshes can be manufactured made-to-measure and using robust materials to ensure long-term stability.
We are happy to help you if your preferred material is not available, or if you are uncertain about which is the necessary one for your application.
About MEVACO
MEVACO has more than 20,000 customers across Europe, who are served by 135 employees in 15 locations.
We also have industry partners in Scandinavia, Romania, Czech Republic, Slovenia and the Baltic countries.