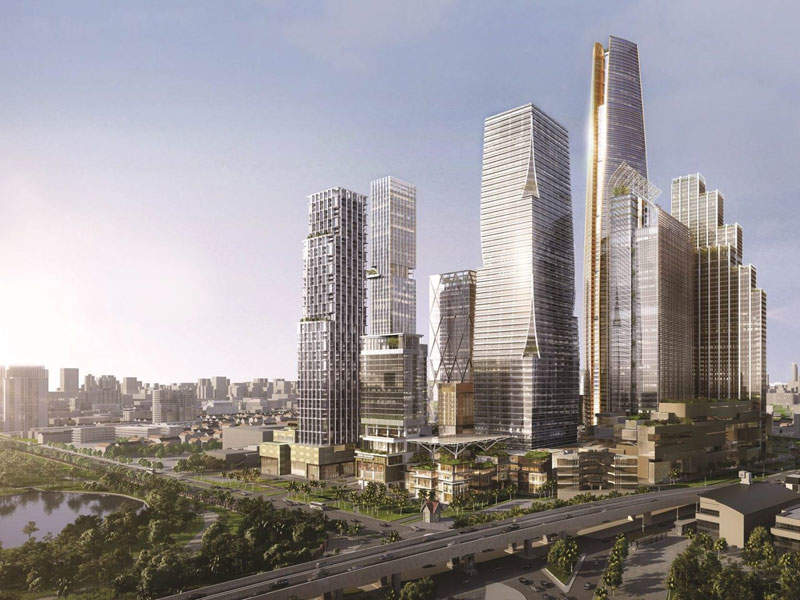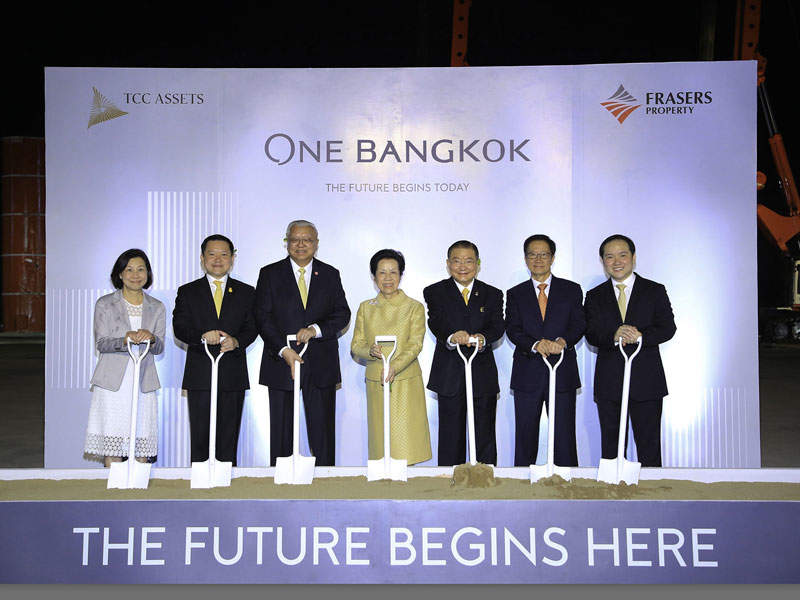 Ground-breaking of the One Bangkok project was conducted in March 2018. Credit: One Bangkok.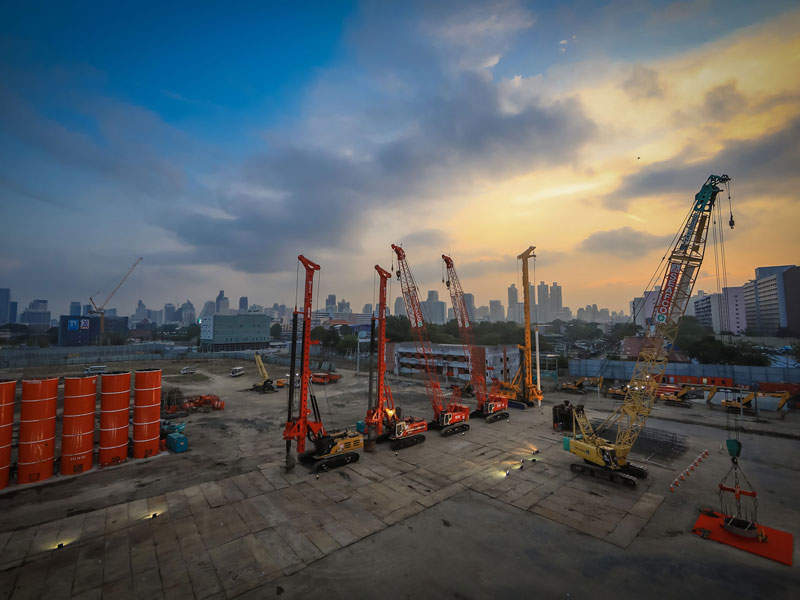 One Bangkok is expected to be completed in 2025. Credit: One Bangkok.
One Bangkok is a mixed-use project being developed at Bangkok's city centre in Thailand. It is expected to be the biggest and the first fully-integrated district in the country.
Announced in 2017, the construction of One Bangkok commenced with the ground-breaking ceremony in March 2018. The first phase of construction is expected to be completed in 2022 while the second phase is expected to be completed in 2025.
With an estimated investment of THB120bn ($3.5bn), the One Bangkok project is the biggest private sector property development initiative undertaken in Thailand.
TCC Group is developing the project through two of its subsidiaries TCC Assets (Thailand) and Frasers Property Holdings (Thailand). TCC Assets will hold an 80.1% stake in the project, while the remaining 19.9% will be held by Frasers Property, an international property brand of Singapore-based real estate company FCL.
The mixed-use development is expected to create employment and livelihood for more than 60,000 people.
One Bangkok location
One Bangkok is being developed on a property leased from the Crown Property Bureau at the corner of Wireless Road and Rama IV Road.
It will provide a direct connection to the city's mass transit system and the expressway network. The project will also be accessible from both the Wireless Road and Rama IV roads.
The development will also provide direct underground connectivity to the Lumphini MRT station on the main Blue Line. It is also well connected to the expressway, leading to the Bangkok International Airport and the city suburbs.
One Bangkok project details
The fully integrated 'city-within-a-city' district will span more than 16.7ha, including 8ha of green and open spaces. It will comprise 1.8 million square metres of next-generation office buildings, luxury hotels, retail spaces, and residential, hospitality and other cultural elements.
The integrated district will feature five premium Grade A office towers, along with four distinctive retail zones and a cultural hub and performance centre. It will also comprise five luxury and lifestyle hotels and three ultra-luxury residential buildings.
The project design is centred on people-centric principles with a special emphasis on environmental sustainability. Each component and building at One Bangkok will have a separate identity and be filled with natural diversity in architecture.
A 10,000m² landscaped civic plaza is also proposed at the heart of the district, which is expected to form the core of an art and culture loop. The plaza can be used as a natural venue for international events and Thai festivals.
Sustainable features of One Bangkok project
The project aims to implement a new standard of green sustainability by becoming the first LEED Platinum-certified neighbourhood development in Thailand. The master plan is centred on energy and water-management systems, which optimise efficiency, and takes into account the anticipated future growth.
Each tower of the district will have its own unique character and form, with one tower featuring green terraces and the other featuring a combination of volumes with a structure of sky gardens and atria. The architecture and landscape will be in line with the tropical climate and ecology, and the sustainable design approach is expected to utilise small quantities of energy and water.
The project design will integrate a variety of outdoor spaces representing a vertical village and thus bringing a sense of togetherness. A 40m-wide landscaped green promenade alongside the Wireless Road and the Rama IV Roads will also be developed.
Further, greenspace and permeable materials will be used to hold rainwater onsite and help in increasing groundwater resources.
Facilities at One Bangkok
Hitachi's digital platform, which includes a combination of Cloud-based computing, big data and the internet of things (IoT), will feature at One Bangkok to enhance people's lives and support environmental sustainability.
More than 12,000 car parks will be provided over four basement levels at the mixed-use development. Advanced smart-city technology will be installed at the property enabling vehicle drivers to identify available spaces and reserve parking spaces by using the 'Find My Car' application.
Contractors involved
Chicago-based architects Skidmore, Owings & Merrill (SOM) is the project designer. SOM was supported by local partners Plan Associates and A49 in preparing the project master plan.
Hitachi Consulting was awarded the contract to design smart city services for the mixed-use development.