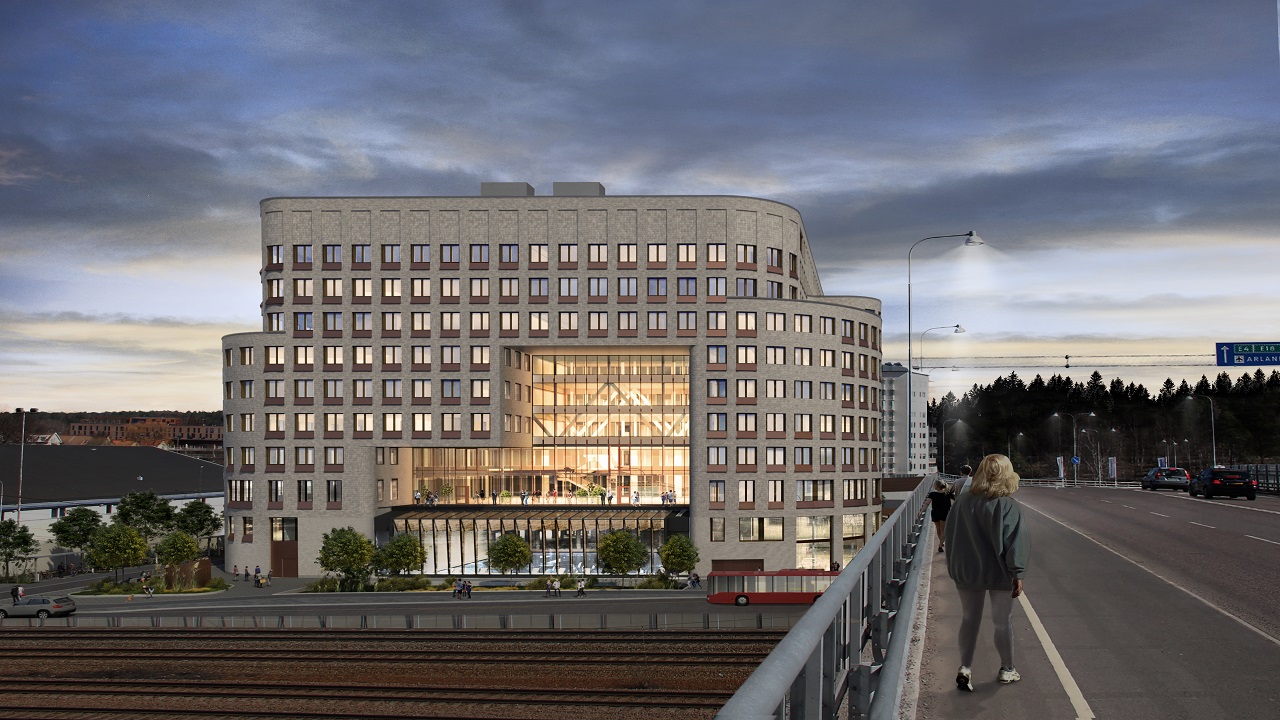 Kvarter Poolen is being developed in Solna, Sweden. Credit: Fabege.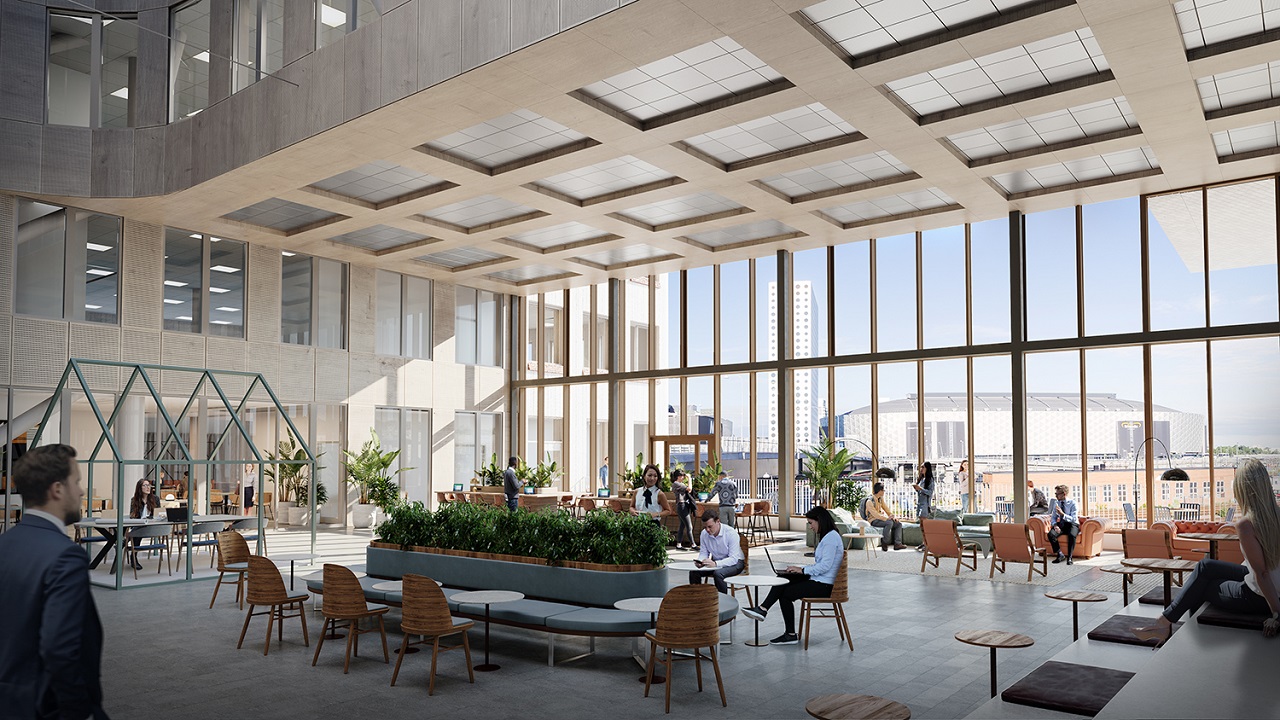 It is a three-dimensional property comprising a swimming pool and office. Credit: Fabege.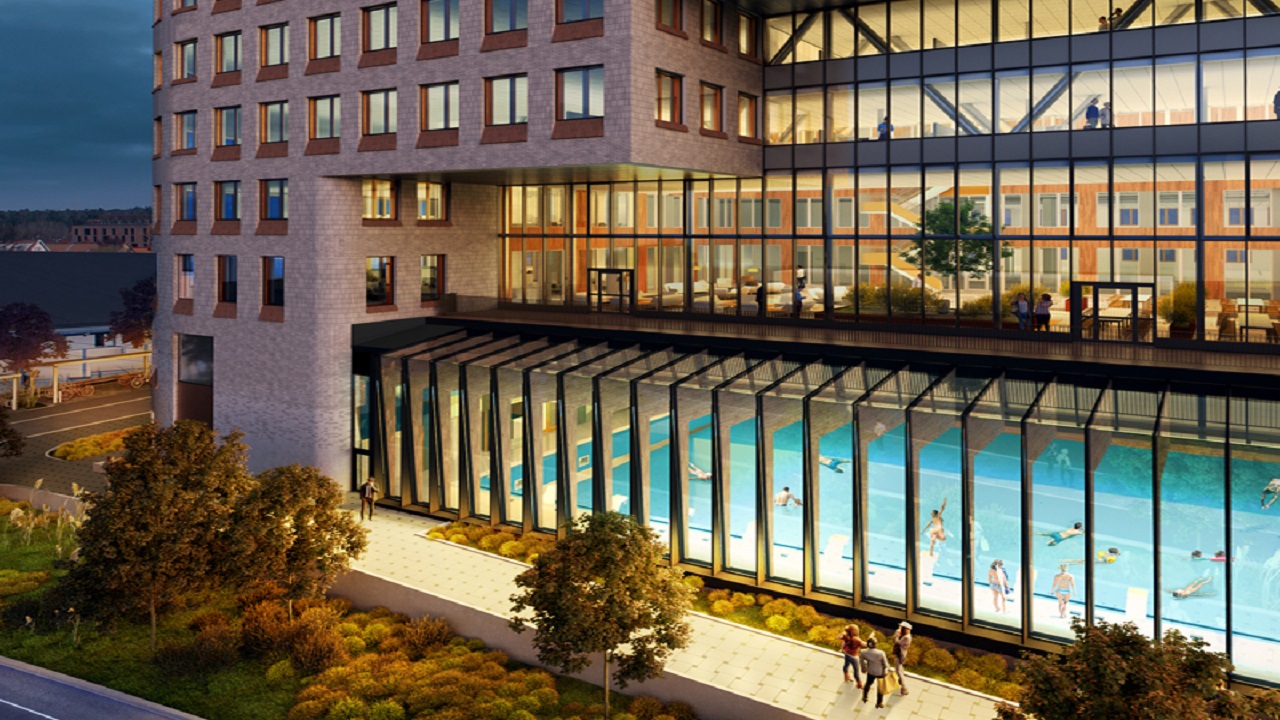 The bathhouse, designed by AIX Architects, will include ten swimming pools, a flexible multi-pool, a teaching pool, and a children's pool. Credit: Strategic Architecture.
Kvarter Poolen is a three-dimensional commercial property being developed in Solna, Sweden. It will include office space and a public swimming pool.
The building will support the development of a stand-out business district in the region. Kvarter Poolen is being developed as a timeless brick building by Fabege in collaboration with the City of Solna.
The ground-breaking ceremony of the project was held in October 2018 and the building is expected to be available for occupancy by March 2022.
Kvarter Poolen location
Kvarter Poolen is being built in the Arenastaden business hub within the Järva district of Solna municipality. Arenastaden is a sustainable city district that attracts more than 14 million visitors annually.
The property is situated close to the Westfield Mall of Scandinavia, the Friends Arena, and several major offices.
The site is located four minutes away from Odenplan, seven minutes from Stockholm Central, ten minutes from Bromma Airport, and 30 minutes from Arlanda Airport. It is accessible via light rail, metro, buses, and cycle paths.
Kvarter Poolen design
Kvarter Poolen will have spacious floors and atriums, including a large atrium in the office area that will serve as a gathering space for the occupants. The atrium will provide views of the entire Arenastaden business hub. The building will also feature several green terraces and attractive entrances.
"Other facilities include a track area and a large indoor swimming hall spanning floors zero to two, with pools on the ground level."
Other facilities include a track area and a large indoor swimming hall spanning floors zero to two, with pools on the ground level. The design of the structure and an indentation in the lower levels will provide direct connectivity between the larger courtyard and the outdoors.
The main floor of the office will be on the third level, which will house restaurants and two light courtyards. The office space will feature flexible workstations with modern equipment and external office hubs.
The roof of the building will be covered by solar panels and will include green areas. The building will focus on a sustainable selection of materials, waste and water management, technical solutions, construction process and operation. Kvarter Poolen will span 35,000m², including 28,000m² of office space, a gym and dressing room, and parking spaces for cars and bicycles. Software and service company TietoEVRY has signed up to lease 22,000m² of space with an option for a further 6,000m².
Kvarter Poolen will aim for BREEAM-Excellent sustainability certification according to BREEAM-SE standard. The lease agreement with TietoEVRY includes shared ambitions for a reduced carbon footprint.
Solna Swimming Pool
The 6,000m² swimming pool will be managed by the City of Solna. To be built under a separate construction contract, the pool will be available to Solna residents for exercise and leisure. The economical and creative design of the building visually emphasises the swimming pool.
The bathhouse was realised through an innovative mixed-use solution and cooperation between the public and private sector stakeholders. It will be bounded by a combination of office space and restaurants merged together in one building.
The swimming pool will contain ten swimming lanes of 25m length, a flexible multi-pool with height-adjustable bottom, a teaching pool and a children's pool, as well as a sauna and changing room.
The interiors of the new bathing facility will feature large elements of brick and wood.
Contractors involved
NCC was awarded an SEK750m ($71.04m) construction contract by Fabege to build the office building.
Hedström & Taube won a contract to provide project management services, including design management, project administration, installation management, and construction management.
Kvarter Poolen was designed by Strategisk Arkitektur while AIX Architects designed the bathhouse.