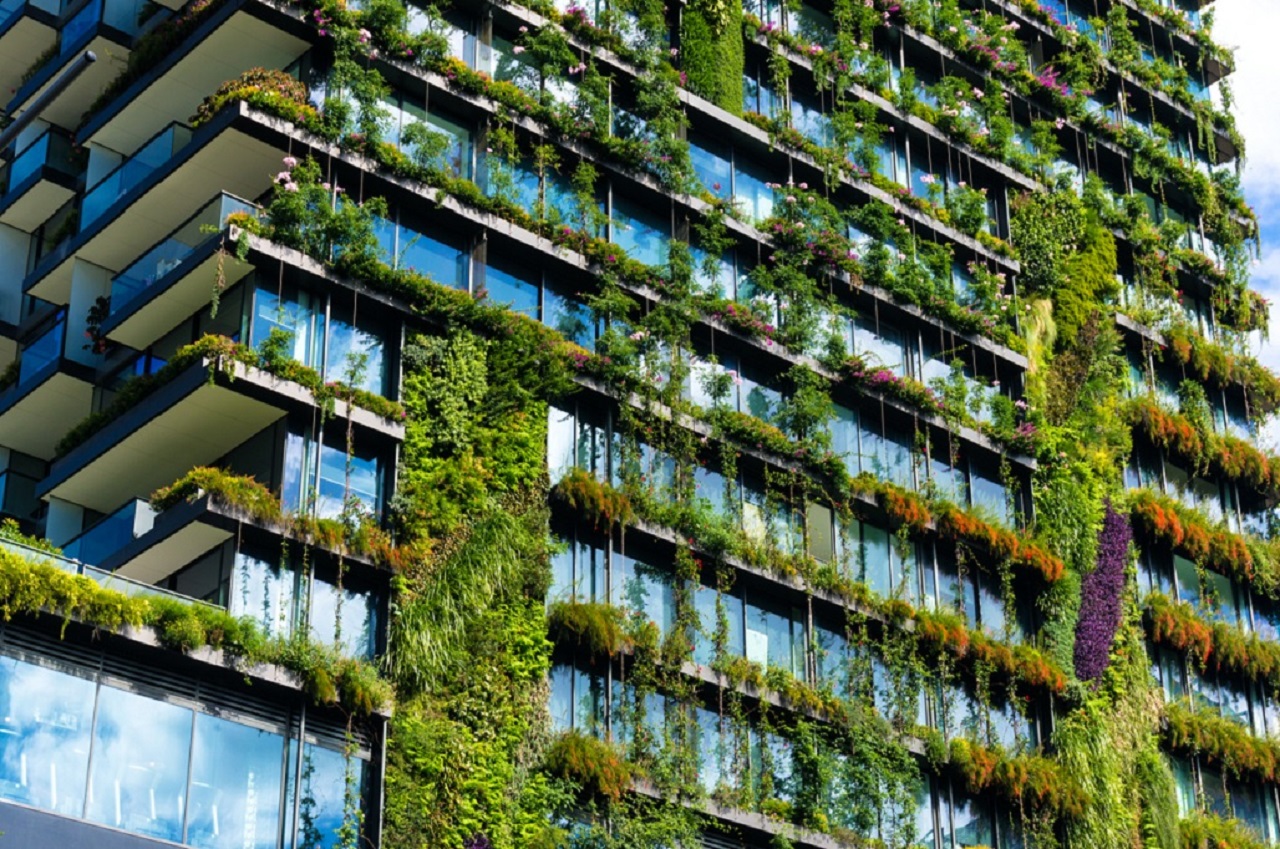 Using research from GlobalData's Influencer platform, Designbuild Network has named ten of the most influential people in construction sustainability on Twitter during Q2 2020.
Biggest influencers in construction sustainability: The top ten in Q2 2020
Randy Deutsch is an architect currently serving as managing partner and design director of Deutsch Insights, a consulting firm. He is also a clinical associate professor at the University of Illinois at Urbana-Champaign. His specialties include strategic foresight, digital technology, collaborative work processes, urban design, architectural design, and more.
Twitter followers: 9,494
GlobalData influencer score: 100
The Manual of #PhysicalDistancing containing research lead by Paul Lewis, David J. Lewis & Marc Tsurumaki, along with Guy Nordenson to use the visual practices of #architecture to provide greater clarity over the spatial implications of mitigating #COVID19 https://t.co/SuPoVdmWJd pic.twitter.com/wWwn7nEPio

— Randy Deutsch FAIA (@randydeutsch) June 26, 2020
Frank Cunha is a triathlete-architect specialising in sustainable planning and design. He currently serves as the university architect for capital planning and project management at the Montclair State University in New York. He is also the CEO and principal of the architecture and planning firm, FC3 Architecture.
Twitter followers: 24,463
GlobalData influencer score: 84
The Architect's Role in Sustainable Design (and How to Use Technology and Innovation to Advance Building Performance) #ilmaBlog #green #design #architecture #greenbuildings https://t.co/7Uw1Dc8e84 via @FrankCunhaIII

— FRANK CUNHA III 🇺🇸 (@FRANKCUNHAIII) June 25, 2020
Elrond Burrell is a registered architect and passive house designer. He specialises in areas such as sustainable design, low carbon architecture, environmental materials, and timber construction. He currently owns VIA architecture, an architecture and planning firm. He is also the principal advisor, architecture and design for New Zealand's Ministry of Business, Innovation and Employment agency.
Twitter followers: 9,465
GlobalData influencer score: 80
Research suggests that the "Hygiene Ventilation" approach is only really feasible from an energy perspective for Passive House buildings, while conventional buildings might require up to 6X the energy to maintain 100% fresh air circulation.#ventilationhttps://t.co/ovH1IBBzkf pic.twitter.com/lXeEo5QU5b

— Elrond Burrell (@ElrondBurrell) June 16, 2020
Debbie Mauger is a sustainability consultant, currently serving as communication officer for  the Alliance for Sustainable Building Products (ASBP), non-profit organisation. She is also the founder of Anadapta, which provides networking capabilities and admin support to promote sustainability in the built environment.
Twitter followers: 2,649
GlobalData influencer score: 71
If you're serious about the importance of a #GreenRecovery in the construction industry – get behind organisations who are actively working for #ClimateAction.

Read the @CIBSE #GreenRecovery briefing: https://t.co/TTw87gmFqm https://t.co/nykWCyYuRE

— Debbie Mauger (@DebbieAnadapta) June 17, 2020
MA Green Building is the official Twitter account of Rate It Green, a peer-review directory created by Allison Friedman for the green building industry. The platform provides information on green building products and services, and also helps manufacturers and service providers to reach new clients.
Twitter followers: 994
GlobalData influencer score: 68
Understanding Recycling Better, & the Recycle Smart #MA Resource: https://t.co/mtbZkd0ge8 @RecycleSmartMA #recycling #Masschusetts @MassGov @MassDEP #environment #sustainability #ActOnClimate #climatechange #recycle #pollution #plastic #recyclables #trash #waste #wastemanagement pic.twitter.com/P6wJc6lxlX

— MA Green Building (@MAGreenBuilding) June 19, 2020
Carl Croft is a chartered architect currently serving as the managing director of Croft Architecture Limited, a Royal Institute of British Architects (RIBA) certified architectural firm. Carl specialises on building effective partnerships and collaborations, and innovations that can transform construction. He also served as group moderator for Business for Breakfast, a marketing firm.
Twitter followers: 4,335
GlobalData influencer score: 67
5 of the best architecture, design & engineering activities for children whilst learning from home. @staffswayman @katie_leonard1 @StokeCEP @TristramHuntVA @takaraalf @_barts https://t.co/bOLqIRsPOI #homeschooling #steam

— Carl Croft (@CarlJCroft) June 30, 2020
Monte Paulsen is a building information modelling (BIM) consultant currently serving as a certified passive house consultant at RDH Building Science, a civil engineering organisation. Prior to this, Paulsen served as a passive house consultant for Red Door Energy Science, which later merged with RDH in 2016.
Twitter followers: 3,576
GlobalData influencer score: 62
The greenhouse gas emissions embodied in a typical below-ground parking structure typically dwarf the GHG emissions embodied in a six-story word-frame residential apartment building constructed atop such a parkade. 3/12

— Monte Paulsen (@MontePaulsen) June 25, 2020
Dusty Gedge is a sustainability consultant currently serving as the president of the European Federation of Green Roof Associations. He specialises in green roof designing in the UK and outside.
Dusty created livingroofs.org, the first independent green roof portal in the UK, in 2004 to bring the green roofing industry together. He also co-founded Gentian Ltd that focuses on urban green infrastructure.
Twitter followers: 23,011
GlobalData influencer score: 62
People walk on #greenroofs every day without knowing it. #trees above #liverpoolstreetstation #london are one such #greenroof pic.twitter.com/MrLumkXdzT

— dusty gedge (@greenroofsuk) June 27, 2020
Wolfgang Feist is a sustainability consultant. He is credited for introducing the first passive house standards in construction, making buildings more energy efficient, comfortable and affordable. A physicist by education, Wolfgang is interested in sustainability issues, especially around energy efficiency.
Twitter followers: 6,257
GlobalData influencer score: 56
Note: This is an exceptionally tight building (n50 ~ 0.21 h-1). So, the air exchange is almost completely only the mechanical ventilation (a few door openings). This makes it possible, to study the effects of very low air change rates.

— Wolfgang Feist (@WolfgangFeist) June 26, 2020
Emmett Scanlon is an architect currently serving as architecture advisor at the Arts Council of Ireland. He is also the director of EP Architecture Limited, an architectural design firm and an assistant professor at the School of Architecture, Planning and Environmental Policy, University College Dublin.
Twitter followers: 5,771
GlobalData influencer score: 56
Quietly enough, very far away, @mcmarchs have been making an impressive social + educational anchor for Thapar University in India. This tells some of this remarkable story. #architecture #ireland #design #university Take a listen. Photos Christian Richters https://t.co/r9Q6dk6GU8 pic.twitter.com/MbrArtjqqf

— Emmett Scanlon (@Emmett_Scanlon) June 24, 2020