Netherlands-based company Val-Eur has more than 35 years of experience in the development and sales of exclusive outdoor furniture, with constant innovation providing the driving force behind the company's success. Acting in close cooperation with top designers we continuously develop ground-breaking products, made of characteristic materials such as teakwood, stainless steel, aluminium and textilene.
Modern outdoor furniture
The Val-Eur vision is to enable you to make your outdoor surroundings more attractive, more comfortable and better suited to a modern lifestyle. It is a vision that helps to transform any outdoor space into a special place. Val-Eur fulfils this vision by offering a wide range of special outdoor furniture products to choose from, comprising of dining sets, loungers and daybeds, recliners, terrace chairs and outdoor lounge sets.
Each one of our collections is a blend of technology,
innovative use of durable materials and original designs. Each material is weather-resistant and developed to withstand any weather condition. Each is a vision of style and comfort.
Throughout the collection you will find a high level of attention for detail. What's more, the Val-Eur collection is so extensive that you will certainly find a suitable model for every surrounding and every moment of the day.
luxury aluminium sunlounger for wellness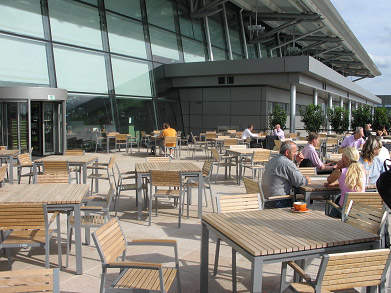 hotel Aqua Dome, Langenfeld Austria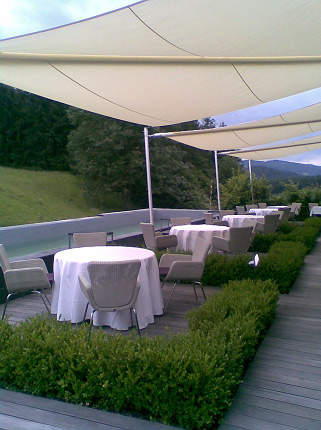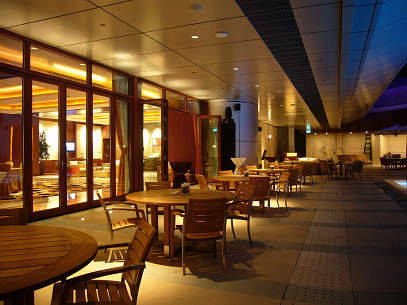 Aluminium Outdoor furniture for Hamburg Airport, Hamburg -Germany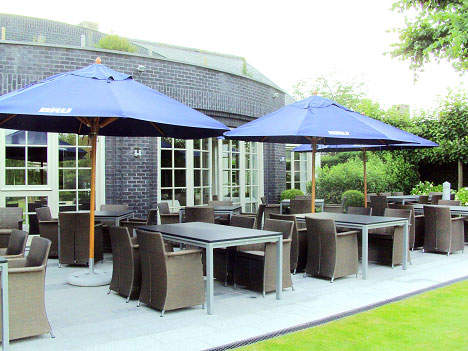 Woven Outdoor garden furniture for luxury Hotel Hanner, Mayerling Austria
Outdoor armchairs
The Goya armchair combines soft textilene seats with an elegantly styled stainless steel frame. It is easily stacked for storage thanks to the armrests' optimal design. Available in white and taupe.
Lightweight aluminium loungers
The Prado lounger made of aluminium with weather-resistant textilene fabrics is perfect for all your moments of leisure. Available in bronze/espresso and silver/black.
Resilient teakwood loungers
The cleverly designed Fiji is at first sight a spacious twin lounger and after a few easy to make changes later it can also be turned into a luxurious outdoor teakwood couch with comfortable cushions. With its matching palm leaf sunshades and side table with bottle cooler, the Fiji inspires you to create your own garden paradise.
Luxury outdoor furniture
The Palma lounge sofa and daybed are designed for a deluxe touch to your outdoor surroundings. Covered with textilene and quick dry waterproof cushions for delight and comfort.
Upholstered outdoor chair
With the innovative use of textilene upholstery and quick dry waterproof cushion the Barcelona armchair smoothes the transition from indoor to outdoor use.