BURRI public elements Ltd was founded in 1907. The fourth-generation family business operates its own development and design department as well as production plants in Glattbrugg, Switzerland. BURRI public elements equips all public spaces: streets, parks, train-stations, airports and shopping malls and other areas where design, durability, resistance against vandalism, life cycle costs and accessibility for a broad range of users is the focus.
BURRI public elements's broad range of public elements includes benches, chairs, recliners, tables, removable bollards, waste management systems, LED-lit public lights, light boxes and displays, signage and shop-front systems, traffic light posters, information steles, mega-poster systems, advertising pillars, light modules for many light solutions, as well as shelters and bus stops. BURRI public elements experience with construction design and the continuous further development of tried and tested systems, facilitates diverse synergies and the cost-efficient design of customer solutions.
Public elements for public access area elements
Those that plan, develop and produce products for public spaces and facilities carry a great responsibility. The different requirements of the public in traffic, while commuting, at work or during leisure hours, combined with the differing needs of users of varying age groups have to be accommodated by the same limited public space. Public Elements® by BURRI® fully take these requirements into consideration. At BURRI public elements quality enjoys top priority: after all the demands made of technology, safety, cost and suitability for use have been met, future compatibility is demonstrated by the fact that scope is also provided for further developments in town planning and use of space.
Today's standards for street furniture are characterized by function and design, which are oriented towards user friendliness and safety. BURRI public elements, however, is distinguished by orientation towards the cost efficient upkeep by the customer, while optimizing the comfort for the user, by tried and tested experience in development, design and production, and by a clear focus on life cycle costs as well as sustainability.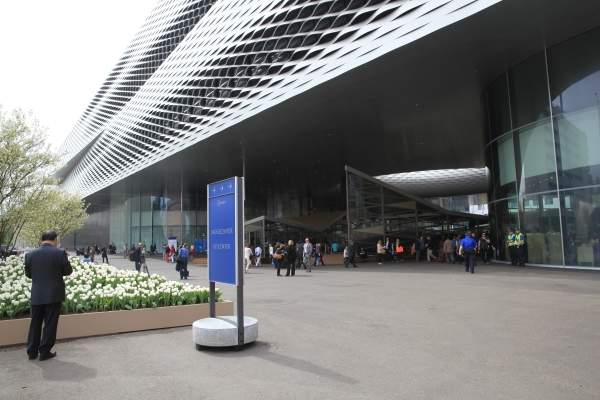 Messe Basel signage. Information and identity in a functional design. Product and graphic design by «unit-design».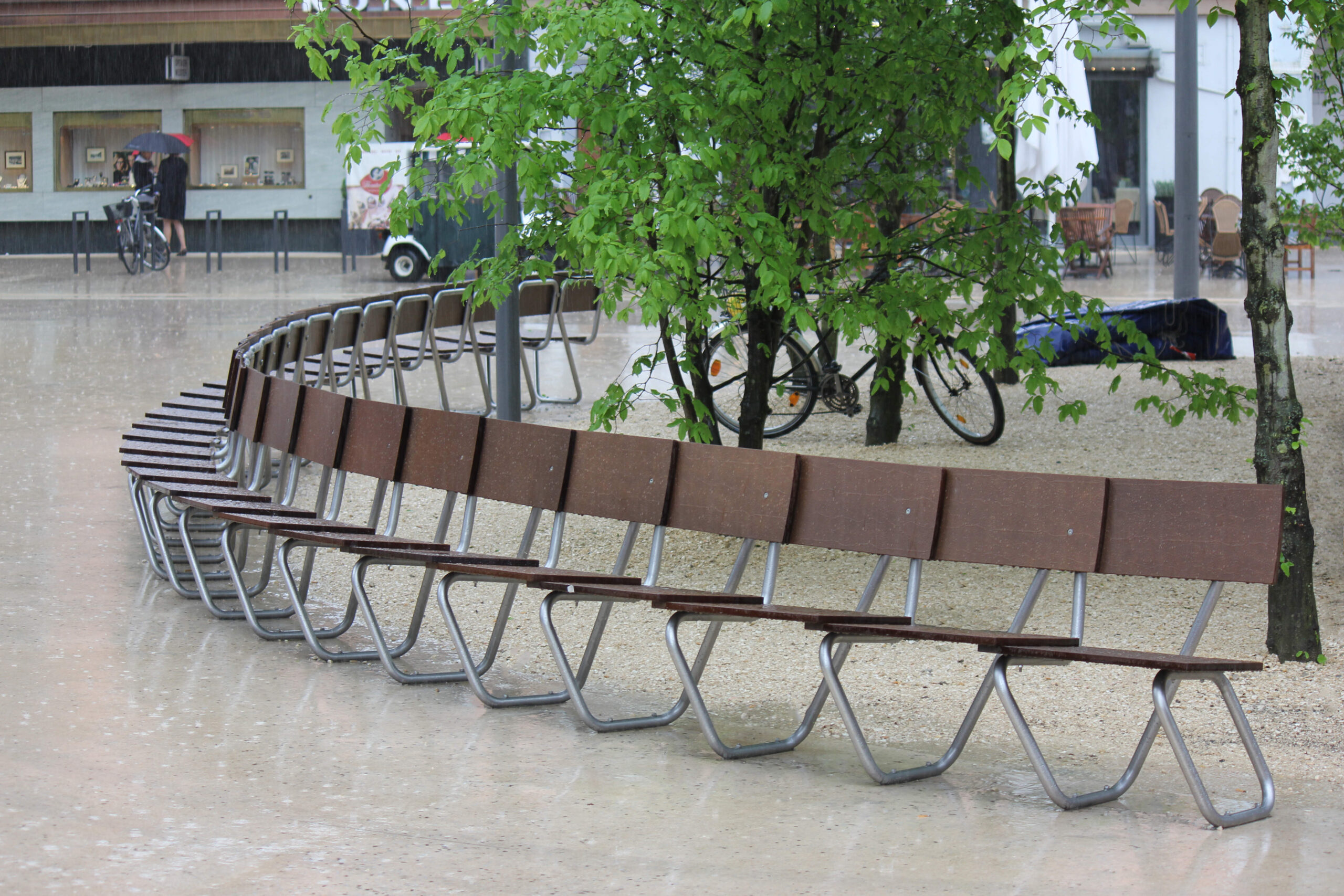 BURRI public elements' range of street furniture is both functuional and highly attractive. Vogt Landscape.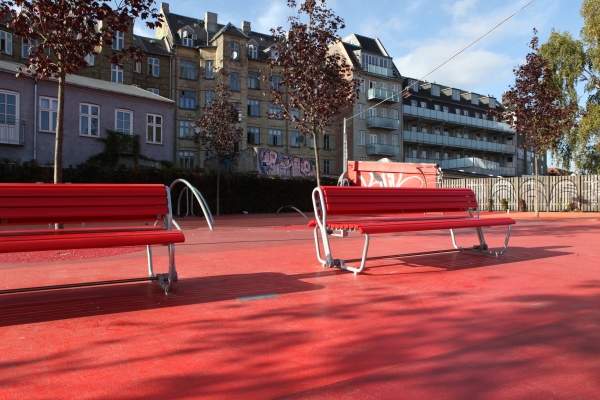 Superkilen Denmark. BIG and Topotek 1. Switzerland represented with BURRI furniture.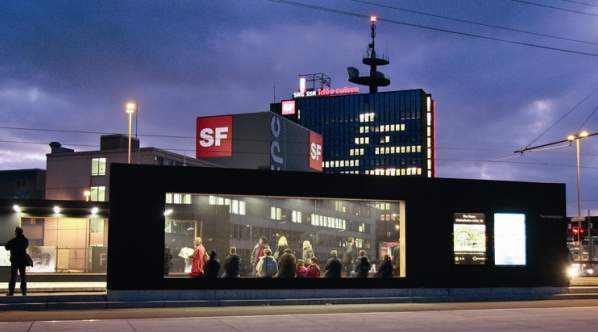 BURRI public elements's main focuses are functionality to the user and aesthetic appeal.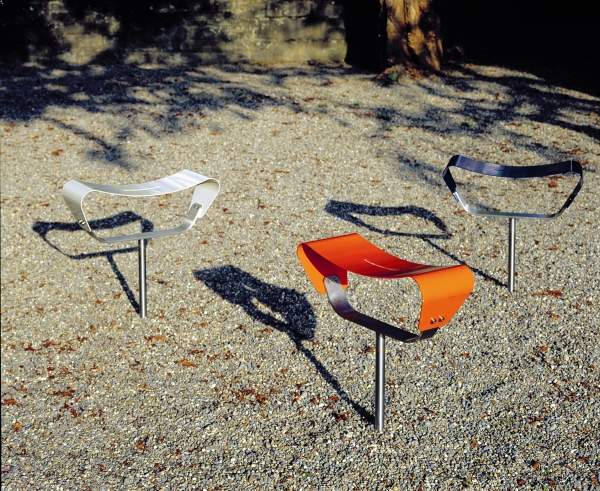 Evolution. Design: Frédéric Dedelley. Swivelling stool for the public domain, indoor and outdoor space.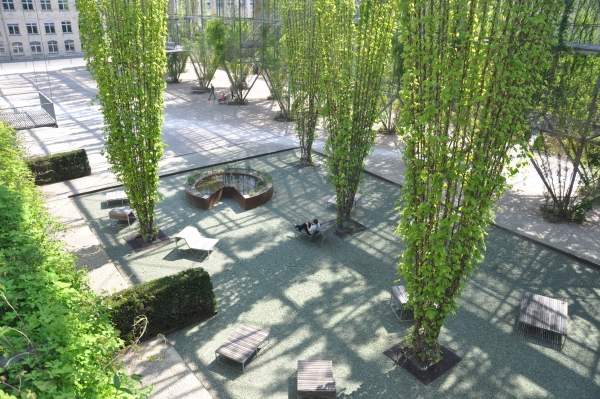 Landscape MFO-Park. The modular furniture system Landscape comprises 5 different types of furniture.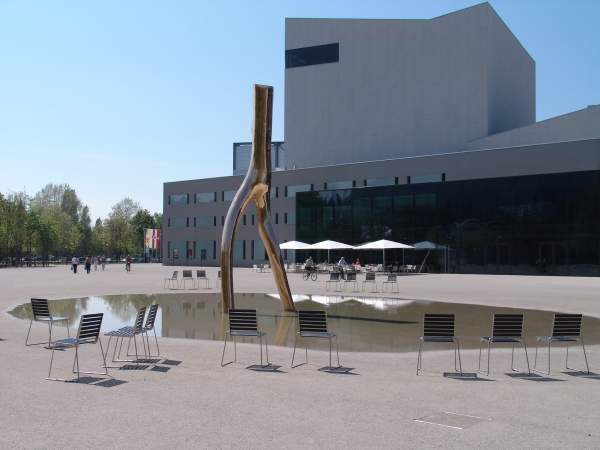 Bregenz Festival House, Vogt Landscape. BURRI02 chairs.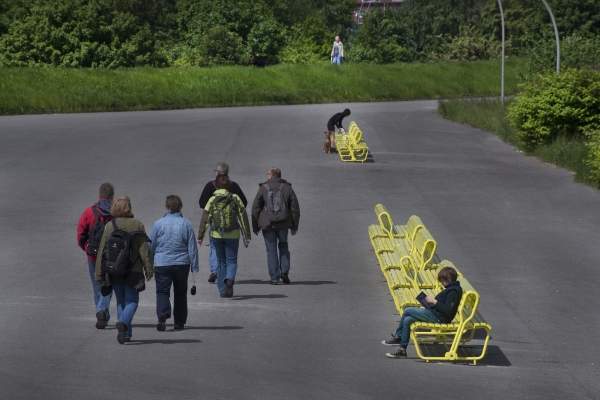 Landi with adjustable backrest, Spree Harbour, Hamburg. Topotek 1.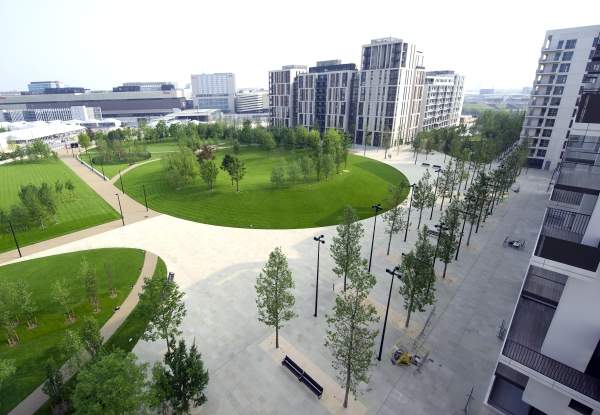 London Athletes Village, 2012 Summer Olympics. Quality and sustainability perfected. Vogt Landscape. BURRI02, Public Bin and Public Bollards.
Customer-focused street elements
For decades BURRI public elements has been developing both standard and customized solutions in direct cooperation with the customer. Teamwork in the form of a free exchange of ideas with customers, suppliers and developers leads to products for which all dimensions of practical usefulness have been factored in during the development stage.
Public elements for all applications
Numerous BURRI public elements projects of all dimensions from the waiting hall in local traffic to the signage systems for international airports are proof of the compatibility of top-quality and cost-effectiveness. From the early planning phases BURRI public elements focuses on full-costing basis. It comprises the costs of the customers planning phase, the initial investment, related processes like foundation, as well as the running costs during the lifecycle of the Public Element®. Wherever possible BURRI public elements ensures new technologies like LED can be integrated in existing products, enhancing the product lifecycle of installed BURRI public elements.
Complex Public Elements
The comprehensive know-how of BURRI public elements proves its usefulness, especially in situations which create great demands on planning operations; it ensures compliance with guidelines, deadlines and cost parameters. In addition, the company's clients value its competence in interface management, operations scheduling and assembly. BURRI public elements also supports clients and planners in a large number of coordination and planning tasks.
BURRI public elements: enabling orientation and providing safety in an urban environment
Whether it's traffic management equipment and routing systems, signposting and information media, lighting, road and park furniture: Public Elements® are important vehicles for orientation, identification and image. This is why BURRI public elements has been working for many years with prominent architects, designers and landscape architects as well as research bodies such as ETH, HGKZ, STZ, EMPA and Electro Suisse. Specialist planners, engineers, public bodies, electricity companies and public and private rail operators all play an important role in research and development operations from the very start.