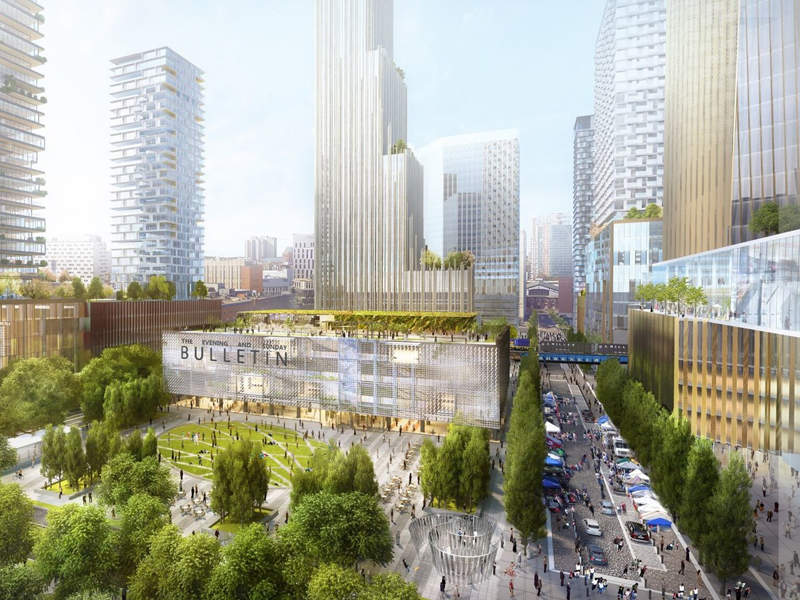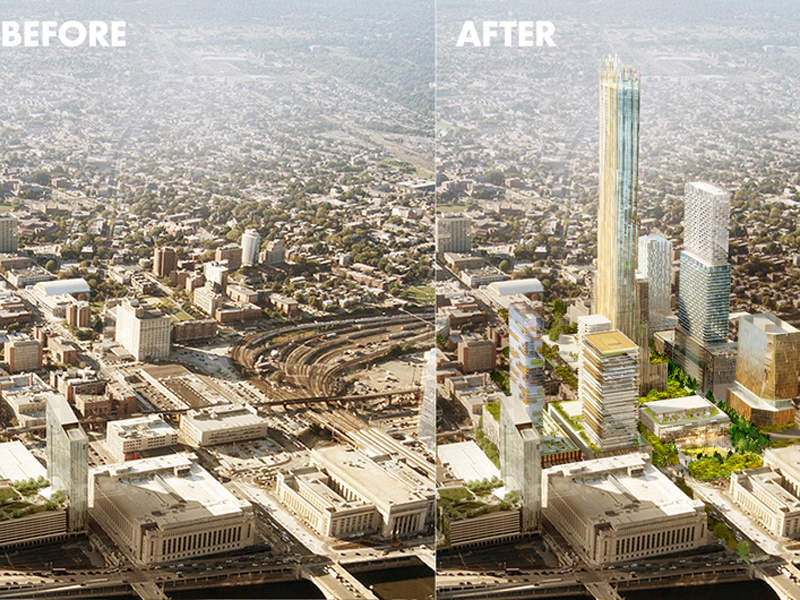 The development is being built across 14 acres of underutilised land. Credit: Drexel University.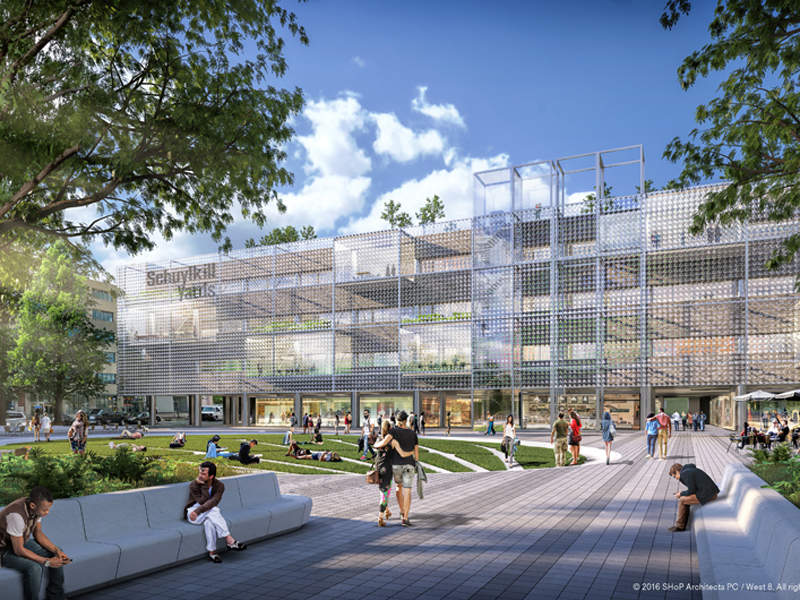 The Schuylkill Yards development was announced in March 2016. Credit: Drexel University/SHoP Architects PC/West 8.
Schuylkill Yards is a 14-acre mixed-use development located in University City in West Philadelphia, Pennsylvania, US.
Brandywine Realty Trust is developing the project for Drexel University. The development is aimed at transforming the University City into the most prominent knowledge neighbourhood of the US. It will leverage on the existing R&D resources, including Drexel University, the University of Pennsylvania, the University and the Science Center.
The project is estimated to cost more than $3.5bn and will be completed over a period of 20 years. Ground-breaking for phase one of the development took place in November 2017.
The project is expected to create 10,000 construction jobs and millions of dollars in tax revenue.
Schuylkill Yards location
Schuylkill Yards is located in West Philadelphia, Pennsylvania, near the Drexel University campus. The strategic location offers easy connectivity to the University City's economic and education centres.
It is also located 18 minutes from the Philadelphia Airport and has access to 13 rail lines, 12 bus lines and six subway and light rail lines.
Schuylkill Yards master plan
Schuylkill Yards is an integrated development that will include a combination of entrepreneurial and educational spaces, office and residential spaces, as well as cultural and public areas. It represents a mix of repurposed and new tall buildings with world-class design and a diverse network of public spaces.
The development will include 2.8 million square feet of office space, one million square feet of laboratory space, 1.6 million square feet of residential space and 6.5 acres of green space. It will also include 247,000ft² of hotels and 132,000ft² of retail development.
The project will also develop dedicated bike and pedestrian lanes, as well as several rows of trees to mitigate noise and pollution.
Each building in the Schuylkill Yards will be designed and built by different architects to create diversified features.
Schuylkill Yards phase one development details
The first phase of the multi-year project will develop public spaces, including a 1.3-acre community park named Drexel Square at the corner of 30th and Market Streets.
Reconstruction of the former Bulletin Building and development of corporate offices, hospital venues, and two towers at 3003 JFK Boulevard and 3025 JFK Boulevard will also be undertaken in phase one.
The first phase of the development is expected to create 4.6 acres of entrepreneurial and educational facilities, research and retail facilities, and residential units.
Contractors involved
Gotham Organization is the residential developer, while Longfellow Real Estate Partners is handling the life-sciences component of the project.
District planning and architectural development is being handled by SHoP Architects. The public realm plan has been designed by West 8 Landscape Architects.
Pennoni Associates and Sam Schwartz Engineering will act as consultants for the Schuylkill Yards development.
Other developments at Schuylkill Yards
Brandywine will implement a $5.6m neighbourhood engagement programme focused on small business development to improve Philadelphia's neighbourhood and to ensure that Schuylkill Yards serves as a bridge to West Philadelphia communities.
It will also invest $2bn in the 30th Street Station district transformation along with SEPTA and the Pennsylvania Department of Transportation for the extension of transit services and construction of parks and utilities in the nearby areas.