Busch-Jaeger is a leading supplier of electrical installation technology for both residential and commercial properties.
The company's product range comprises 6,000 items, including smart home systems, electrical fixtures, movement detectors and door communications solutions.
Smarter Home solutions
Simply smart. Busch-free@home® transforms the house or the apartment into an intelligent home. Whether blinds, lights, heating, air conditioning, door communication or scenes. Easy to remote control via a switch on the wall, with the laptop or with the smartphone. Very convenient. Extremely comfortable. Very energy efficient. Especially attractive: Only minimal costs are involved when compared with conventional electrical installations.
Door Communication – Welcome with safety
The front door is the gateway between two worlds – private and public. And this as safely as possible. Here the door communication by Busch-Jaeger opens new perspectives. For comprehensive safety, greater comfort and modern, stylistically fitting design. Busch-Welcome® is ideal for use in new buildings as well as the modernization of all types of real estate.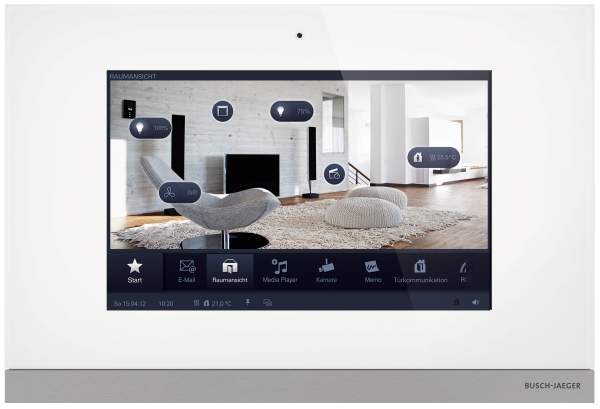 The boundaries between building management technology, home entertainment and IP-based communications are eliminated with the Busch-ComfortPanel®: it is both a convenient building control and an information and entertainment centre.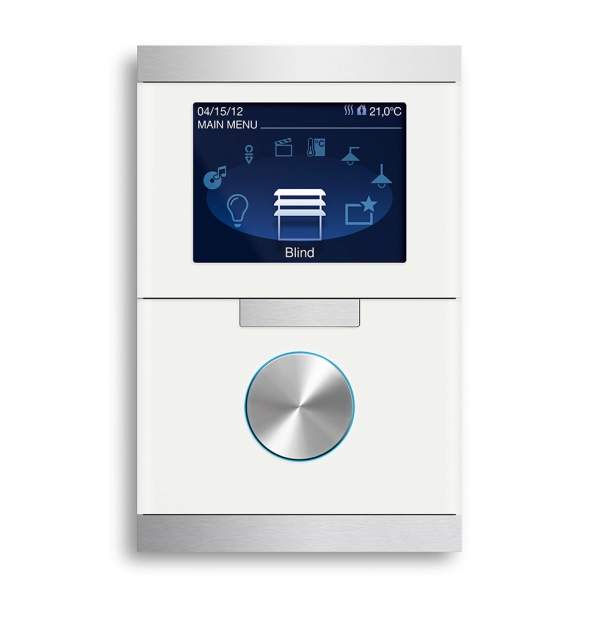 Busch-priOn®.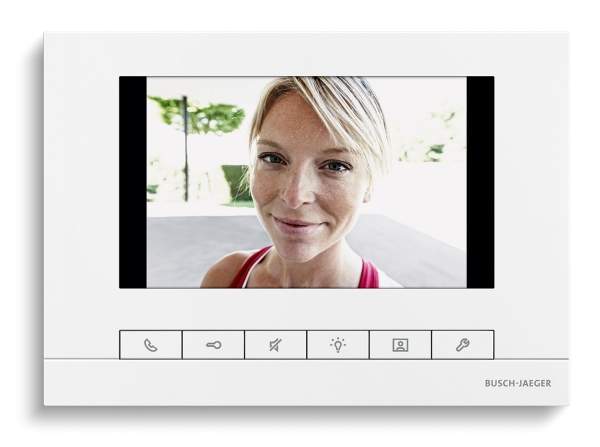 Door communication in perfection: the Busch-WelcomePanel® is fitted with a large-format, high-resolution TFT touch screen.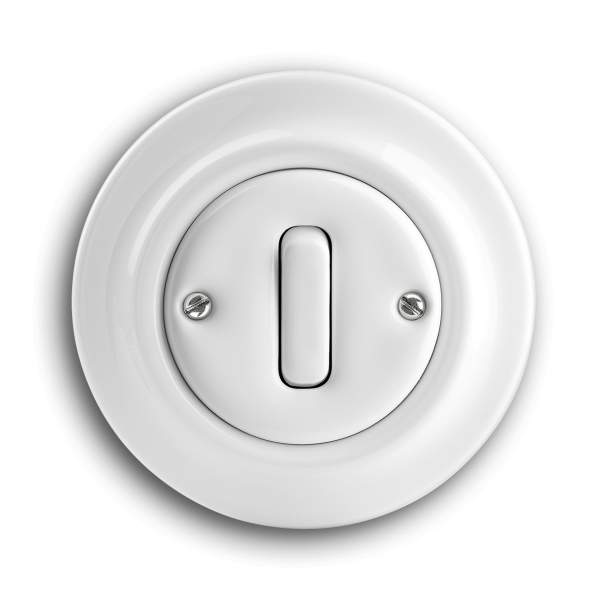 Stylish elegance combined with ultramodern electrical engineering: the Decento® porcelain switch range.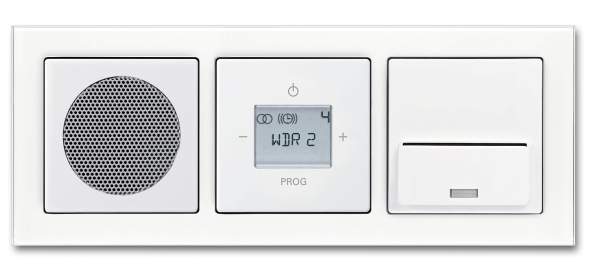 future® linear.

Busch-axcent®.
Smarter Buildings technologies
KNX has been an integral part of contemporary building management as a worldwide system. This mature technology is powerful and flexible, allowing the installation of systems for every building and for every conceivable task. In addition to one conduit for the energy supply, this system also uses a separate second line for the transmission of information. As a result, it is suitable as a solution for new construction in which a high-performance, future-proof and scalable system can be installed from the beginning.
KNX pays off many times over: immediately by its clear user advantages – and in the future thanks to its flexible extendibility. At the start of construction, not all functions have to be defined. Busch-Jaeger KNX creates the structure, which you can also assign later or stepwise with the required functions. The KNX system is standardized worldwide and therefore, a future-proof investment decision.
Accessibility solutions for the home
Busch-Infoline® provides accessibility solutions to display status, alarm messages and signals for the elderly and physically handicapped. The range also enables transfer switching procedures.
The portfolio includes exhaust hoods, emergency call devices for disabled toilets, as well as panic or call buttons for public areas, and leakage indicators for cellars or kitchens.
Functions can be labelled and colour coded to facilitate operation.
Electrical fixtures for building interiors
Busch-Jaeger's extensive portfolio includes socket outlets, LED lights, motion and smoke detection systems, as well as room temperature and blind management controls.
The company also offers a range of multimedia fixtures to enable data communication connectivity. These are suitable for phones, internet-enabled devices, USB charging components, and sockets for radio, Bluetooth and Apple devices.
In addition, Busch-Jaeger's modern switch ranges are designed to meet the highest demands for quality and appearance in interior designs, and are available in a variety of different finishes and materials.
About Busch-Jaeger
Busch-Jaeger is the market leader and has more than 130 years of experience in the area of electrical installation technology. We have two manufacturing facilities in Germany.
As part of the ABB Group, the company employs some 1,300 people in Lüdenscheid and Aue. It exports to more than 60 countries.