ABB building products are universal in their use but uniform in their purpose: Increase comfort, safety and efficiency in all types of buildings. Our solutions support helps you to make your buildings intelligent and shaped to the future.
The company offers 6,000 products, including door communications devices, electrical fixtures, motion detectors and smart home systems.
Integral building solutions to enhance comfort and security
ABB's smarter building solution combines the company's knowledge and experience in the field of building automation, to develop both electrical and mechanical building systems in commercial and industrial buildings.
Using either individual components or communication protocol systems, Building Space® aims to optimise energy-efficiency, reduce operational and maintenance costs, and enhance comfort and security.
ABB specialises in electrical technologies for commercial and residential buildings.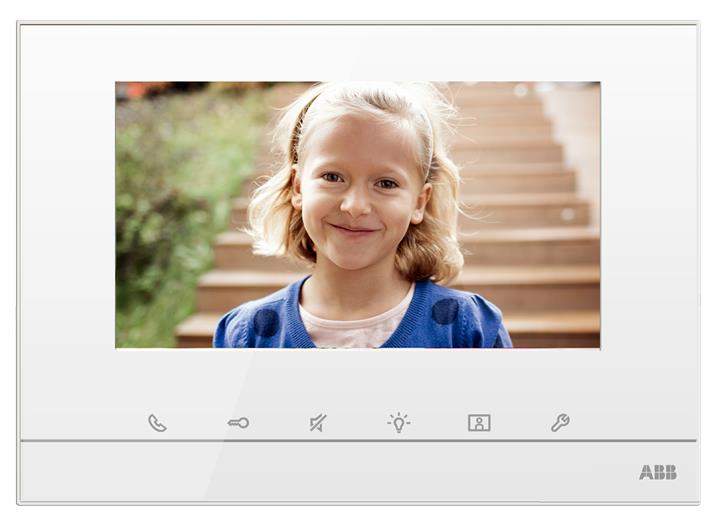 The company's range of video indoor units enables secure communications for visitors.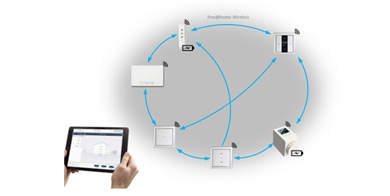 The ABB-free@home® system can be remotely controlled by a laptop or mobile device.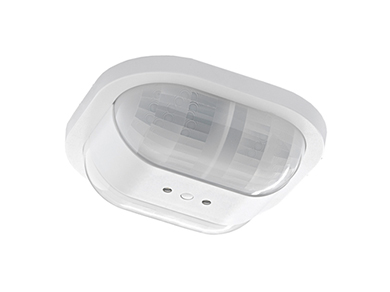 ABB's KNX technologies future-proofs buildings.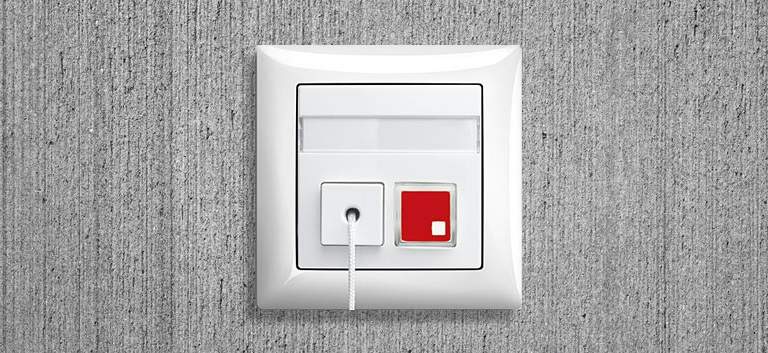 Busch-Infoline®'s call systems are suitable for buildings with disabled facilities.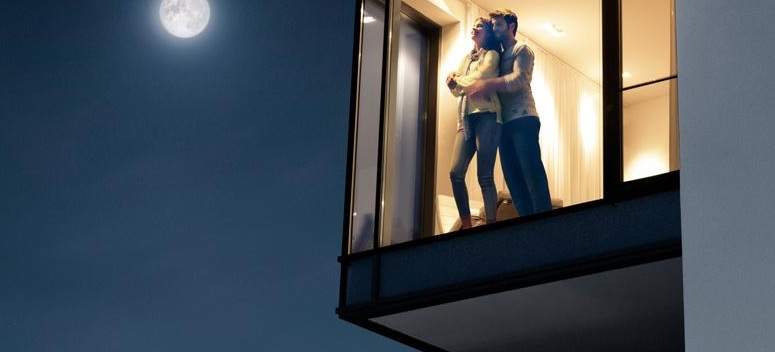 ABB's wide range of LED lighting is suitable for outdoor and indoor applications.
Suitable for a wide range of buildings, ranging from commercial properties to luxury hotels, the Building Space portfolio is flexible and customisable to meet specific needs. In addition, client investment is secured for future modifications and extensions, even when the structure is to be used for a different application.
High-tech door entry and communication solutions
ABB-Welcome's modern and sophisticated door communication systems consist of high-tech handsets, and multimedia stations to increase safety and comfort.
Featuring a high-resolution touch display with a 17.8cm screen, photos can be taken during conversations, and its absence mode automatically takes three security pictures of each visitor at intervals of 3s, 5s and 7s each time the bell is rung.
Intuitive operation is carried out via six easy operation keys, which enables door opener, mute function and hall light to be controlled directly.
The range's devices are ideal for outdoor and indoor applications, and are available with keypad, keycards via near-field communication (NFC), and fingerprint configurations.
Remotely controlled intelligent automation systems
The ABB-free@home® is a smart home ecosystem that is remotely controlled using a wall switch, a smartphone or laptop, which increases convenience and comfort. It also enhances the appearance of a building's interior, while minimising electrical installation costs when compared with conventional methods.
Its wide range of actuators enables remote controls for blinds, sensor-enabled components, dimmer switches, and heating, ventilation and air-conditioning (HVAC) systems.
Future-proof electrical technologies
The ABB i-bus® KNX installation solution enables controls and connection via the building's main electrical system, which facilitates interior fittings and future-proofs properties.
Available solutions include light fixtures, electrical components, and security and HVAC systems.
Electrical fixtures for building interiors
ABB offers a wide range of LED lights, socket outlets, smoke and motion detection systems, as well as room temperature and blind management controls.
The company also supplies an array of multimedia fixtures to enable data communication connectivity for a variety of devices, including phones, internet-enabled appliances, Bluetooth and USB-connecting components, and Apple products.
In addition, ABB's state-of-the-art switches are designed to meet stringent requirements in quality and appearance, and are available in different finishes and materials.
Electric vehicle charging solutions
ABB offers an internet-based charging infrastructure for electric vehicles for a wide range of locations and connected services. The chargers can be easily connected to any service or payment application to provide a fast global service and practical maintenance.
Fast chargers are available in multi and single-standard configurations, for highway and en-route applications, as well as specialised solutions for commercial solutions.
The company also has broad experience in developing and installing charging solutions, including a number of nationwide networks.