FireCrunch (FCA) is a 100% Australian-owned and operated company providing a new eco-friendly type of fire-rated cladding, decking and flooring board.
The FCA board cuts labour and material costs in high-rise residential and commercial buildings by up to 50%. Furthermore, all FCA products include magnesium sulphate (MgSO4 to eliminate all metal corrosion found in ordinary magnesium oxide (MgO) products.
It is also fire-tested according to the Commonwealth Scientific and Industrial Research Organisation (CSIRO) to achieve a Fire Resistance Level (FRL) of 30/30/30 to 90/90/90, and up to FRL 240/240/240 with 10mm sheets.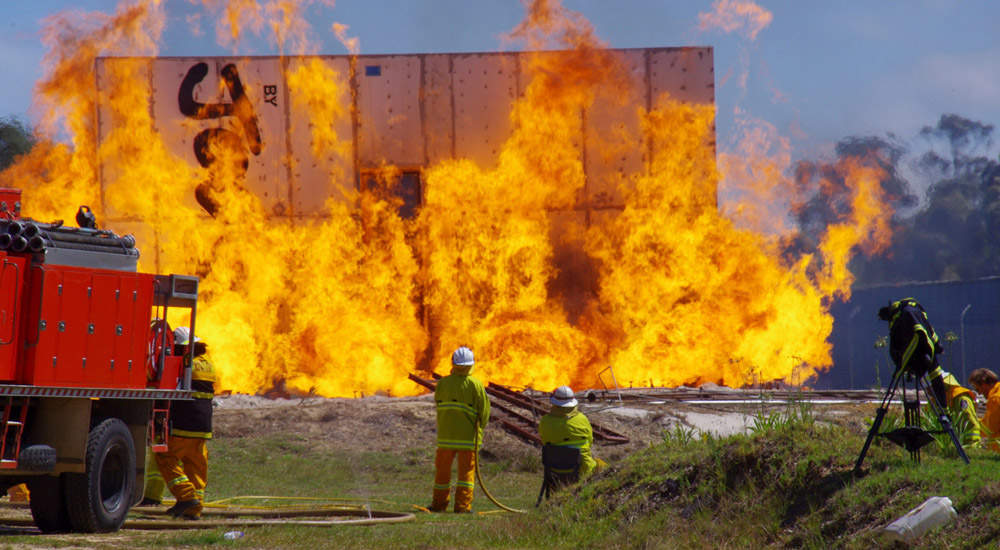 FireCrunch is a non-combustible flooring and decking board, which has a similar appearance to timber.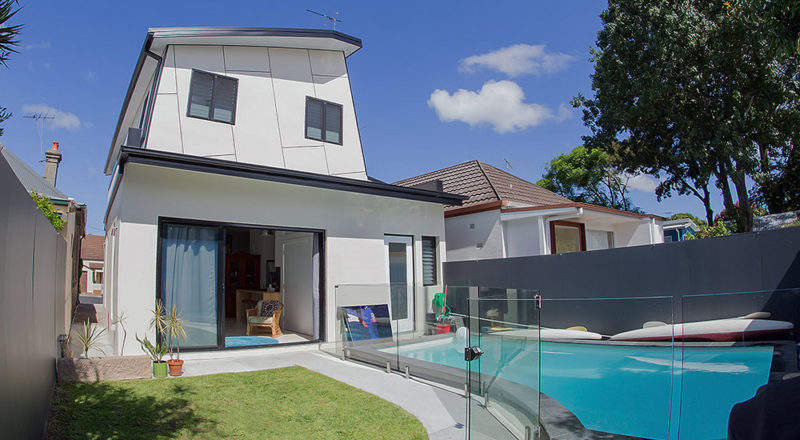 Our building solutions are suitable for modern construction projects at residential properties.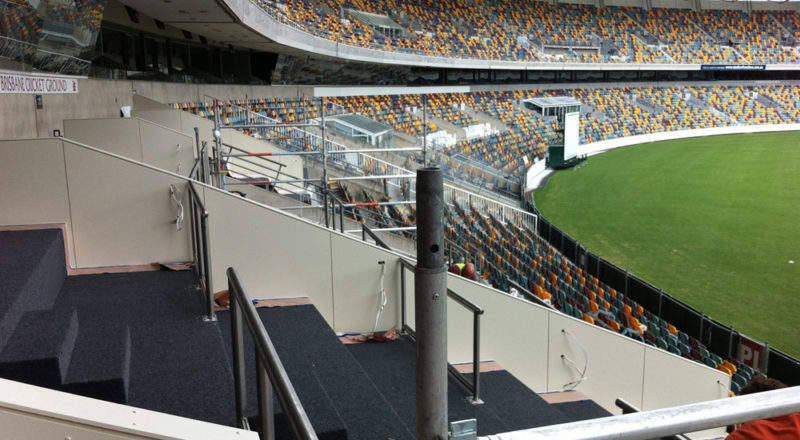 Our accredited products can be used for commercial buildings.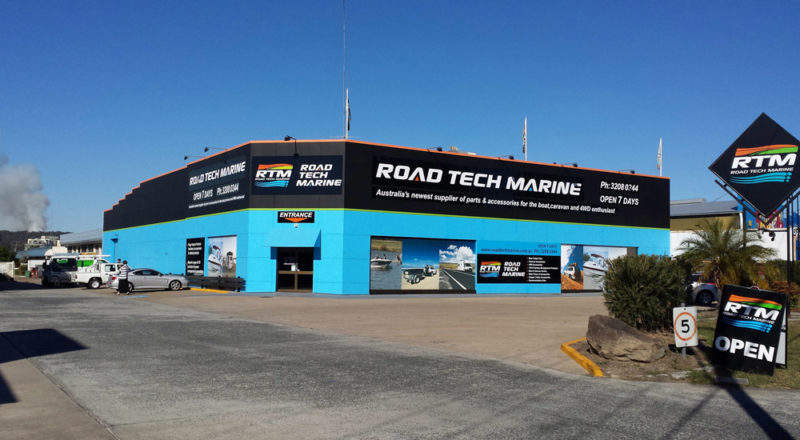 The Covid-19 pandemic has created a "perfect storm" for scammers and hackers, with smaller businesses facing a significant threat, experts from Kaspersky have warned.
Eco-friendly building board
The FCA eco-friendly building boards significantly decrease cost by reducing the amount and thickness of weak, ineffective paper-lined fireproof plasterboards (drywall), which destroys millions of oxygen-producing trees each year while contributing an additional 95% more CO2 than the manufacturing of FCA products.
The required amount of fire-rated plasterboard for a 90-minute FRL is double that of FCA (MgSO4), with installations down from two sheets of 16mm plasterboard to a single layer of 10mm FCA Firecrunch each side of the wall frame. This process is similar for ceilings and floor separations.
Cost reductions, materials and labour 
The FCA building boards not only increase the return on investment (ROI) by enabling larger rentable or saleable room areas for residential and commercial markets, but it is at least 1/3 of the transport cost, and at least half the site labour and crane deployment cost.
Additionally, the labour installation time of one sheet instead of two per side is effectively halved. Fire separation walls and single or double-stud frames are also half the material cost when using FCA products.
Non-asbestos content
The added concern is that in China, asbestos is not a prohibited substance and there have been products containing asbestos entering the country illegally such as some MgO products and compressed fibre cement (CFC). There have been products imported by some major well-known local manufacturers and distributors of building cladding materials who presumably at the time, were not aware of the problem.
FCA products comprise a special non-toxic mix of mineral and fibreglass mesh, which contains no asbestos, formaldehyde or toxic chemicals. Please contact us for specific dimensions.
Fire–resistant building board
The FCA is tested to meet the stringent Building Code of Australia (BCA) fire standard, AS1530.4-2014 and AS/1530.1 Non-combustibility tests issued by the CSIRO infrastructure technologies, a NATA/BCA accredited fire testing lab located in North Ryde, Sydney under ISO 17025.
With FCA products, the MgO becomes MgSO4, using MgSO4 extract eliminates all metal corrosion and it has no metal corrosive magnesium chloride MgChl2) in the content as tested by Sharp and Howells NATA accredited test labs, Melbourne.
FireCrunch provides for single and double-stud fire separation wall systems in timber and steel without using complex expensive 'shaft liner' systems with extra U track and H studs or CSR Hebel methods, which substantially reduce floor space with high-depth walls.
Bush fire areas
The very high FRL for FireCrunch means it can be used in all BAL areas, including Flame Zone (FZ) in Bush Fire Areas FRL IS 30/30/30, under AS1530.8.2. and meets AS/3959 for walls roofs and flooring.
Flood-resistant building board
Approximately 70% of Australian homes are built of timber framing and many people in the three eastern states live in areas that have no flood mitigation and are regularly flooded out. Plasterboard just turns to mush, which falls off the framing and is expensive to replace.
The FCA flood-resistant building boards do not degrade in water, making it ideal for flood protection. It remains inert and can be unscrewed from timber frames to enable the timber to dry out before being screwed again to the forming. Our product simply requires a clean-up, repaint and is reinstalled with normal power tools or screwdrivers.
We strongly recommend the use of FireCrunch flood-resistant building boards in areas susceptible to flooding, as well as home areas such as kitchens and bathrooms where water is used.
Termite-resistant building board
All three eastern states are affected by four specific species of termites, some of which when left undetected can destroy an average three-bedroom home in nine months.
All FCA Fire products are also termite-resistant, not only unaffected by water and flooding, they are also impervious to termites, safeguarding and protecting expensive timber framing.
Sound-resistant building board
FCA, Fire, flood, termites is also a sound-resistant acoustics building board, blocking higher acoustics and more than meeting the BCA level at Rw 62  when using high-density acoustic insulation batts in the wall and ceiling cavities according to the architect's and or manufacturer's specification.
Soundproofing is an essential requirement for buildings such as residential, commercial and industrial buildings, schools, hospitals, and government bodies.
The New FCA MgSO4 Board
The new FCA product is made up of MgO, MgSO4 and other material composites in the cladding and flooring boards, which is ten times stronger than 10mm plasterboard. It is a totally non-combustible building board and CSIRO Fire system tested with just one 10mm sheet able to withstand 1.5 hours at 1,000ºC.
This generates a fire-tested building board capability, under full "load bearing" conditions (55Kn/5t on a light-gauge steel frame 90mm x 45mm 1.15 BMT of FRL 90/90/90). This covers 85% of all fire-rated system requirements in residential and commercial buildings.
A higher FRL can be obtained by increasing the sheet numbers for 120, 180, and 240 minutes. Please contact us for specific dimensions.
FireCrunch applications
FCA is used for high-rise residential, commercial and industrial fire separation and intertenancy walls, private homes and in bushfire building and wildfire areas.
Our range is suitable for fire separation walls and inter-tenancy dwellings, duplexes, apartments, condos, fire rated terrace housing or fire rated cluster housing, floor ceiling combinations, floors, decks ,and balconies and most areas where fire and thermal transmission is a factor
FireCrunch also caters to fire stairs and exits, lift wells, fire-rated service shafts, electrical switchboards, and fireproof modular housing, in addition to Sips panels EPS, electrical switch rooms, transformer rooms, restaurants, and commercial kitchens with fire suppression fixtures. Hospitals, schools, medical centres, prisons and an extensive range of heavy traffic public and commercial and industrial buildings where impact strength is important.
NSW Justice Prisons Refurbishment
FireCrunch has become the 'nominated' fire product for upgrading all fire walls where applicable in prison cell blocks across New South Wales.
This is due to highly sought-after capacity in non-fire pass and RISF 'Insipient Spread of Flame' control with relatively inexpensive FCA 10mm fireproof wall systems.
These tests were carried out by the CSIRO on 10mm boards on a 92mm x 45mm stud frame and FRL of 60/60/60 and 90/90/90.
Benefits of FireCrunch Products
FireCrunch's lightweight construction is an eco-friendly framework that prevents the destruction of millions of trees a year.
Benefits includes:
Saves costs and labour eliminating multiple layers of plasterboard for fire-rated buildings
Meets fire standards in more than 100 countries, ( Via ILAC ) International Laboratory Association.
Ths Includes bush fire areas (NATA / CSIRO / BCA Australia)
FCA Installs, cuts, saws, drills, and routs with regular timber tools. Only a power drill is required to screw fix.
No pre-drilling required or diamond tipped drills or saws in comparison to CFC/ Blueboard etc.
Has superior commercial surface: just MgO seal and roll paint on, 10mm snaps on scoring
Contains no VOC or metal corrosive chlorides or toxic chemicals (SDS)
It has a low carbon footprint (5%) compared to plasterboard products
Tree-friendly: no paper used in production
Eliminates health hazards, mould, mildew and bacteria formation in wet areas
Unaffected by fire and floods
FCA is ten times stronger than plasterboard, making it suitable for rental accommodation, hotels, hospitals, schools and high-traffic public buildings.
Meets all Bush fire area provisions to BAL FZ and well over AS 3959: NEW Timber-look weatherboard, non-combustible (TS)
FCA and XClad products interior/ exterior cladding are multipurpose materials in one easy fix board
If you have any questions, please use the form below to send us your enquiry. We will get back to you promptly.