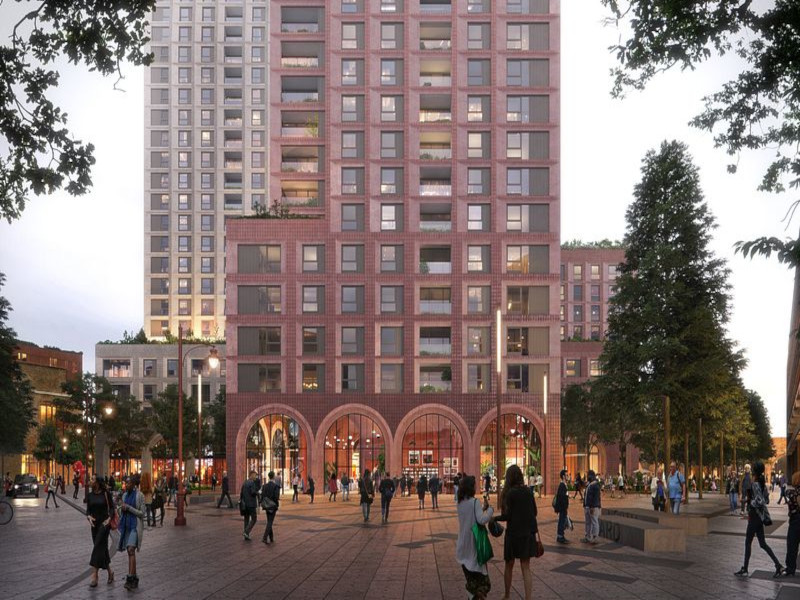 The Bermondsey Project is a sustainable mixed-used development located in London, UK. Credit: Kohn Pedersen Fox Associates.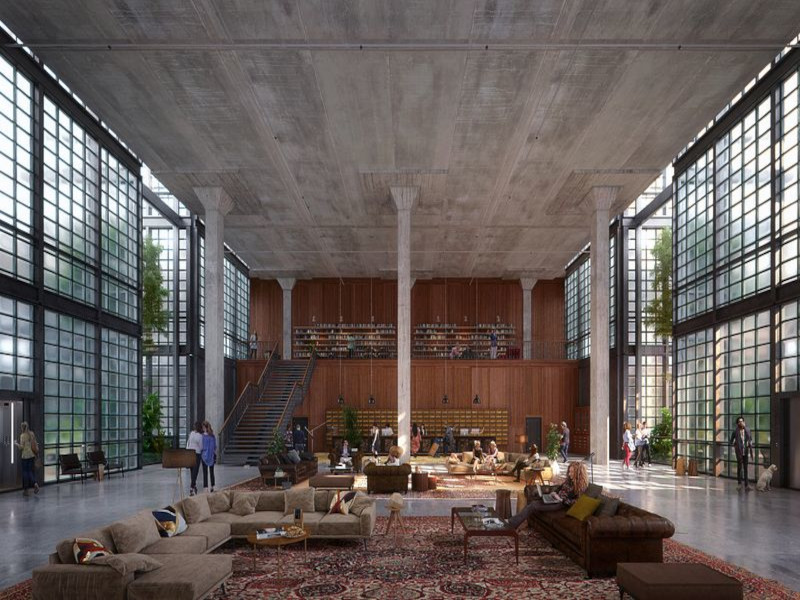 The project includes redevelopment of the Bermondsey Campus and the Peek Frean Biscuit Factory. Credit: Kohn Pedersen Fox Associates.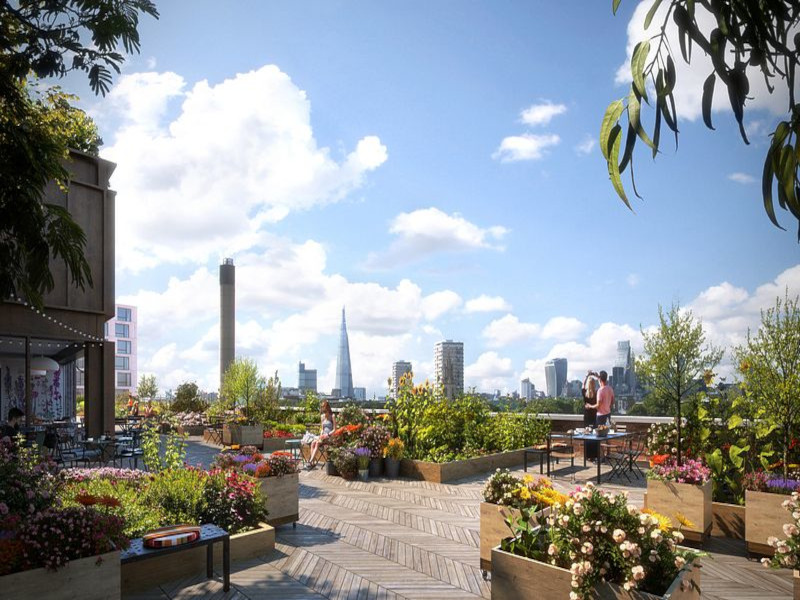 The project won the Planning award at New London Awards 2020 and Best Futura Mega Project award at MIPIM Awards 2021. Credit: Kohn Pedersen Fox Associates.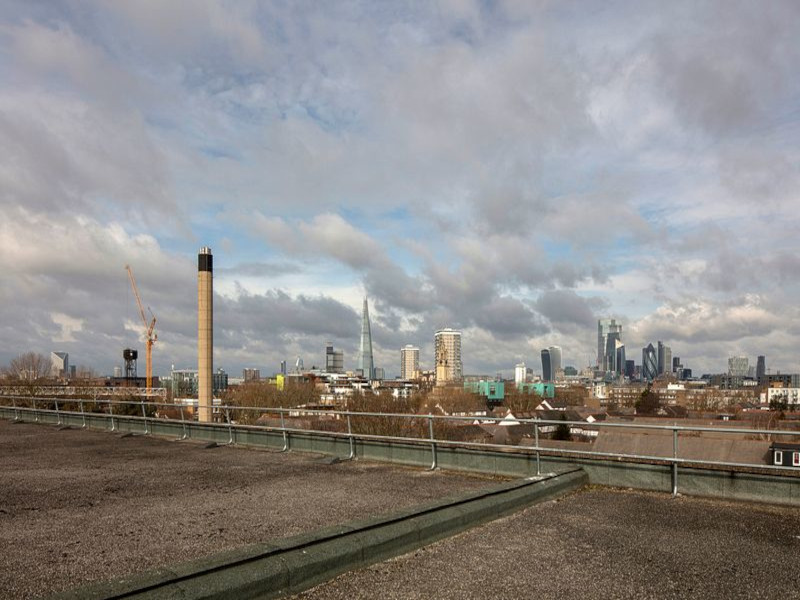 The project will include construction of affordable housing, a new public realm, play areas, green open space, and a secondary school. Credit: Kohn Pedersen Fox Associates.
The Bermondsey Project is a mixed-use scheme that aims to transform an area of Southwark in south London, UK, into a sustainable and vibrant economic hub.
Greystar Real Estate Partners (Greystar), a real estate developer and property management company based in the US, is developing the project that will deliver residential units, a school, workspace and retail and community spaces.
The project won an award in the planning category at the New London Awards in 2020, while its masterplan won Best Futura Mega Project at the MIPIM Awards in 2021.
The project is being developed in phases with the first phase of construction expected to commence in the second half of 2023. Phase one is expected to be completed by 2025.
Location
The mixed-use project encompasses the redevelopment of the former Peek Freans biscuit factory site, which has been closed for more than 30 years, and the Bermondsey Campus in Southwark, London.
The location is well connected and is just a four-minute walk from Bermondsey underground station, which serves the Jubilee Line. Residents can reach London Bridge in two minutes, Waterloo and Canary Wharf in five minutes, Bond Street in 11 minutes, and Stratford in 17 minutes.
Project development
The project was initially proposed by the owner of the biscuit factory site Workspace Group, a real estate investment trust. Grosvenor, a property group, acquired the project from Workspace.
The original plan for the redevelopment was submitted to the Greater London Authority (GLA) by Grosvenor in October 2017, and amendments were submitted in June 2018 and September 2019.
Planning permission for the project was granted in February 2020. Grosvenor then commenced initial development works, including clearing and remediating land on the factory site.
In September 2022, Greystar acquired the project from Grosvenor through a strategic partnership with the Abu Dhabi Investment Authority, an Abu Dhabi government-owned investment management agency.
Bermondsey project details
The Bermondsey Project will be developed over an area of 12 acres (4.8 hectares) and will include more than 1,500 build-to-rent residential apartments varying in size, of which 35% will be affordable.
It will include more than 10,000m2 of office space and 10,000m2 of retail, leisure, community space for restaurants and other food and beverage establishments, and a 6,973m2 secondary school for 600 pupils.
The project will also contain three acres of amenity space, landscaping, a children's play area, car and bike parking, new pedestrian and vehicular/service pathways and two new pedestrian routes.
The first phase of the project will deliver 300 homes, office and retail space, public realm, roof terraces, and the secondary school, as well as the refurbishment of a warehouse that was part of the former biscuit factory.
Design details
The project's design focuses on continuity, and will retain some of the existing structures and facades of the buildings on-site and in the surrounding area. The façade's design and building materials will draw inspiration from the adjacent railway arches and former local industrial buildings.
The building material to be used across the development will emphasise brickwork, precast concrete, textured glass-fibre reinforced concrete and glass windows and doors.
Sustainable features
The Bermondsey Project aims to create a car-free, walkable neighbourhood with a series of linked routes, playgrounds, public roof gardens, and community spaces to connect with the wider Bermondsey community. The existing 400 parking spaces on the site will be removed and replaced with pedestrian-only routes.
Urban green areas have been incorporated to cover 41% of the site, including 22,000m2 of greenery at ground and roof levels. This will help to improve local biodiversity and reduce heat concentration.
The greenery will consist of rain gardens, planting beds, tree planting, vertical greening, amenity lawns and biodiverse roofs. Sustainable drainage systems will be installed to manage stormwater runoff. More than 141 new trees are expected to be planted across the site.
The project will be connected to South East London Combined Heat and Power (SELCHP), an advanced energy recovery facility that uses non-recyclable waste to generate electricity.
Contractors involved in the Bermondsey project
Kohn Pedersen Fox Associates (KPF), a firm of architects, was responsible for designing the project.
Arup, a design and engineering consultancy, was contracted to provide landscape architecture, environmental consulting and civil engineering services by Grosvenor.
Andy Sturgeon Garden Design, a landscape and garden design firm, was appointed as the landscape architect.
Cottrell & Vermuelen Architecture, a firm of architects, designed the project's secondary school.
Hydrock, an engineering design consultancy, was awarded the contract to conduct detailed site investigations for the demolition and enabling works of the old factory in 2018.
Eckersley O'Callaghan, an engineering design practice, will provide facade design services for the project.
Workspace contracted Randall Contracting, a construction, enabling and demolition services provider, to undertake the first phase enabling works. The scope of the contract included site clearance, service diversions, general building service and modular building construction.