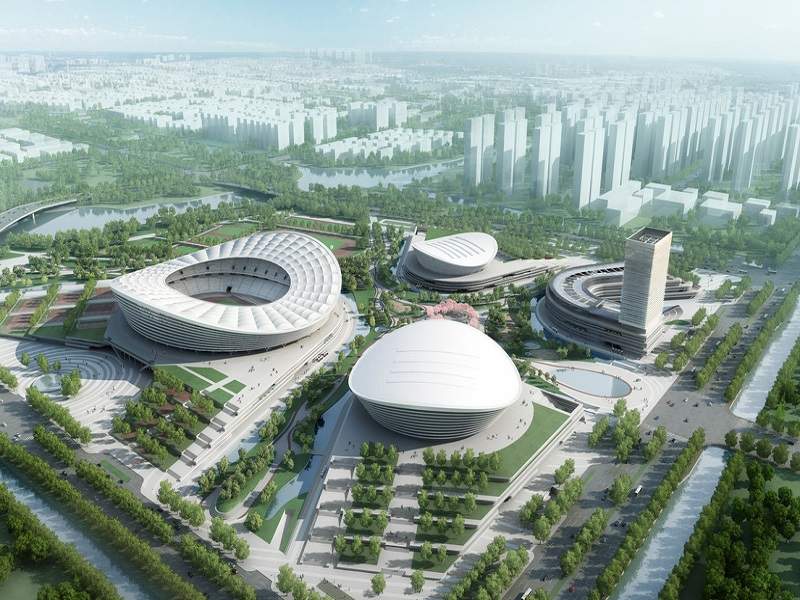 The Suzhou Industrial Park sports centre is being developed in Suzhou, Jiangsu, China. Credit: Willmore/gmp-architekten.com.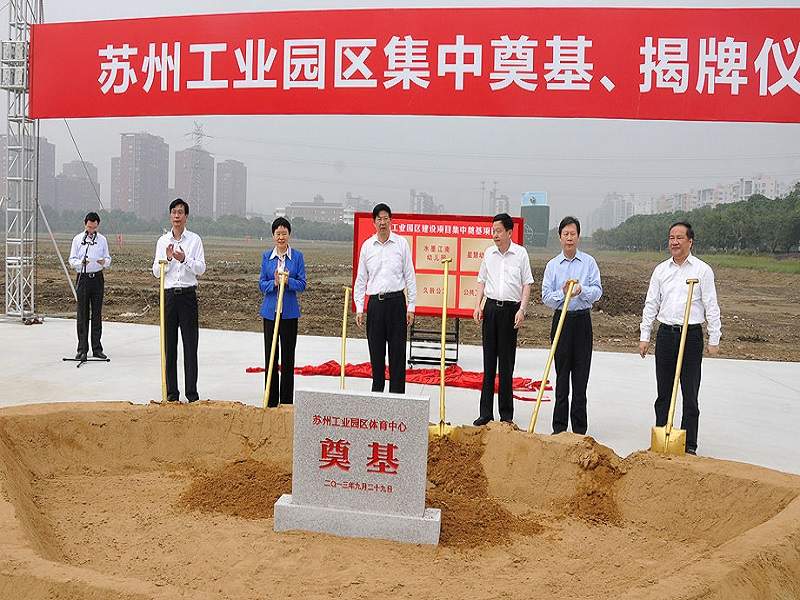 The ground-breaking ceremony of the Suzhou Industrial Park sports centre was held in September 2013. Credit: SIPAC.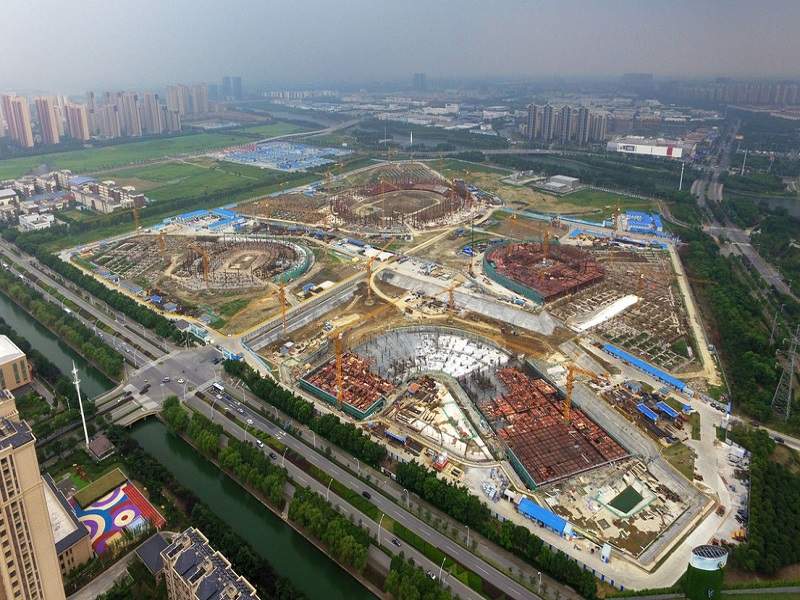 The SIP centre is being constructed a 60ha site. Credit: Willmore/gmp-architekten.com.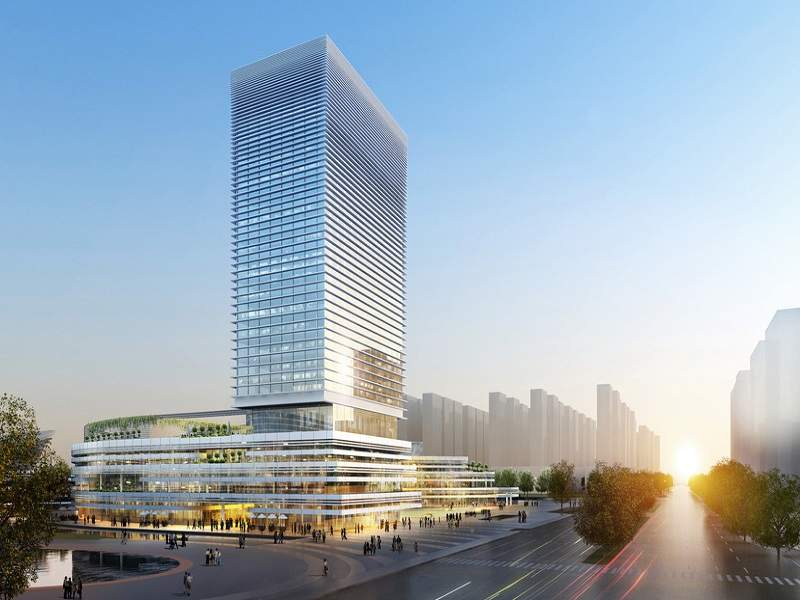 Omani firm Al Khaleel Group is set to open Ramada Encore by Wyndham Muscat in the capital of Muscat next month.
Suzhou Industrial Park (SIP) sports centre is a new venue being constructed in Suzhou, Jiangsu Province, China. Located to the east of Jinji Lake, the new sports centre is expected to be the biggest sports facility in Suzhou.
The ground-breaking ceremony for the SIP sports centre was conducted in September 2013, while operations are scheduled to begin in June 2018. Suzhou Industrial Park Sports Industry Development is developing the project with an estimated investment of CNY5bn ($752m approximately).
SIP is the first A-class sports complex to be developed jointly by the municipality and the district. It will be capable of hosting national and international level sports.
SIP sports centre design
The Suzhou Industrial Park sports centre is being built on a 60ha site and will have a floor area of 420,000m². It will host three new facilities, including a new open-roof stadium, a natatorium, and a multi-purpose sports hall.
The stadium roof will span 260m and have a saddle-shaped steel cable structure. A single-layer radial ring-cable system will be installed as part of the open-roof design of the stadium. The system comprises 40 radial and eight circumferential cable wires supporting 40 pieces of PTFE films.
In addition to saving money and resources, the single-layer cable system brings a gracious appearance similar to floating curved silk.
The three multifunctional buildings of the SIP sports centre will offer leisure and entertainment, along with opportunities for conducting international exhibitions and events all through the year.
Embracing the traditional Chinese pavilion heritage, the buildings will follow the same elegant and curved structural form resting on concrete structures. The project design will incorporate a manmade complex with the natural landscape, taking inspiration from local gardens and rockery erection.
Suzhou Industrial Park sports centre details
With a 45,000 seating capacity, the main stadium will be ideal for organising soccer and track games along with outdoor performances.
The natatorium will comprise an indoor swimming pool for 3,000 spectators sheltered by a single-layer bi-directional cable-net structure. With a diameter of 110m, the cable-net structure will bring an elegant and buoyant appearance to the building.
The multi-purpose hall will include a sports hall, cinema, hotel, shopping mall and a skating rink. The roof of the multi-purpose hall will be made of steel structure and have a diameter of 150m. In addition to organising indoor sports events, the multi-purpose hall will be suitable for conducting concerts, exhibitions and other events.
With a seating capacity of 15,000, the sports hall will be encompassed by numerous residential quarters and a lively ambience.
SIP sports centre facilities
The Suzhou Industrial Park sports centre will include an outdoor stadium, three indoor facilities, a business centre, a research and development (R&D) centre, and a sports park.
The sports park will be equipped with facilities for jogging, biking, roller skating, walking, soccer, basketball, tennis, track and croquet.
The SIP centre will also feature 56 badminton courts, 36 table tennis courts, 18 basketball courts, a public square, and a children's amusement park. The new development will also house multi-purpose buildings, hotels and shopping amenities.
The sports centre also comprises an underground catering zone, which provides easy access to subways, parking lot, diversified stores and restaurants, as well as a small audiovisual centre for watching live games and performances.
Contractors involved
The architect for the Suzhou Industrial Park project is von Gerkan, Marg and Partners (gmp).
Schlaich Bergemann Partner (SBP) was awarded the structural engineering contract for the sports centre. The contractual scope includes providing detailed design and construction design supervision services for the project.
The project development is supported by AECOM (construction management) and the Shanghai Institute of Architectural Design & Research (SIADR).
Mott MacDonald is providing building services and LEED green building consultancy services for the project.