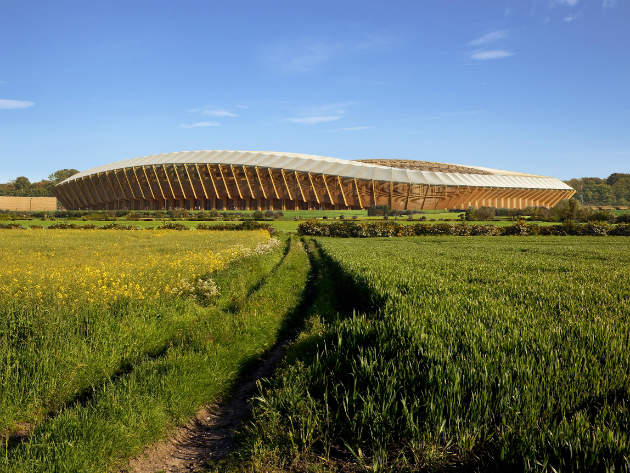 In November 2016, a heated seven-month international competition organised by Forest Green Rovers for the design of their new eco-focused football stadium culminated in multi-award-winning Zaha Hadid Architects' design being selected as the winning concept. The crux of the contest was that the stadium, as well as its 50-acre sports complex and a 50-acre business site (collectively referred to as the 'eco park') had to be as green as possible. The result is an iconic design that brings with it inherent challenges unique to such a green-focussed project.
Planning permission for the project is currently pending with Stroud District Council, with Forest Green working towards an estimated completion date of 2020. While no projected cost for the stadium itself has been set as of yet, the eco park as a whole is expected to be a £100m venture.
A closely fought contest
Zaha Hadid's design beat more than 50 companies from across the world in a closely fought competition, but when it came down choosing between the final designs, Dave Vince, Forest Green Rovers chairman and founder of green energy firm Ecotricty, claims it was a clear choice.
"More detail had gone into it, and more experience of building stadia shone through; in the thought they'd put into crowd movement and light falling on the pitch to help grass growth," he explains. "And it was rather elegant as well I must say, aesthetically it was beautiful."
How well do you really know your competitors?
Access the most comprehensive Company Profiles on the market, powered by GlobalData. Save hours of research. Gain competitive edge.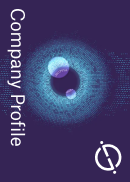 Company Profile – free sample
Thank you!
Your download email will arrive shortly
Not ready to buy yet? Download a free sample
We are confident about the unique quality of our Company Profiles. However, we want you to make the most beneficial decision for your business, so we offer a free sample that you can download by submitting the below form
By GlobalData
"It was very clear from the beginning that they were asking for something iconic," says Sara Klomps, associate director at Zaha Hadid Architects (ZHA) and project director for the Forest Green stadium. "Something organic; something that fits well into the landscape; something fluid…but in combination with being very green."
But structures as large as the stadium that Forest Green had in mind can be seen for miles around, and such views don't typically fit into conventional perceptions of 'eco-friendly'. Such is the case here, where the building will sit amidst the picturesque Cotswolds in south-west England, officially designated an Area of Outstanding Natural Beauty (AONB) in 1966.
"You create this mass sitting in the landscape and it quickly looks, just due to its size, like a foreign object," explains Klomps, "so with our design we basically took the volume of the stadium and sliced it into sections."
The idea was that the stadium would make use of its elegant surrounding landscape as much as possible, rather than seeking to obscure it. "We cladded it as transparent as possible, with either a membrane for the roof, or a louvered facade for the timber. We tried basically to dissolve the volume as a mass so the structure integrates into the landscape."
"It was very clear from the beginning that they were asking for something iconic."
Needless to say, a lot of thought also went into the exact site of the stadium, and as Vince explains, there are dozens of factors that needed considering. "The issue for us was we wanted to be in a place where we were open to a bigger catchment," he says. "Gloucestershire as a county doesn't really have a football club, but is home to a million people."
And then there's the eco-friendly issue. When you're placing such an emphasis on a green ethos, you can't have hundreds of cars driving miles out into the countryside. "We've got a canal that we'll restore," says Vince, "so there'll be cycle paths and footpaths right into the town centre, and we're also on a major bus route, with a small bus park on-site."
"We also wanted to train and play in the same place, and not just the first team. We have an academy 16-18 system, a youth system and a ladies system, all who train and play elsewhere, so we'll bring them together under the same open sky."
Maximising green potential
According to figures from Forest Green Rovers, approximately three quarters of a sports stadium's lifetime carbon footprint comes from its building materials, so the choice of material was a crucial aspect of any prospective design put forward; one which ZHA solved through innovative use of timber. In fact, the new Forest Green stadium will be the first in the world to be world to be entirely built from the material, making it the lowest carbon content sports stadium anywhere on the planet.
"We didn't specify it had to be wood," says Vince, "but we did specify sustainability in all aspects, so I think it was a natural material for the designers to choose."
"The material is key," explains Klomps, "we're using timber wherever we can, including in the slabs; it's entirely timber. This also reduces the weight of the building, which reduces the foundation of concrete and steel needed."
It's clear from the club's efforts at their current pitch that Forest Green was always going to place the environment at the heart of the build, but rather than being content merely with a low-carbon-impact building material, Klomps believes it's the entirely green approach centric to their design that led to Zaha Hadid winning the contract.
"Our transparent roof is good for the turf, which reduces the need for artificial light for turf growth, and we have a fully ventilated building," she says. The design also makes creative use of louvered facade, reducing heat build-up and avoiding the need for cooling in the warmer months.
The club's present ground operates a unique method of water collection through the use of a system of drains dug under the pitch; something set to be replicated at the new site, alongside an intricate rainwater collection system to be used for grey water in the toilets. ZHA is also proposing a small energy centre on-site, potentially using an anaerobic compost digestor, in addition to traditional alternative energy generation methods, and Vince is confident that for the stadium at least, no external (and potentially unclean) energy will be required.
"Stadia themselves aren't big users of power, and when they do its very intermittent," he says, "so I imagine with a combination of on-site wind and sun – and some battery storage – we can probably cater for 100% of its needs."
Allaying fans' fears
It's an unfortunate certainty that when hearing 'timber', images of catastrophes such as the Bradford City stadium fire of 1985 are conjured into people's minds, which can be a tricky prejudice to shake. Indeed, this is a matter that has been frequently raised by fans of Forest Green online, leading to reassurances having to be provided from the club as to the safety of the site.
"I think there needs to be a change in perception there," says Klomps. "People automatically associate timber with fire risk, which, sure, could sometimes be the case if you expose it.
"But we are using the timber from a sustainable point of view. If you build a house with timber slabs and timber walls and you clad that with fire-rated sheetrock for example, or if you put fire paint on it, then it's no different than if it were steel or concrete. It would in the end not be differentiable from any other building, other than its fire-rated."
Regardless, there will always be those who have their doubts, but fortunately ZHA is paying close attention to fire engineering standards in its design, including calculating overall fire risk, and speed of evacuation, among dozens of other factors. Sara Klomps herself has an impressive pedigree when it comes to safety-centric design as one of the two project architects for the London Olympics' Aquatics Centre, which she claims was designed to have an eight minute evacuation time, something she hopes to improve on for this new project.
"At the moment the Forest Green design is designed for six minute evacuation," she explains. "So we are already being a bit more conservative."
The technology surrounding timber as a building material has also progressed significantly in recent years. Wooden stands at older stadiums in the UK have had to incorporate large support beams, obscuring fans' views. "It's no longer the old school 'I'm cutting a piece of wood off a tree' – this is engineered timber," explains Klomps, referring to high pressed laminated glulam structural beams. These feature multi-layer timber that's incredibly dense, with remarkable structural integrity that has been put to full use in the design of the new stadium. Most notably as part of its cantilevered roof, spanning from columns behind even the furthest of fan seating, meaning an unobstructed view for every attendee.
The results are by all accounts spectacular, but will the green approach for builds of this type catch on? Part-wooden structures are certainly becoming more popular elsewhere in Europe, such as the multi-use Casino Stadium in Bregenz, Austria. Vince is adamant that the direction of travel of society is towards a more eco-friendly approach, with timber currently being the lowest carbon-footprint option available, but it may be some time before we see more British sports clubs becoming part of the trend.