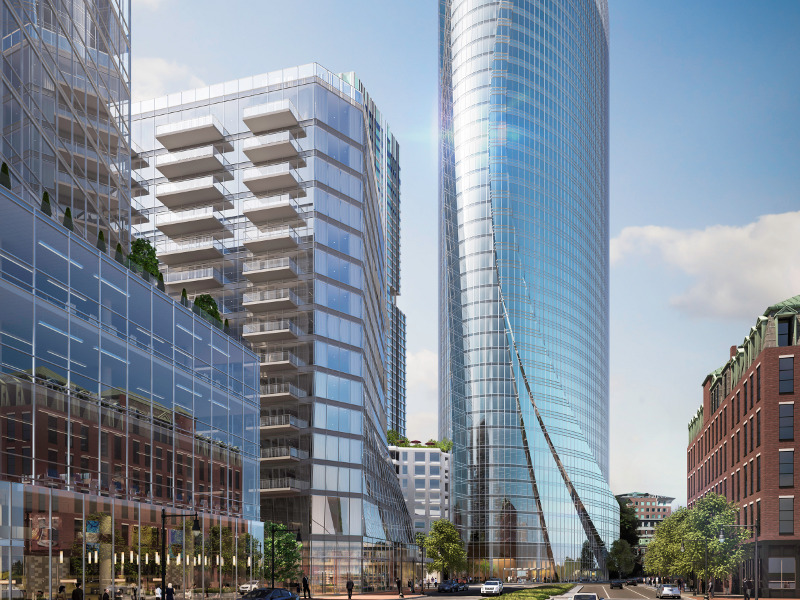 Artist's rendering of One Congress office tower in downtown Boston, US. Image: ©State Street Corporation.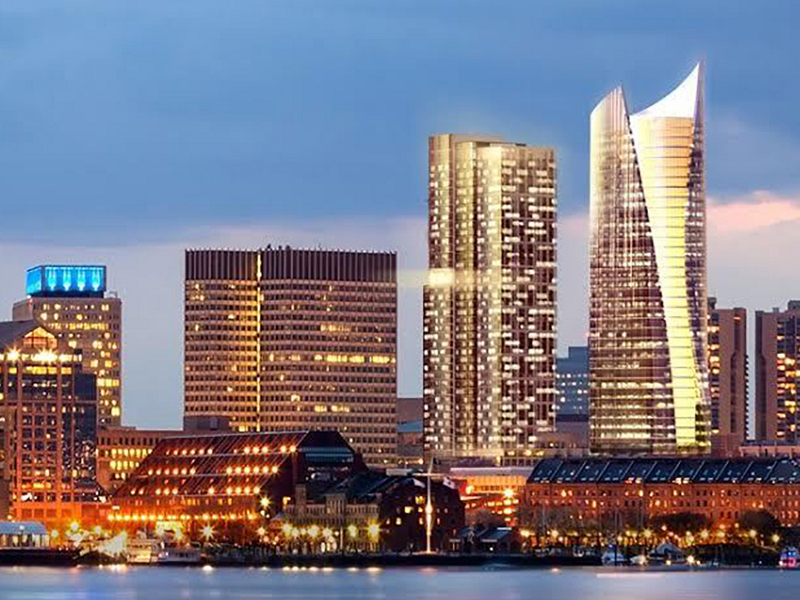 One Congress office tower is part of $1.5bn Bulfinch Crossing mixed-use redevelopment project. Image courtesy of CBT.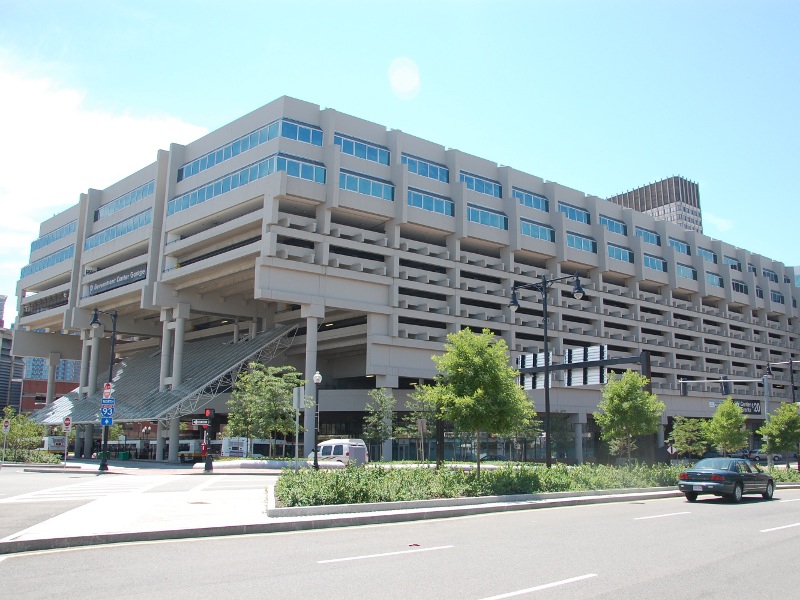 Kimpton St Honore Paris features 123 guest rooms and 26 suites with balconies and floor-to-ceiling windows.
One Congress is a 186m-tall office tower currently under construction in downtown Boston, Massachusetts, US.
It will become the tallest new office tower in the city in three decades, upon completion.
HYM Investment Group is the developer of the project while the tower is owned jointly by Carr Properties and National Real Estate Advisors.
One Congress is part of the first phase of the $1.5bn Bulfinch Crossing mixed-use redevelopment project, which will include six new towers. The project will offer a total of 1.15 million square feet of office and 82,500ft² of retail space, in addition to 800 residential and 200 hotel units.
The Boston Redevelopment Authority approved the project in January 2016. The ground-breaking ceremony of the One Congress tower was held in June 2019 while the completion is scheduled for 2022.
The project will reconnect the historic commercial and entertainment districts in Boston, as well as modernise the existing MBTA Haymarket Orange Line & Green Line Subway entrances and the MBTA Haymarket Bus Station.
One Congress office tower location
One Congress tower is situated on the 4.8-acre Bulfinch Crossing redevelopment site, which will include mixed-use spaces such as offices, retail, residential, a boutique hotel and other public amenities across 2.9 million square feet.
The tower will be built on the existing 1960s-era Government Center garage site at Bulfinch Crossing, which is close to iconic Boston neighbourhoods such as Rose Kennedy Greenway, Boston's North End, Beacon Hill, and West End.
With a Walk Score of 99 points, the tower is at a walkable distance from the Boston Public Market, North End, and the Rose Kennedy Greenway.
The tower is located near Haymarket MBTA bus station and two on-site subway lines, MBTA Green and Orange. It is located within a five-minute drive from Logan Airport.
The commuter rail hubs, North Station and South Station, are located at walking distance to the building. The location is accessible from I-93 and I-90 highways.
One Congress design details
One Congress will feature a slender, asymmetrical design formed by two flowing curved edges. The folded facade will offer unrivalled visuals and panoramic views of the Boston skyline, Financial District, Charlestown, North End, West End, Back Bay, Beacon Hill, the Charles River and the Boston Harbor, as well as the Zakim and Tobin bridges.
Coupled with a curved glass facade, the slender design will allow natural light and airflow into the building. The outer covering of the building is attached with curtain wall frame.
The building will incorporate energy-efficient features and is targeted for LEED (Leadership in Energy and Environmental Design) Gold® certification.
The building will have 43 storeys with a total floor space of 1.012 million square feet (Msf), including 1.0012Msf of class A office space and 10,800ft² of retail space.
The entrances to the lobbies will be located on New Chardon Street and Merrimac/Congress Street. The ground-level lobby will have panelled interiors walls, floor-to-ceiling glass exterior walls and wood-slatted ceilings.
The transparent lobby will feature built-in retail kiosks and curve around onto Merrimac/Congress Street, allowing passers-by to view retail kiosks inside.
A new retail space is planned to be developed at the building's ground level towards the west of the office lobby that is located at the corner of Bowker and New Chardon Streets.
Amenities at One Congress
The tower will provide world-class amenities such as on-site retail space, three-storey lobby, activated rooftop, conference centre, electric car charging stations, secure bike room, and a parking garage with bike facilities.
The fitness and wellness centre, along with food and beverage offerings, will occupy 30,000ft². The 11th floor will feature an outdoor green roof garden spread across one acre.
The building will also integrate a bicycle parking station with space for up to 850 bicycles.
Key players involved
Carr Properties and National Real Estate Advisors entered a joint venture agreement in September 2018 to own the One Congress office tower.
Pelli Clarke Pelli Architects designed the tower while Carr Properties will manage the building, upon its completion.
Boston-based financial services firm State Street Corporation signed a 15-year agreement in January 2019 to accommodate its global headquarters on 510,000ft² of space in One Congress by 2023.