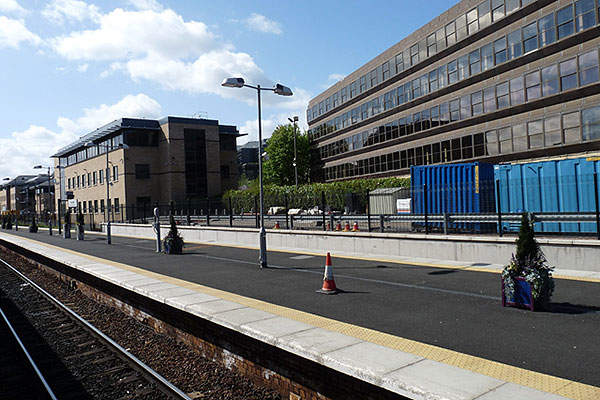 W Hotels Worldwide has debuted its W brand hotel in Russia with the opening of the W St Petersburg. W St Petersburg offers 137 guest rooms and ten suites, restaurant, bar, rooftop lounge, spa with an indoor pool, and a fitness centre. The hotel is owned by Real Estate Devel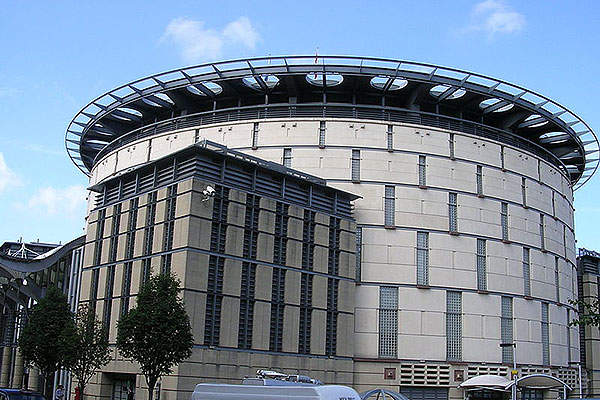 Hong Kong-based New World Hospitality took over the management of the 356-room Chancery Court Hotel, London on 11 June 2011. The property, formerly known as Renaissance London Chancery Court Hotel, is now being operated as an independent luxury hotel. Built in 1914, it off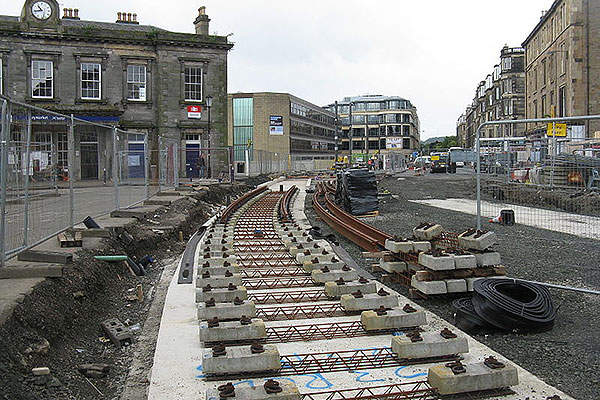 UK-based city centre hotel chain Mint is set to be sold in a deal worth £575m ($941.4m). US private equity business Blackstone, property investor London & Regional and a joint venture between Goldman Sachs' Whitehall Fund and Texas-based private equity group TPG Capital have emerge
The Edinburgh Haymarket Development Scheme in the UK involves the development of the four-acre site next to Edinburgh's Haymarket Station into a commercial hub by constructing offices, hotel, bar and restaurant amenities.
The project is being developed by Interserve and Tiger Developments, which entered a joint venture agreement in April 2013. The £200m ($335m approximately) mixed-use development is expected to generate 3,500 jobs. The planning approval for the project was granted in March 2011.
The preparatory works for the project started on the railway tunnels beneath the site in December 2013 following the grant of approval by Network Rail. Construction began with the ground-breaking ceremony held in April 2016 and the new facilities are expected to start operations starting from 2018.
The Haymarket development area
The site is situated between Haymarket Railway Station, Edinburgh International Conference Centre and the new Exhibition Centre, and is easily accessible through three roads. Accessibility was further enhanced after the new Edinburgh tram network became operational in 2014.
Haymarket will offer approximately 404,000ft² of office space spread across four individual buildings, and 60,000ft² of retail space and a 245-bed hotel spread across five individual buildings. A 320-lot underground car park with motorcycle and cycle spaces, split across two levels, will also be built.
Building the Haymarket hub
The four individual office buildings to be constructed include Haymarket 1 (173,336ft²), Haymarket 3 (48,388ft²), Haymarket 4 (91,116ft²), and Haymarket 5 (91,202ft²). Haymarket 1 and 5 will comprise eight floors each, while Haymarket 3 and 4 will feature six and seven floors respectively.
The five retail buildings include the Haymarket 1 (23,629ft²), Haymarket 2 (14,892ft²), Haymarket 3 (2,356ft²), Haymarket 4 (5,283ft²), and Haymarket 5 (10,545ft²). Haymarket 1 will spread across eight units, Haymarket 2 and 4 will be spread across one unit each, Haymarket 3 will be spread across two units and Haymarket 5 will be spread across seven units. Haymarket 2 will feature a Tesco Metro store on the ground floor and the 245-bed hotel above.
Design features of the buildings
The facade of the buildings will feature a Jura limestone and curtain walling system with full height double glazed windows. The curtain wailing system between the atrium and the upper office levels will be 1,500mm-high. The buildings will be equipped with glazed structural revolving doors, a seven-storey atrium with a reception and waiting area, CCTV, swipe control and intercom pass control, optional security gates and 24-hour accessibility.
Office areas will be 2.7m-high with a clear, raised access floor of 120mm. In place will be a building energy management system to ensure that heating/cooling and lighting systems are used as efficiently as possible. There will be four-pipe fan cooling units to provide comfort cooling and three high-speed passenger lifts catering for all floors.
Office floor loadings will offer a live load of 4KN/m2 plus 1KN/m2 for demountable partitions, raised floors, ceilings and building service. The ceilings will be no less than 2,700mm above the finished floor level (FFL).
A 65MVA supply would be made available, which will provide up to 140W/m² serving high-density operational areas and lower density front of house areas. A proposal has also been made to have a local high-voltage ring on-site with multiple substations, which would provide enough electricity without the requirement of a generator.
A sustainable business hub
The buildings will be designed and constructed to attain an excellent BREEAM rating and Energy Performance 'B' Certificate.
Sustainable materials and systems are planned to be used wherever possible, in order to comply with the BRE Green Guide to Specification. A Sedum roofing system, which will adhere to BREEAM requirements, will be used and building energy management systems (BEMS) will ensure that energy is being efficiently used.
The buildings will also implement low water use systems and the immediate access to transport facilities will cut down emissions. Central water storage facilities will be provided for water supply to all commercial buildings. The hotel and retail buildings will have metered distribution from the tanks.
Development contractors
The main architects for the project include Richard Murphy Architects and CDA Architects, while the project manager, cost consultant and service engineer for the project is Capita Symonds. ARUP has been appointed as the structural engineer.
The property advisers for the office spaces include Jones Lang LaSalle and WYM Real Estate while the property adviser for the retail and leisure spaces is Eric Young & Co. Other key players involved with the project are Colin Buchanan and Environ.
The construction works are being carried out by Interserve's construction team involving approximately 250 employees, who are either directly recruited by the company or its local sub-contractors.