It was the late 1980s when Moshe Safdie first voiced his disapproval of corporate architecture, describing it as nothing more than a 'gloomy landscape behind a glittering façade'. While enhancing many a city skyline, the interiors of most offices were homogenous and interchangeable, in turn engendering a glaring lack of affinity between employees and the space within which they worked.
Consequently, Safdie, when chosen to design the new US Institute of Peace, which opened in March 2011, devoted much of his attention to bringing in natural light and open space, moving further away from the bull pen conditions of yesteryear.
Three decades later, Duncan Wilson, associate director at Arup, echoes this standpoint, claiming that architectural firms are finally beginning to adapt their approach to office development, adopting more bespoke designs as opposed to cookie-cutter spaces.
"Architectural firms are finally beginning to adapt their approach to office development, adopting more bespoke designs."
"There are three main trends that we are experiencing," he says. "The first focuses around hyper-diversity in the workforce. There has been a real change in demographic in recent years, meaning we can no longer design one single idea of what a worker might be or do. The second is this new concept of the workplace as a fluid network that connects people in spaces, moving away from cells.
"The third is around the growing need for collaboration, creativity and innovation. This is partially an observation of the fact that people are expected to work an increasing amount and other changes in practice." Taking the lead from Google's offices, sprinkled across the globe and commonly cited as poster children in terms of a modern and efficient workspace, an increasing number of multinational companies are following suit at a considerable rate.
"We worked on the Nokia China Campus in Beijing," says Wilson. "The aim was to create an office building that was sustainable, with lots of natural light and ventilation. They also wanted to adapt to the different demographic of the workforce by having a nursery and community centre, and other shared spaces."
How well do you really know your competitors?
Access the most comprehensive Company Profiles on the market, powered by GlobalData. Save hours of research. Gain competitive edge.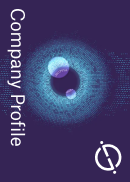 Company Profile – free sample
Thank you!
Your download email will arrive shortly
Not ready to buy yet? Download a free sample
We are confident about the unique quality of our Company Profiles. However, we want you to make the most beneficial decision for your business, so we offer a free sample that you can download by submitting the below form
By GlobalData
Collaboration and teamwork have long been buzzwords within the corporate ambit, resulting in a considerable amount of attention being paid towards open, communal spaces. According to David Partidge, joint chief executive at UK-based property development company Argent and chair of the British Council of Offices (BCO), a well-balanced office space not only promotes a collaborative spirit, but also represents an ethos for the business itself.
"There is now a need to provide plenty of spaces for people to go and have private conversations or bump into each other at a coffee point, atrium or other central area," he says. "These sorts of things are really important; and we are now seeing businesses using it as an opportunity to change the culture of how people work."
Dying throes of the cubicle
However, while both men believe the cubicle will become extinct eventually, the death knell hasn't sounded just yet. While open spaces encourage increased workflow and interaction, workers are still likely to choose the solitude of a confined space when writing a report or on other occasions when concentration is paramount. "This shift hasn't happened in every single business," says Partridge. "For instance, some legal firms still have cubicles, even if it is sometimes for a group of people working in one area."
"I think there is an interesting balance between providing multiple spaces without risking the fact that you then have to double up the amount of space required," adds Wilson. "In some ways, the cell is a bit of a halfway house – from a management perspective, it is efficient in putting bums on seats. However, while you do get privacy, it is a reasonably hideous experience."
One way to circumvent the private vs open space debate and the associated costs is to embrace technological roaming capabilities. This has seen many companies install Wi-Fi zones in various nooks and crannies.
"Many companies have incorporated more flexible working systems," says Francesca Birks, a senior consultant and facilitator at Arup's New York office. "If workers are hyper-mobile, it makes sense for them to come in, plug in and set up anywhere they wish. This enables real fluidity."
Red Bull's Amsterdam headquarters is perhaps the most recent example of this paradigm shift. Designed by Sid Lee Architecture and located in a renovated shipyard in the north of the city, it is defined by modern cubist walls, skylights and trendy communal spaces such as the 'time out' room – complete with hip graphic design and graffiti. According to lead architect and senior partner Jean Pelland, there was a conscious effort to create a vibrant and youthful space in line with Red Bull's image.
"The most important factor in designing Red Bull's headquarters was to allow the space to speak to the nature of the company – energy and extremity," he says. "We tried to work on that by creating a diversity of space, which allowed workers to experience the various natures of the company within their own working environment. This should be the starting point for all office projects."
In order to achieve this, Sid Lee adopted an approach that Pelland refers to as 'architecture of ambiguity'. Shunning predictable floor plans, the design veers towards a non-conformist style, allowing a seamless shift from private to public spaces.
Pelland adds, "The meshing of these two environments, public and private, creates the feel of an architectural piece. It's open to interpretation and was deliberately done that way."
"One way to circumvent the private vs open space debate and the associated costs is to embrace technological roaming capabilities."
Perks of the job?
An increasing number of head offices are now offering gyms, swimming pools and other leisure facilities so as to further interaction between employees away from the desk. While aware of these mutual benefits, Pelland believes it is important that the line between leisure and working environments does not become too nebulous.
"While it is a good thing that workplaces are shifting, some environments have confused the workspace with almost kindergarten-like structures," he says.
However, the overall consensus appears to be that an office should be more than bricks and mortar. Whether it be reflecting the attitudes and ethos of an organisation, or incorporating sustainability – for example, natural light as opposed to the glare of a surfeit of ceiling lights – it should instil a form of pride in employees, which in turn leads to greater productivity (for the respective business).
"There does finally appear to be an agreement that companies have their own unique culture, which is a big shift away from the cubicle," says Birks. "Management is finally taking note of the importance of bottom-up innovation and collaboration. These new spaces acknowledge the end-user and the fact that you need to cultivate a culture of constant learning if you want to be competitive."
Partridge agrees that there has been a mentality shift. "There was a perception for a long time that offices were a necessary evil of business," he says. "However, the actual cost of a workspace per annum is nothing in comparison with the cost of the person who actually uses it. Instead of that image of drudgery, companies are now seeing the workplace as an opportunity to bring together their people in a way that adds real value to the organisation."