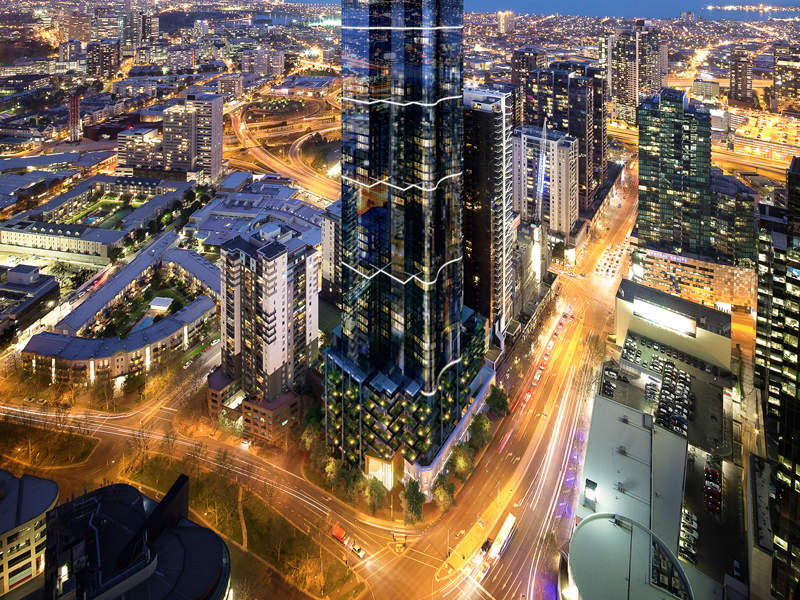 Australia 108 is a supertall residential tower being developed in Melbourne, Australia. Credit: World Class Global.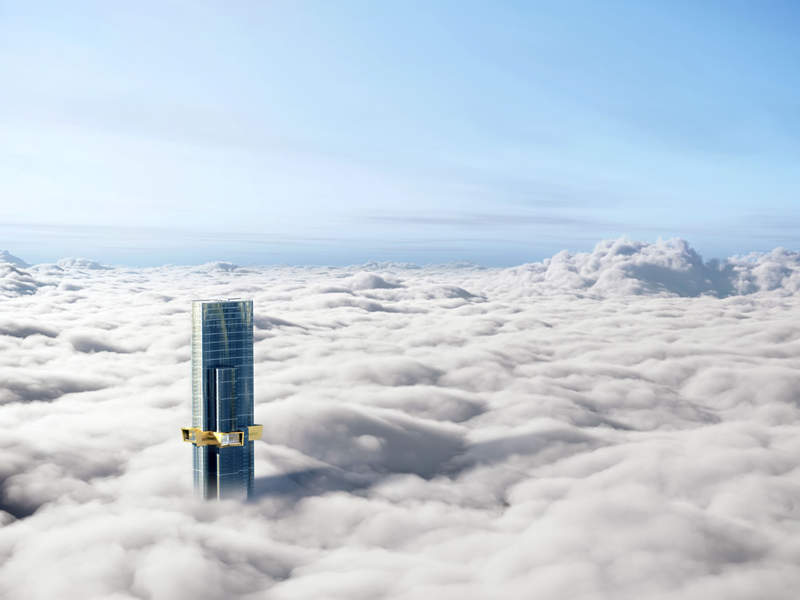 Australia 108 is being developed by World Class Land, a subsidiary of Singapore-based Aspial Corporation. Credit: Multiplex Global.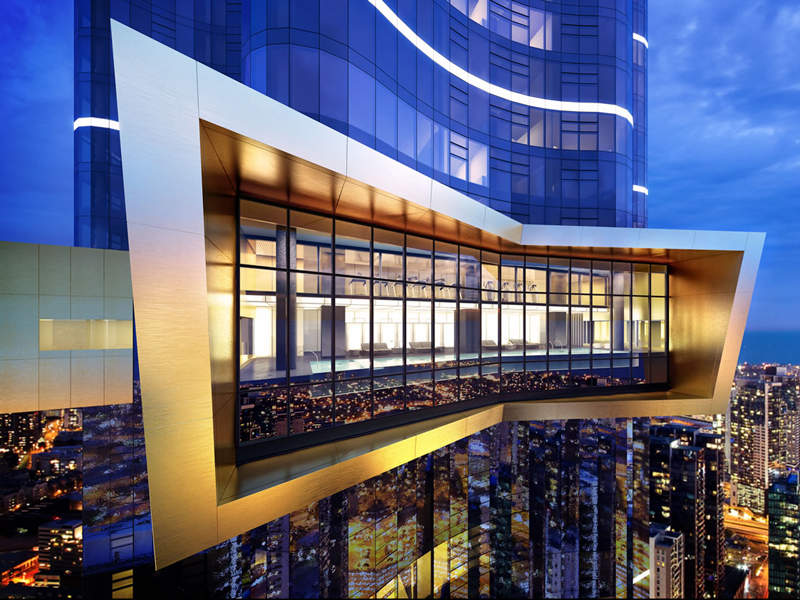 The new residential tower will feature a golden Starburst construction at 210m. Credit: Multiplex Global.
Australia 108 is a 100-storey residential tower being developed in Melbourne, Australia. The tower will be located at 70 Southbank Boulevard site on the corner of City Road and Southbank Boulevard in Southbank.
Designed by Fender Katsalidis Architects, the tower is being developed by World Class Land, a subsidiary of Aspial Corporation. It is set to be the tallest tower in Australia and in the southern hemisphere, upon completion.
Construction on the $500m project started in November 2015 and will be completed in five stages. The first stage was completed in May 2018, while the final stage will be completed in mid-2020.
Australia 108 design details
Australia 108 is a 319m star-shaped tower with two basement levels. It will have a gross floor area of 138,000m², with a total of 1,105 apartments.
The tower was initially proposed as a mixed-use building with 108 levels and an overall height of 388m. It was later amended to be a residential tower with 100 storeys, due to air-safety concerns of Essendon airport.
The tower will feature a golden Starburst construction at 210m, which will house the amenities. The Starburst design replicates the Federation Star on the Australian Flag. The tower will be clad in blue and silver/grey glass and metal cladding. Vertical gardens and trellis elements will provide screening to the car parking areas.
The one to two-bedroom apartments will be located between levels 11 and 67, while luxurious three-bedroom apartments will occupy the 72nd to 95th levels. Penthouses will be located in the 96th and 97th levels and super penthouses on the 100th level.
Australia 108 construction and materials used
The tower has a concrete core with a mega-column and mega frame as the outrigger. Floors are flat plate two-way post-tensioned plates on a ring pattern of columns and mega columns.
Foundation work was completed in nine months and included significant piling work and drilling work up to a depth of 46m. Thick core walls measuring 1,950mm in breadth were constructed to strengthen the structure. Liquid column damping will be done on the 97th level for acceleration control and lateral stability.
Construction of the tower is being undertaken in five stages. The first stage was completed in May 2018 and included the construction of levels up to 40 housing 491 apartments. The second and the third stages are expected to be completed in mid-2019, reaching up to level 56 and 66 respectively, housing 252 and 162 apartments respectively.
The fourth and the fifth stage of the construction will be completed in 2020. In the fourth stage, which includes 120 apartments, the tower will reach up to level 86. The final stage will include 80 apartments and will complete the construction of the tower to the 100th level.
An estimated 2,500t of glass spanning 47,000m² will be used to build the tower's innovative glass facade. The initial facade panels weighing between 200kg and 300kg and measuring approximately 4.5m² each were lifted into place in July 2017.
The residents moving into the flat will remain insulated from the ongoing construction work by a buffer zone and other innovative technologies such as temporary jumping lift motor rooms, hoists and cranes.
Amenities at Australia 108
The building will have world-class residential amenities on three levels. The two-storey golden Starburst construction at levels 70 and 71 will be a dedicated amenity zone for the tower. It will also include amenities such as a lounge area, two infinity pools, a gym area, private dining rooms, and a sky garden.
The Starburst will also include a Star Club, which will provide 360° views of Melbourne CBD, the bay, and the surrounding parks and gardens. The building will also include a Lap pool, dining area and steam room at level 11 and chef's kitchen and function area at level 99.
The tower will also house theatrettes, spas, extensive barbeque terrace and two levels of car parking, as well as 13 elevators.
Contractors involved
Brookfield Multiplex was appointed as the main contractor for the project in September 2015.
Kone procured an order to supply 13 elevators to the Australia 108 in March 2016, while Postenco is providing post-tensioning and construction services.
Australian electrical construction company Appselec won a $25.5m contract for the electrical works, while Robert Bird Group is providing engineering services.
Carr Design Group and Hirsch Bedner Associates are undertaking interior designing for the project. The facade development consultants are Aurecon and Altitude Facade Access Consulting.
WT Partnership is responsible for estimation, cost planning and construction cost management, while Bosco Jonson, a Veris firm, is providing surveying services. Allfasteners are providing fastening solutions, while NDYlight will work on the interior lighting of the project.
Ellis Air will provide ventilation and air-conditioning services, while Firesafe Group is designing the fire safety systems. Total Fitouts Central Victoria furnished the luxurious Display Suite in Australia 108's Sky Rise Residences.
Suppliers involved in the project are Rapidcrete, Studco Australia, Altro Building Systems, George Fethers & Co, and Novas.