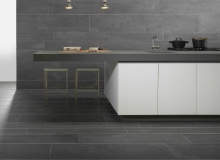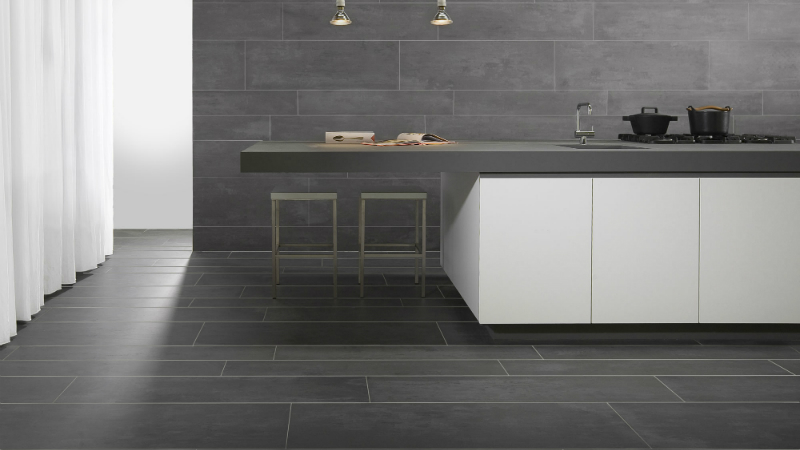 Ultragres Terra Maestricht is a top-of-the-range tile from the Mosa collection. A specially developed technique means that every tile is unique, creating a truly natural effect. The very strict size of tolerance of this unglazed floor tile enables a very small joint width of 2mm.
The tile is beautifully smooth, extremely hard, totally wear-resistant, frost-proof and very easy to clean. Ultragres Terra Maestricht will remain beautiful in heavy traffic applications for many years, indoors and outdoors. Terra Maestricht is available in a plain version and a slip-resistant relief version (RL).
The integral, modular tile programme Terra Maestricht is fully geared to the requirements that architects set for tiles. Extremely comprehensive in terms of size, colour, surface finish and accessories, Terra Maestricht is even available with light-emitting diodes (LED). The tiles are suitable for walls, floors and façades, inside and out.
Terra Maestricht tiles are made of pure porcelain, which means they are rock-hard, scratch resistant, durable and frost-proof. In other words, they are made to last. The entire programme carries the Cradle to Cradle® Silver certificate.
Terra Maestricht is available in a wide range of colours and shades, from cool to warm. The unique, natural colour gradations of Terra Maestricht are the result of Mosa's unique technological pigment process, with one colour more pronounced than the other.
Terra Maestricht is available from XXS (mosaics) to XXL, in square, rectangular or plank formats. Tiles are also provided in many different sizes for walls, floors and façades. They can be laid in endless combinations with minimal grouting. Its appearance and versatility have made Terra Maestricht an instant classic that gives every space a timeless yet industrial air.
Different sizes, colours and tile patterns can accentuate the aesthetic qualities of every space. The Mosa Design Team has developed various tile patterns that do justice to the possibilities afforded by this collection. The interplay of lines between tile and joint results in intriguing surfaces. The variations are numerous and provide a fresh vision on walls and floors.
Terra Maestricht tiles are very even and rectified, which makes them extremely dimensionally stable, requiring minimal grouting. The powder-like matte finish of these unglazed tiles is both extremely attractive and timelessly contemporary. All of these characteristics make Terra Maestricht an innovative tile concept for today's architect.