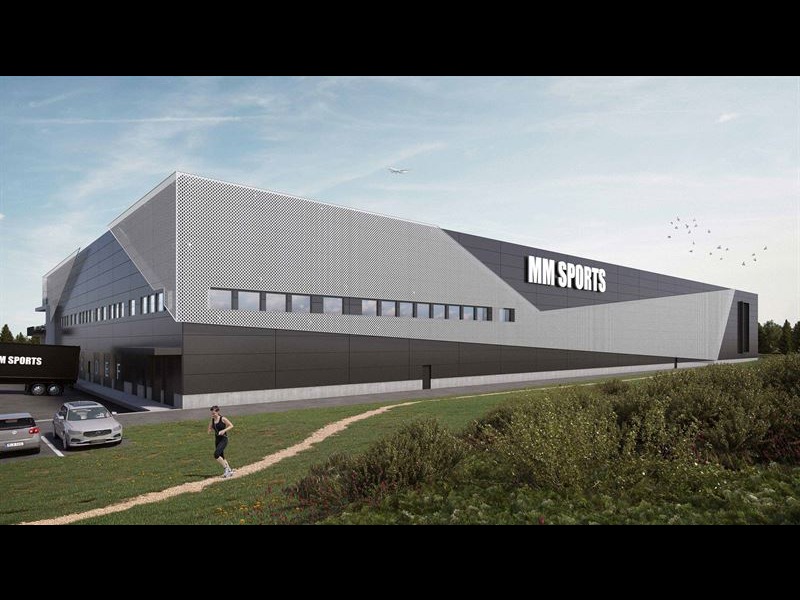 BRA Bygg, the Swedish subsidiary of Scandinavian construction contractor Veidekke, has been contracted by logistics property company Catena to construct two new logistics buildings with a total area of over 50,000m2 at Landvetter by Gothenburg.
The two contracts have a total value of up to SEK500m ($48.8m).
Of the two projects, the largest is a collaborative design and build contract, which is worth around SEK400m ($38.6m), with construction commencing in Q1 2023 and completion slated for summer 2024.
This project will consist of a total of 42,250m2 of refrigeration and freezer warehouse and office area.
Catena has leased these facilities to Menigo Foodservice, a distributor of food to commercial kitchens, restaurants and schools.
Catena regional manager Gothenburg Jonas Arvidsson said: "We are experiencing great demand in this region, which is a hub for vital transport routes and has access to unique logistics and transport expertise.
"Through thoughtful development and management of the new buildings, we can help build a logistics network that is more sustainable in the long term, and meets the requirements of new trade and consumption patterns as well as for modern and attractive workplaces."
BRA Bygg department head Ander Nolander said: "Our involvement in the construction of Logistikpostition Landvetter is very rewarding, and we look forward to collaborating with Catena and contributing to the development of the area. Menigo is an important starting point for the logistics industry cluster, and we also welcome the project's strong sustainability profile."
The second project is a design and build contract, carrying a value of SEK99m ($9.56m).
The construction of this project will start in March 2023, with its completion slated for spring 2024.
This project involves construction of around 9 000m2 of warehouse, office and exhibition area for the tenant MM Sports, a supplier of sports nutrition in the Nordic region.
Both buildings are a part of Logistikposition Landvetter, a logistics hub in Sweden.
This hub has proximity to both airport and harbour and is suitable for transshipment of goods to Gothenburg as well as in the Nordic region.
BRA is also serving as the main contractor for the site's groundwork and civil engineering.
The company will include the value of this contract in Q4 2022.
Last month, Veidekke received a contract from Asker municipality in Norway to build a work centre and sheltered housing at Nedre Sem Farm.