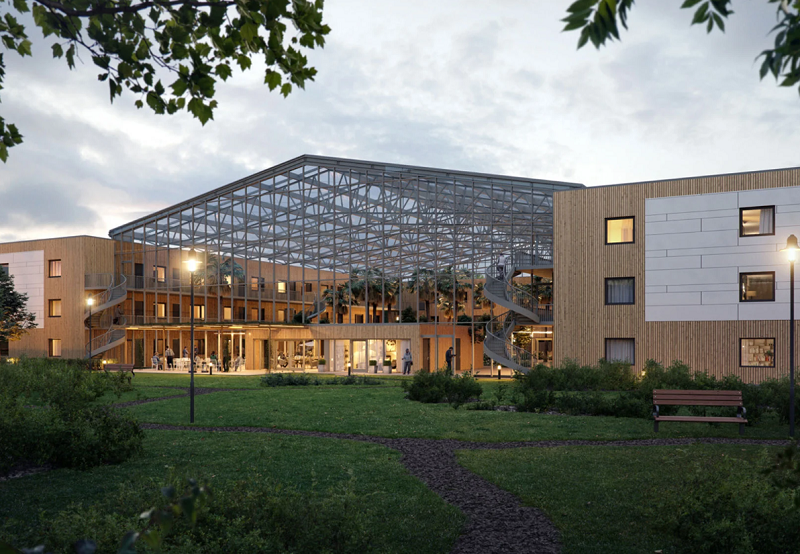 Scandinavian construction company Veidekke has secured a contract from Bovieran AS and co-owner Skien Boligbyggelag to build homes at Falkum in Skien, Norway.
The design-build contract is worth NOK163m ($159m).
It will see Veidekke constructing 51 flats with underground parking and a large communal, heated conservatory.
The location of Bovieran Falkum in Skien will be in a rural area close to Lundedalen.
The apartments will be between 54m² and 84m² in size, with residents having access to multiple amenities such as lounges, a workshop, locker rooms for sporting goods, and spaces for hosting events with a kitchen.
In addition, the complex will have a 1,400m² conservatory with trees and flowerbeds.
According to Veidekke, the target demographic for Bovieran's flat projects is a mature one (50+) with a specific social profile.
Since being launched in 2009, more than 30 similar projects have been constructed in Sweden.
With Bovieran, Veidekke has a national framework agreement for constructing similar projects in Norway.
In addition to Skien, similar construction projects are planned in Kristiansand, Hnefoss, and Kongsvinger.
Veidekke Building Construction district manager Lars Hjertås said: "We are grateful for the commission and very pleased that we have arrived at solutions that all parties are satisfied with in a demanding market. The earliest flat buyers have had to accept some adjustments in order for the project to be realised. We are grateful for their goodwill and that so many have stood by their purchase."
Construction work will begin shortly, with completion expected in 24 months.
Last month, Veidekke won a contract from Wihlborgs Fastigheter to build a mobility hub in Malmö, Sweden.