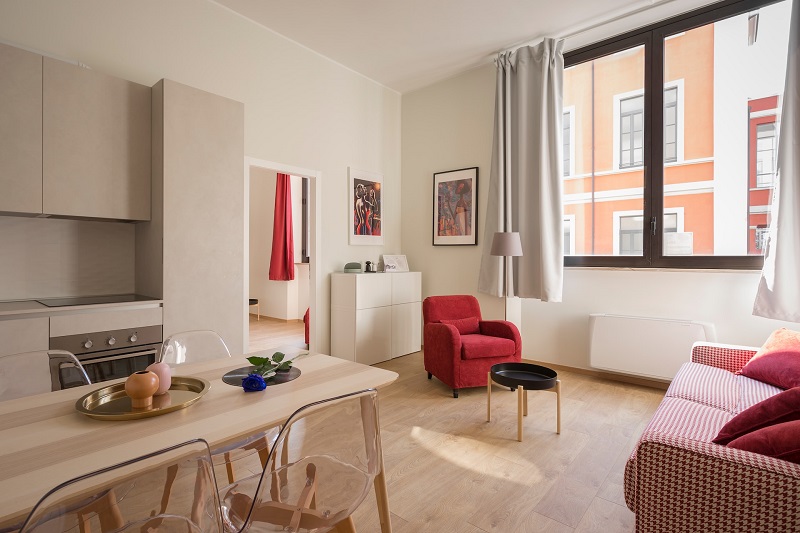 Nordic builder Peab has received a contract to construct close to 400 apartments in the project Ekebäckshöjd in Högsbohöjd, Sweden.
It will build the apartments for Stena Fastigheter Göteborg.
The contract is valued at SEK565m ($54.07m)
Peab will commence construction soon in Högsbohöjd, which is slightly southwest of downtown Gothenburg.
This contract is in the third stage of the project Ekebäckshöjd.
Peab is commissioned to construct five buildings with a total of 397 apartments, of which 241 will be allocated for rent while the remaining will be tenant-owned.
The project is claimed to come with a clear environmental profile that features concrete elements manufactured with ECO-Betong (ECO-Concrete).
Furthermore, the buildings are planned to be certified according to the Swan ecolabel.
The builder will also reuse material in certain areas, with the facades made of reused bricks.
Peab region manager Liselott Bergkvist said: "It's an honour to continue developing Gothenburg together with Stena Fastigheter. We look forward to working together and contributing to more homes in Högsbohöjd. We particularly welcome building with such a distinct sustainable profile. Peab has both the capacity and experience to carry out these kinds of projects."
This project is a turnkey contract and will be registered by Peab in Q4 2022.
Construction of the project will commence this year, with its completion slated for the spring of 2026.
Last week, the Nordic community builder was contracted by the Swedish Transport Administration to redevelop Highway 27.
As part of the SEK354m ($33.6m) contract, Peab has been tasked to rebuild the existing road between Backaryd and Hallabro.