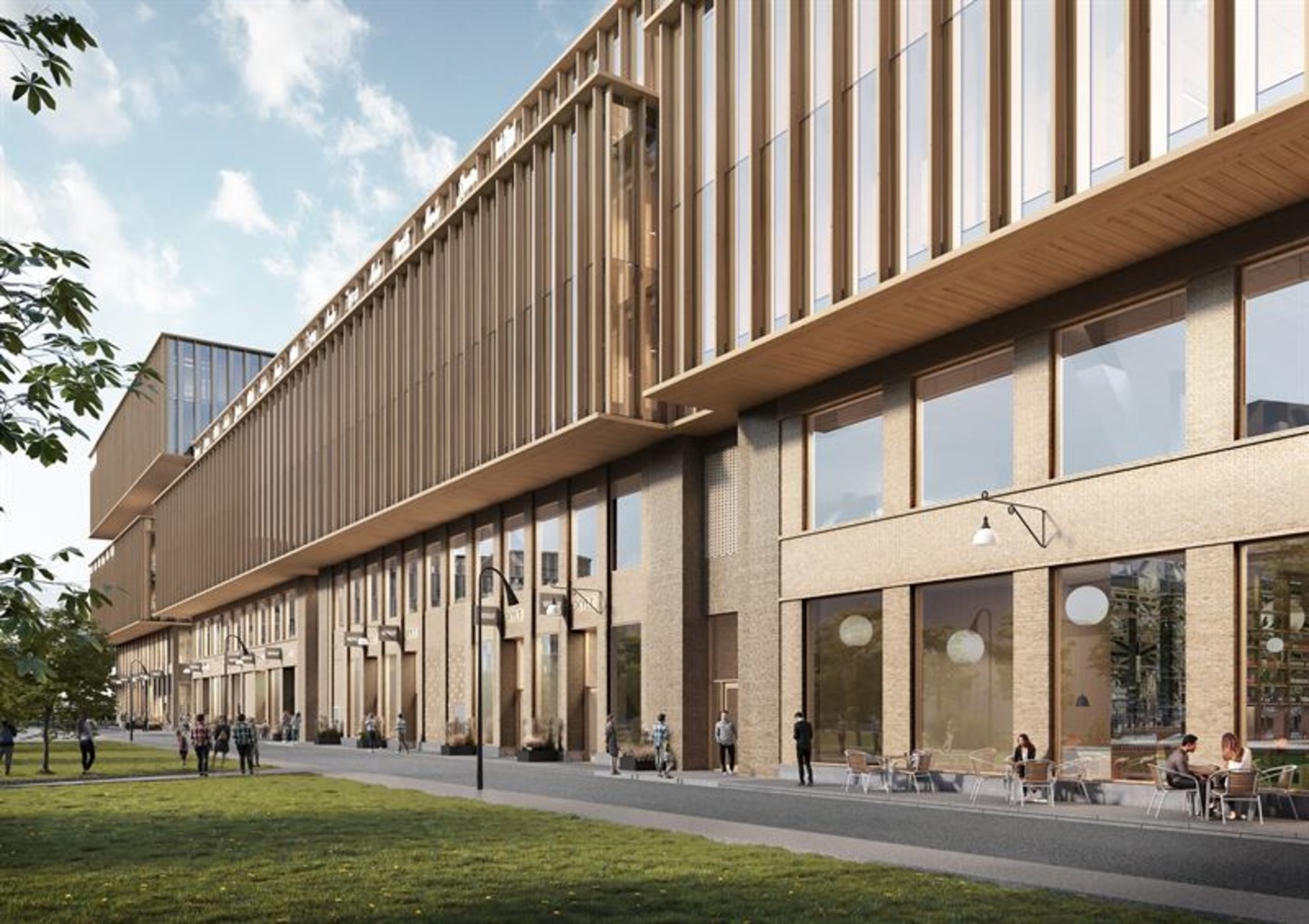 Nordic construction company NCC and Sweden-based real estate company Jernhusen have entered a joint venture (JV) to develop Park Central in Gothenburg, Sweden.
Establishing the JV company marks a significant step towards developing a new building that is expected to become a landmark in Gothenburg.
This will be the first building developed in the new urban space around the Gothenburg Central Station.
NCC and Jernhusen own a 50% stake in this JV company, which owns the property.
Construction of Park Central is slated to begin in early 2024, with anticipated occupancy in 2027.
Jernhusen will re-acquire the 50% stake in the JV it does not own once the property is completely developed.
Being developed by NCC Property Development and Jernhusen, Park Central is being constructed by NCC Building Sweden.
NCC Property Development head Joachim Holmberg said: "This project with Jernhusen has been in the planning for some time, and we are delighted that the joint venture company is now in place. With its unbeatable location, Park Central will be an integral part of the hub in Gothenburg inner city that NCC is jointly developing."
The building will feature office premises and a station entrance designed by the architectural firm Krook & Tjäder.
The office space will have a central location, with large connecting space on each floor, a roof garden for tenants, and offer a wide range of services on the station level.
The building will seek an excellent level from the BREEAM environmental performance standard.
Jernhusen CEO Kerstin Gillsbro said: "We look forward to continuing this journey together with NCC. The formation of the company for Park Central marks the start of work to improve the interconnection between the city and infrastructure for major flows of travellers in Gothenburg city centre.
"Park Central is the first building to be developed as part of the city district that will emerge around Gothenburg Central Station in one of our most extensive urban development projects."
Built above the West Link, the building will connect with the West Link's Centralen station.
NCC has been working on the West Link project since 2018 on behalf of the Swedish Transport Administration.
The Gothenburg planning authority granted a building permit in December 2022.
The construction contract, announced in January 2023, was awarded to NCC Building Sweden, who booked the order value in Q4 2022.
NCC Building Sweden head Henrik Landelius said: "Park Central will be constructed on a small site in a central location and also be connected with the enormous West Link infrastructure project that is ongoing underground.
"This project will require us to utilise the full breadth of our expertise, and we are proud to have been entrusted with the task of realising a key landmark and central meeting place in Gothenburg."