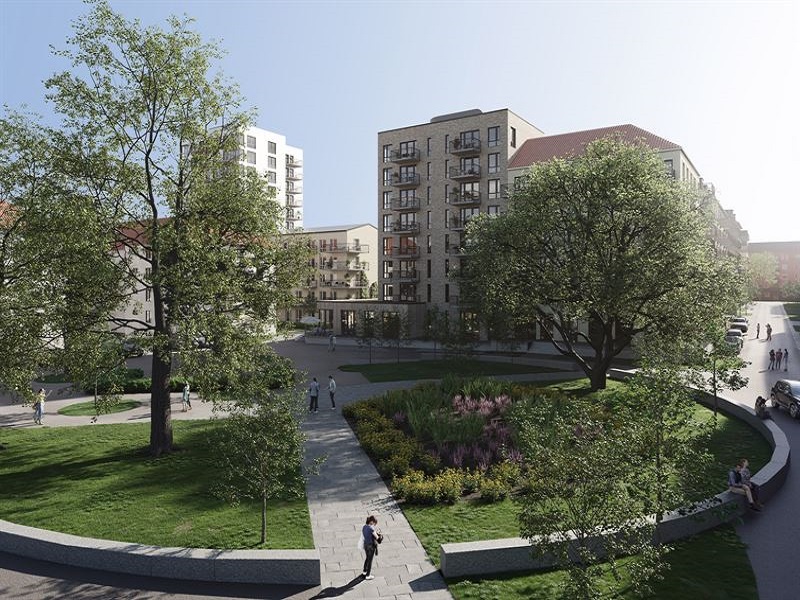 AB Kristianstadsbyggen has awarded a contract to a Swedish multinational construction company to build six multi-family buildings in Kristianstad, Sweden.
Skanska will be responsible for building 137 apartments and three premises in Östermalms Park.
This contract is valued at about SEK380m ($36.58m) and will be included by Skanska in Q1 2023.
This development project is the second stage of a strategic partnership between the two entities to transform the old hospital area into a new district with housing facilities and a park.
The project will place great importance on the sustainability aspect.
Construction of the new houses will see a lot of material from earlier demolition being reused, such as brick for facades and granite for the outdoor environment.
The project will also feature an investment in solar cells.
The new houses will be built between five and eight storeys with a gross area of more than 14,000m².
The Swedish construction company will also be responsible for preparing the streets and parks in the area.
Construction is intended to commence in Q2 2023, with completion slated for Q1 2027.
In December 2022, Skanska secured a contract from Akademiska Hus to construct new premises for the Faculty of Arts at the University of Gothenburg, Sweden.
Under this contract, Skanska will be responsible for the new construction and remodelling of an existing house.
This contract is worth around SEK1.2bn ($120m).
Construction is slated to commence this month, with its completion in stages from 2025 to 2027.