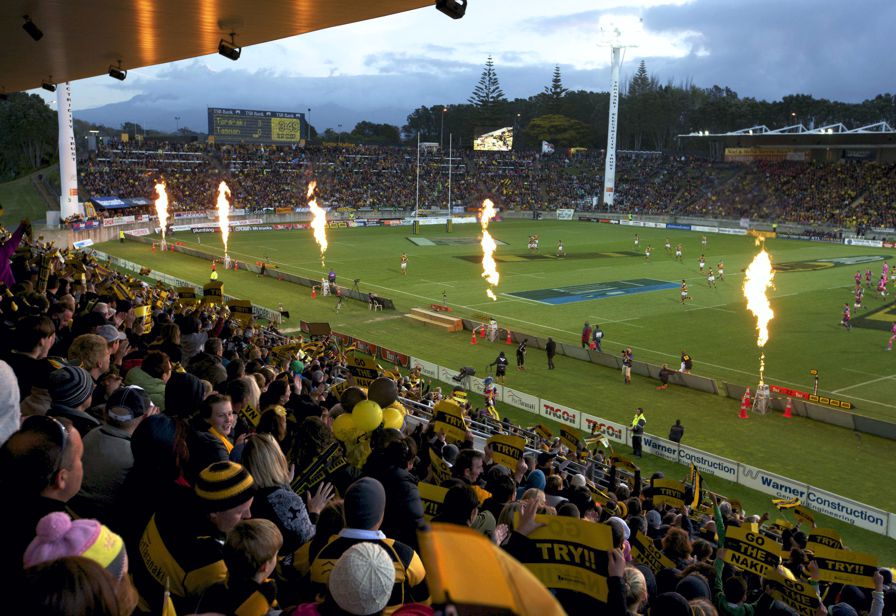 The Taranaki Regional Council of New Zealand approved a $50m budget to repair and upgrade Yarrow Stadium.
The outer-field updates are currently pending further discussions with the wider sporting community.
The stadium has been in limited use after its two main stands were considered earthquake-prone in 2017 and 2018.
---
UK-based construction firm Mace broke ground on Rosalind Franklin Institute's new £40m ($51m) hub building on the Harwell Science and Technology Campus in the UK.
The building is constructed to test the limits of specialist technologies such as mass spectrometry and electron microscopy.
The building's ground floor is designed to house sensitive scientific instruments and will be separated from the rest of the building to shield it from vibration impact.
---
CapitaLand unveiled the design of One Pearl Bank, a residential development in Singapore's prime Outram-Chinatown district.
The development to be built atop the Pearl's Hill will feature 774 apartments consisting of penthouses and studio apartments, with sizes ranging from 430ft² and 2,800ft².
It will feature two curving 39-storey buildings that will be linked by sky bridges at the roof.
---
A joint venture (JV) led by infrastructure firm AECOM with Hill International secured a $107.4m contract from the New York City Department of Design and Construction (DDC) to develop four new correctional facilities.
The new facilities will be constructed in Manhattan, Brooklyn, Queens and the Bronx. These facilities are expected to allow the closure of the Rikers Island Correctional Facility.
As part of the contract, AECOM-Hill will work as programme management consultants directly with DDC to determine the procurement and develop plans.
---
Global real estate firm Hines selected architecture studio Pickard Chilton for an urban development project at Plieninger Straße 140 in Stuttgart, Germany.
Dubbed 'Die Fuge' (The Seam), the project will involve mixed development of open office space and public space on 125,000m² of gross floor area.
The selection follows Pickard Chilton's participation in an international competition. The firm has now been tasked to master plan and design the development.
---
US-based technology company Yext unveiled The Yext Building, its new 142,500ft² global headquarters on Manhattan's West Side in New York City.
The nine-floor building at 61 Ninth Avenue in Chelsea has been designed by architect Rafael Viñoly and features high ceilings and private terraces on every floor, as well as a rooftop park overlooking the Hudson River.
It includes 13,600ft² of outdoor space, bicycle storage and shower facilities, rainwater management for cooling and irrigation, and energy-efficiency technology.