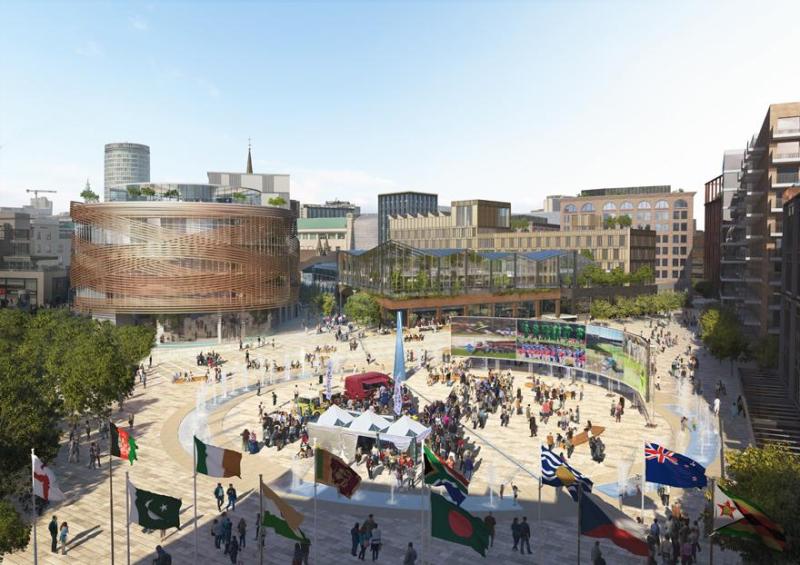 Infrastructure development company Lendlease was selected as a partner for the £1.5bn ($2.7bn) Birmingham Smithfield site redevelopment project in the UK.
The company will form a contractual joint venture (JV) with the Birmingham City Council to deliver the project.
The City Council chose Lendlease following an OJEU competitive dialogue procurement process.
---
Netherlands-based architecture firm MVRDV received a contract to design a mixed-use complex that will redevelop a post-industrial site in Kiel, Germany.
The 65,000m² mixed-use complex will be based on a flexible design system instead of a fixed and unchangeable plan. This will allow the project design to adapt to the future needs of the community as its development progresses.
Under the proposal, labelled 'KoolKiel', the complex will house a hotel, offices, residences, commercial space, and event space.
---
Swiss architectural firm Herzog & de Meuron unveiled the final designs for the Vancouver Art Gallery's building in British Columbia, Canada.
The 300,000ft² building has been designed to serve the gallery's expanding collection.
The Vancouver Art Gallery is situated at Larwill Park, unifying the crossroads of Downtown, Yaletown, Gastown, east Vancouver and Chinatown.
---
Marylebone Cricket Club (MCC) received approval from the Westminster City Council to build two new stands at the Lord's cricket stadium in London, UK.
The two new three-tier stands are set to replace the existing Compton and Edrich stands named after former English batsmen Denis Compton and Bill Edrich.
The new stands will increase the stadium's seating capacity by 2,500 to take the overall capacity to 31,000.
---
Infrastructure group Balfour Beatty's Far East joint venture (JV), Gammon Construction, secured an HK$2.9bn ($369.7m) contract from Gold Topmont to build a luxury residential project in the Homantin area, Kowloon, Hong Kong.
As part of the project, the company will construct six residential towers, a clubhouse, outdoor swimming pool, and a two-level basement with parking areas.
Gammon is planning to deploy several technologies, including 3D scanning for data collection, which will ensure an accurate and swift survey process.
---
Belgium-based BESIX Group subsidiary Belhasa Six Construct won a contract to build the Uptown Tower, the first super-tall tower in the Uptown Dubai District being developed by Dubai Multi Commodities Centre DMCC.
The 339m-high, 78-storey Uptown Tower will offer stunning views of Dubai's waterfront and iconic skyline.
Designed by Adrian Smith + Gordon Gill Architecture, the skyscraper imitates the brilliance of diamonds through its faceted glass façade, which brightens the interior spaces with natural light.