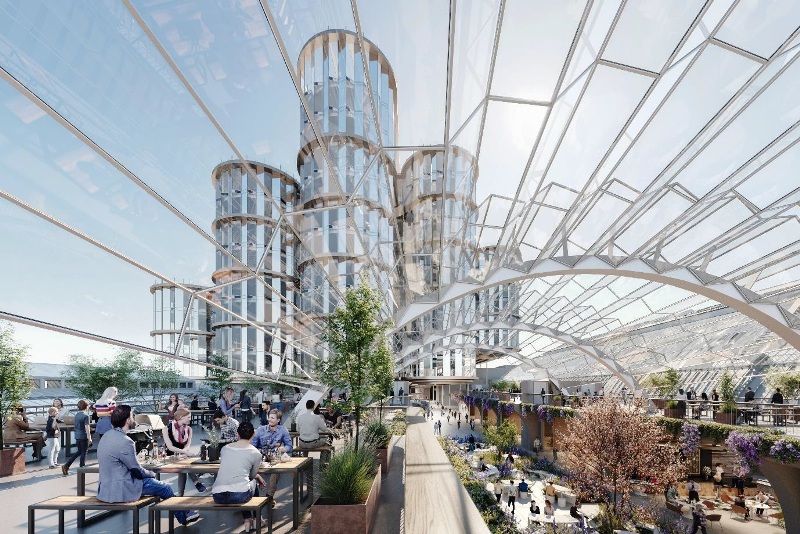 The £1bn Olympia London redevelopment project in the UK was approved by the Hammersmith & Fulham Council.
According to the plans submitted by Olympia London's owners YOO Capital and Deutsche Finance International, the exhibition centre will be redeveloped into a cultural hub that will be a new home to arts, entertainment, events and creative business activities.
Post-development, the 14-acre site will comprise hotels and restaurants, performance venues and office areas.
---
Hankey Investment Company and Jamison Properties announced that construction has started on the new $300m high-rise residential tower in Koreatown, Los Angeles, US.
The 25-storey tower will rise at the corner of 2900 Wilshire Boulevard and Hoover Street, east of the recently completed 3033 Wilshire apartment tower.
The project was designed by Large Architecture and Dianna Wong Architecture + Interior Design.
---
Mace started construction work on the UK's London School of Economics and Political Science's (LSE) Marshall Building.
The redevelopment project at LSE serves as the latest addition to the central London campus.
LSE initially appointed McGee Demolition to demolish the existing structure at 44 Lincoln's Inn Fields, which was previously the headquarters of Cancer Research UK.
---
The UK's University of Birmingham signed an agreement with Tecom Group to build the second phase of its campus in Dubai International Academic City (DIAC).
As part of the agreement, Tecom will build a new purpose-built 50,000m² campus.
The facilities designed by Hopkins Architects will be located opposite the city's first custom-designed student housing community and provide an academic home for up to 2,900 students.
---
Denmark-based 3XN and landscape architect Latz+Planner won the competition to design the new sports arena in Olympiapark, Munich, Germany.
The sports arena will have up to 11,500 seats and serve as the future home of German ice hockey champions Munich Red Bulls and basketball champions FC Bayern Munich.
As part of the project, three additional canopied ice rinks will be constructed adjacent to the sports arena as training facilities and for recreational use.
---
Foster + Partners unveiled designs for the new Goldsun Group headquarters in Taipei, Taiwan, following an urban design approval.
The Goldsun Group project forms part of the Nangang urban regeneration project and seeks to replace the existing factory with a new mid-rise building to introduce a new mixed-use typology to the area.
The building will establish new connections with the surrounding community.