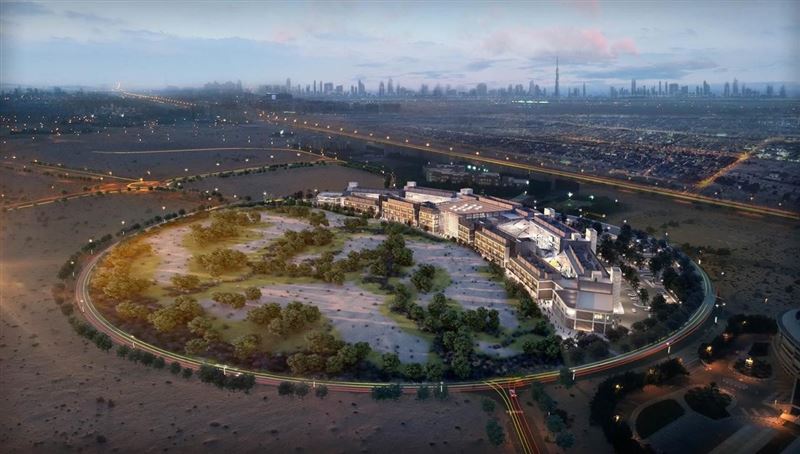 The UK's University of Birmingham has signed an agreement with Tecom Group to build the second phase of its campus in Dubai International Academic City (DIAC).
As part of the agreement, Tecom will build a new purpose-built 50,000m² campus.
The facilities designed by Hopkins Architects will be located opposite the city's first custom-designed student housing community and provide an academic home for up to 2,900 students.
University of Birmingham principal and vice-chancellor Professor David Eastwood said: "This innovative and iconic facility has been designed to echo our beautiful and historic Edgbaston campus, whilst providing a flexible, modern setting for our students in Dubai to obtain maximum benefit from our teaching and research expertise."
"We are committed to supporting our academic partners and collaborating with top academic institutions in order to fulfil global demand for quality international higher education."
The campus to be built by Tecom has been designed to encourage collaboration across all academic disciplines and will feature flexible learning spaces and formal teaching spaces.
It will also feature a student 'hub', sheltered courtyards and social spaces, a 300-seat lecture theatre, a similarly sized auditorium, three laboratories to accommodate 200 students, and seminar and tutorial rooms.
DIAC and Dubai Knowledge Park managing director Mohammad Abdullah said: "The bespoke campus, which is set to be complete in 2021, is a testament to the innovative ecosystem that is needed to meet the demands of the rapidly changing international student landscape.
"As our vibrant community continues to expand, we are committed to supporting our academic partners and collaborating with top academic institutions in order to fulfil global demand for quality international higher education."