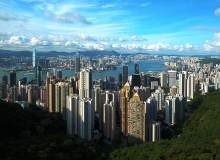 By the end of 2015, the long and troubled story of Glasgow's Red Road housing estate will finally come to end. Two of the eight Brutalist high-rise blocks that comprise the now-condemned development have already been demolished, and the remaining six blocks are set to follow suit by year's end.
In Glasgow and beyond, Red Road has become an emblem of the failure of many of the high-rise social housing projects built after the Second World War. High-rise estates were originally built as a cutting-edge solution to countries' urgent post-war housing needs, but often fell rapidly into disrepair, doomed by poor maintenance crime and concentrated poverty.
"At first it was great," former Red Road resident John Hood told the Guardian in August. "But over time there were people with drug and alcohol problems moving in. The buildings started to fall into disrepair. If they'd been taken care of, then they could still be very good flats. But even though people made a lot of promises, when it came to actually doing anything the money was always too tight."
Similar issues have been seen in America's rent-controlled 'projects' and buildings in some of France's most deprived banlieues. At their worst, these developments seemed to engender a kind of societal disconnect that robbed neighbourhoods of any sense of community, a concept of local alienation that was taken to its nightmarish extreme in J.G. Ballard's surreal 1975 novel High Rise.
Residential towers: the face of 21st century urban luxury
Given the troubled history of high-rise urban housing projects, it would be reasonable to assume that by now many modern cities would have dismissed high-rise living as a failed 20th century experiment. However, a glance at modern metropolises such as New York, London and Beijing is all it takes to convince even a casual viewer that high-rise developments are alive and well in the 21st century.
How well do you
really

know your competitors?

Access the most comprehensive Company Profiles on the market, powered by GlobalData. Save hours of research. Gain competitive edge.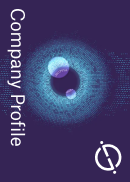 Company Profile – free sample
Thank you!
Your download email will arrive shortly
Not ready to buy yet? Download a free sample
We are confident about the unique quality of our Company Profiles. However, we want you to make the most beneficial decision for your business, so we offer a free sample that you can download by submitting the below form
By GlobalData
But in the interim, the face of high-rise living has changed beyond recognition. Inner-city tower blocks were once considered a monolith to entrenched poverty and communities in distress, but the majority of today's residential tower blocks are a complete departure from the 20th century high-rise paradigm, both in aesthetics and social connotation. Luxury is the new watchword for residential towers, with deluxe steel and glass skyscrapers attracting affluent locals and, increasingly, an international market of ultra-rich property investors and globetrotters.
---
---
China's rapidly urbanising population has created a construction boom, with large-scale mixed-use schemes proving popular.
---
For cities looking to increase their footprint on the international stage, the prestige afforded by these gleaming towers is making them increasingly ubiquitous, with internationally renowned architects providing the benefit of their personal brand as well as their design visions.
"Politicians and developers [are] seeking to position their metropolis or their project in the global economy by hiring a famous architect who has attracted attention to another city," Prince's Foundation special advisor Hank Dittmar told Building Design. "The result is a succession of cities becoming architectural trophy rooms with every city collecting its own Hadid, Nouvel, Eisenmann or Rogers."
Profit at the pinnacle
Perhaps as a result of this international competition for iconic new towers, the current trend at the top end of the market is pushing these prestigious buildings to new heights. One57, the first of the new crop of deluxe New York super-towers to be completed and occupied, stands at 90 storeys and more than 1,000ft tall, making it the tallest residential building than the city for a matter of months before the topping-out in October 2014 of 432 Park Avenue, which, at nearly 1,400ft, is 150ft taller than the Empire State Building.
432 Park Avenue, in turn, is set to fall under the shadow of the mixed-use Central Park Tower just a few blocks away, which upon estimated completion in 2019 will become the second tallest building of any kind in the US, just a foot shorter than One World Trade Center at 1,775ft.
"For developers, it makes more financial sense to build a bigger project," Berggruen Residential CEO Yigal Zemah told Forbes in 2013. "Land is very scarce and to increase profit the only way is to go up."
"For developers, it makes more financial sense to build a bigger project."
Indeed, while the process of approving and building these residential behemoths is long and massively expensive, the financial rewards upon completion appear to be more than enough to incentivise the market. One57 broke New York's record for the most expensive single property purchase when its penthouse apartment – spread across the tower's 80th and 90th floors – was sold in early 2015 to an unnamed buyer for more than $100m.
As it stands, the property market in many large cities is meeting the perceived demand for residential towers with great enthusiasm. In London, a city previously renowned for the relatively low profile of its skyline, high property prices and a stable investment environment have combined to spawn a raft of high-rise residential projects. As of April 2015, the UK capital is hosting more than 260 building projects of at least 20 storeys, with 70 under construction, 117 with planning permission secured and 76 awaiting planning decisions. All but eight of these projects are primarily residential.
Density and diversity: high-rise vs. low-rise
It's clear that the free market is in the midst of a love affair with residential towers – in the world's premier cities, at least – but is the trend a good thing for cities? The verdict is mixed. High-rise champions argue that tall developments provide the kind of high-density accommodation that is desperately needed in crowded inner-city locations. They also claim that towers can create a unique atmosphere and facilitate distinctive public spaces at ground level.
"The opportunity to build tall, as with the Leadenhall Building, brings with it the possibility to create grand, 21st century public spaces that could not be achieved with low-rise developments, in the financial context of the City of London," Graham Stirk of Rogers Stirk Harbour + Partners told the Evening Standard's Homes & Property magazine in March.
But as Stirk notes, context is important. As large towers continue to spread from their original central business district locations to other, less tower-friendly city districts, they are increasingly becoming a bone of contention for local residents. In the London borough of Tower Hamlets, just outside the City of London, local activists led by the More Light, More Power campaign have twice objected to new residential towers at Bishopsgate Goodsyard, despite the Hammerson-Ballymore joint venture revising its plans to reduce the size of the development's two tallest towers.
"The revised scheme does not adequately address the appalling effect of looming towers being imposed on a thriving low-rise community of businesses and residents," said campaign spokesman David Donoghue.
---
---
The vertical village concept offers a vibrant alternative to drab and dreary residential tower blocks.
---
To many residents' minds, large tower projects, when implemented poorly, can have a disassociating effect on communities that have been robbed of human scale. Architect Zaha Hadid seemed to agree with the sentiment in May 2015 when it unveiled its design for a nine-storey housing estate with a park in the middle for the Mexican city of Monterrey, despite being asked to develop 12 high-rise towers. The firm described its work as a more "community-oriented design", though given the rate at which residential towers are proliferating in many cities, its attitude is unlikely to reflect any wider rejection of the high-rise housing concept.
There is also an undeniable economic component to these community objections, as luxury high-rise developments – many built with an absolute minimum of affordable flats – often price original residents out of the market and signal the death knell for decades-old communities.
What about the question of density? Certainly high-rise towers can play a role in increasing urban density, which at higher levels satisfies housing demand and has knock-on effects for environmental efficiency and avoiding suburban sprawl. But high densities can be achieved with low and medium-rise buildings too, as amply demonstrated by traditional low-rise districts like Eixample in Barcelona, which houses an astonishing 36,000 people per square kilometre, while buildings rarely stand higher than six storeys.
High-rises can also fail to live up to their reputation as high-density housing. Towers such as New York's One57 incorporate huge (space-inefficient) apartments to attract super-rich buyers, with vital components such as elevators and stairs taking up large portions of the internal floor plan.
Furthermore, luxury apartments are often bought as investments rather than primary homes, so large swathes of these towers can remain mostly unoccupied. Former City of London chief planner Peter Rees noted that in London's Heron Tower, where he lives, around a quarter of owners hadn't yet picked up their keys a year after purchasing their flats.
It's clear that high-rise developments are going to continue to play a key role in the housing markets of cities around the world. But diversity is a virtue for any great city, and low-rise or mansion block-scale projects that give local residents a pleasant sense of human scale should be used right along with towers, and having the wisdom (and public consultation) to match the appropriate building scale to its surroundings is vital.
Letting the free market decide what gets built, and where, isn't necessarily the best way forward when the highest possible profit margin might not sync up with the best housing solution for a given area and its people. Local governments and planning authorities should keep in mind that short-term gain at the expense of long-term liveability is a formula that can last only so long, no matter how great the city.