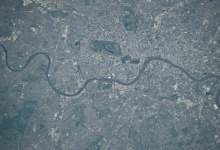 London's housing crisis has reached epic proportions. According to a Greater London Authority (GLA) draft report from November 2013 there could be 10 million Londoners by 2030. This, according to the report, means that London needs 42,000 new homes a year, every year, for twenty years – levels akin to the 1930s.
Yet the rate of affordable new builds appearing on the market remains decidedly sluggish. According to the National House Building Council, in 2013 London registered 26,230 new homes – a 60% increase from 2012 and the highest since records began – but not enough to meet demand. Some are suggesting it's time to move away from conventional brick homes to alternative housing solutions such as micro housing.
Micro housing is far from new, but it has never taken off on a meaningful scale. One exception is Amsterdam in the Netherlands, where student housing project Keetwonen – touted as the biggest container city in the world – was created out of 1000 shipping containers, each adapted into an individual home for students, complete with bathroom, kitchen, balcony, separate sleeping and study room. The scheme has been so successful the original relocation date of 2011 has been extended to 2016.
The fact Keetwonen is student accommodation highlights one of the problems with micro housing; it is usually classified as 'temporary', often because micro houses often do not meet housing size regulations for permanent homes. But this hasn't stopped other projects popping up around London and the rest of Europe.
Brighton Housing Trust (BHT), along with QED Property Developers, in December 2013 completed a housing scheme which is known as Richard's Yard. It comprises a compact housing estate of 36 40-foot metal shipping containers on the site of a former pub and scrap metal yard.
How well do you really know your competitors?
Access the most comprehensive Company Profiles on the market, powered by GlobalData. Save hours of research. Gain competitive edge.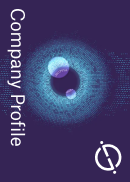 Company Profile – free sample
Thank you!
Your download email will arrive shortly
Not ready to buy yet? Download a free sample
We are confident about the unique quality of our Company Profiles. However, we want you to make the most beneficial decision for your business, so we offer a free sample that you can download by submitting the below form
By GlobalData
Others include the Container City project at Trinity Buoy Wharf in London, a project designed for artists and creatives, and the adjacent Container City II, both built by Urban Space Management.
The most recent example in London is the YMCA's Y:Cube, a 26m² factory-built one-bedroom flat designed by architecture firm Rogers Stirk Harbour + Partners. A 36-flat complex is set to be built in Mitcham, planning permission permitting, and will open to residents in early 2015. The flats will be rented for periods of three to five years to those leaving YMCA-supported accommodation.
There are many more micro house projects, ranging from the bizarre, such as a 3D printed house from 3M futureLAB and UCLA architecture and urban design studio, to the kitsch, such as Tiny House UK's wooden micro house on wheels.
Short-term relief for a critical long-term problem?
---
---
Akin to a Monopoly game hotel on the outside, youth charity YMCA's new cutting-edge Y:Cube micro-flat is a fully-fitted, functioning housing option designed to ease London's accommodation crisis .
---
"I don't think this concept would replicate the desire for people wanting to live in streets and communities in the way that housing is normally delivered," says London First programme director for policy Jonathan Seager.
"But there are some real issues across all price points in London and this could help in the short-to-medium term to deal with some of that pressure," Seager adds.
London School of Economics (LSE) director of planning studies Dr. Nancy Holman agrees that micro housing has a place in London. "With the right site they could be an addition to current provision," she says, "not a solution overall."
Currently, if you are a single person, or even a couple, looking for affordable accommodation in London the options available include renting a studio/ bedsit or flat, renting a room in a shared house or flat or buying your own property, which is increasingly difficult in today's inflated market.
"I think we need to be more dynamic in how we use sites more efficiently," says YMCA London South West director of housing and development Andy Redfearn, who is overseeing the Y:Cube project. "Promoting modern methods of construction is really the way forward."
Once the Mitcham project is up and running, Redfearn hopes to take the Y:Cube, which costs only £30,000 to build, to other sites in London. In the very long term, he hopes to upscale the project using the same volumetric design as the Y:Cube houses to meet permanent size regulations , in order to accommodate families. He also wants to encourage the use of flat pack DIY houses.
Potential problems – available land, planning permission and affordability
Redfearn's ambitions highlight two of the obvious challenges to micro housing: planning permission and land purchasing or leasing.
"We need to be more dynamic in how we use sites more efficiently."
Micro houses may be very cheap to build but buying land can be very expensive, especially in London, which drives up rental and purchasing costs.
"It's overwhelmingly the price of land that determines sales values or rents – the cost of construction is trivial by comparison," says LSE research fellow Kathleen Scanlon.
Land is a decreasing resource but Redfearn says the pockets of land owned by councils should be leased to social housing providers such as YMCA rather than disposing it to large commercial housing providers who don't offer "value for money".
"The reason a lot of people in London are so rich is because they own land and they sell land," he adds. "I think governments can think more smartly about what they do with their land by leasing and achieving a social outcome by allowing organisations, like us, to produce housing without losing their long term assets."
He adds that, so far, the YMCA has found the GLA quite relaxed in its approach to planning permission for the Y:Cube; the authority has even included it in its housing strategy.
But what about local residents – might they object to this alternative looking accommodation aimed at low-income individuals and those leaving supported living?
"I think you'd see objections on aesthetic grounds in many areas of London," Scanlon says.
Does micro housing offer value for money?
The Y:Cube project managers estimate that it can provide a 5% return on investment to its social investors after 15 years, by which time the project is expected to pay for itself.
---
---
The dip from which the housing market is now recovering had the unintended consequence of boosting new student accommodation build.
---
However, to upscale micro housing, private investment is a must. Will taking micro housing as a social housing model and transforming it into a private investment business model push rental prices up?
Redfearn is sceptical private investors wouldn't abuse the micro housing model. "Just for maximising profits they will think 'I can get 20% more units on that site and therefore I can increase my profit by 20 %'," he says. "That is not what we are about. I think where policy allows this, it needs to consider how reputable the land lord is."
In reality, is micro housing, which already compromises on space, going to be any more affordable than regular housing?
The Y:Cube will be rented for £145.00 a week, plus a yet undetermined fee for amenities. This, according to the YMCA, represents 65% of market rental prices. According to Home.co.uk, at the time of writing, the average rental price for a one-bedroom flat in Mitcham, calculated from 33 properties currently on the market, is £218.25 per week. So the Y:Cube is cheaper, but it's worth noting the difference in size: the Y:Cube is 26m² whereas the minimal space requirement for a building to be considered a permanent single persons' residence is 37m².
Rents at Container City in Trinity Buoy Wharf range from £600 to £1000 per month (as reported in 2012). Home.co.uk lists average rent at the time of writing for a one-bed flat at £1,611 per month – so Container City represents better value for money.
To live in Richard's Yard in Brighton residents have to pay £650 per month. For Brighton, according to Home.co.uk the average monthly rent for a one-bedroom flat is £813.00 per month at the time of writing.
In other words, prices vary enormously, in particular, the Richard's Yard project has been criticised for being too expensive, especially considering it was originally designed for those leaving supported accommodation.
But affordability is mostly relative to the individual and for a large segment of society; micro living still won't be an option.
Speaking about the Y:Cube for example, LSE London research officer Melissa Fernández Arrigoitia says that "for those with minimum wages, or in the lower quantiles, this is definitely not affordable."
She adds that it is important not to put 'premium space' before people's needs.
"A balance needs to be struck between a real lack of space in the city – a need, perhaps, for more density – and social needs, which include decent living spaces at an affordable price."
Is micro housing here to stay?
Like any emerging product micro housing has challenges it must overcome before the market upscales enough to significantly impact London's housing crisis.
It may not be a long-term solution or, at the moment, suitable for families, but at the very least micro housing offers further choice and clever design to disillusioned accommodation hunters. It also works to increase the density of housing in London, a recommended part of the solution to the housing crisis from many experts, including Seager.
Seager says some commercial developers are already looking at the micro housing and prefab business model as a way to reduce their construction costs. Fernández Arrigoitia says for micro housing to prosper, government incentives and subsidies need to play an important role.
It is unlikely London will see a huge surge in micro housing just yet, but as the crisis inevitably worsens it's likely the market will become more creative and the capital will see more micro housing schemes pop up, as well as granny flats and self-build houses. Rather than being an all-encompassing solution to the housing crisis, it should be considered more as another weapon in the capital's arsenal.