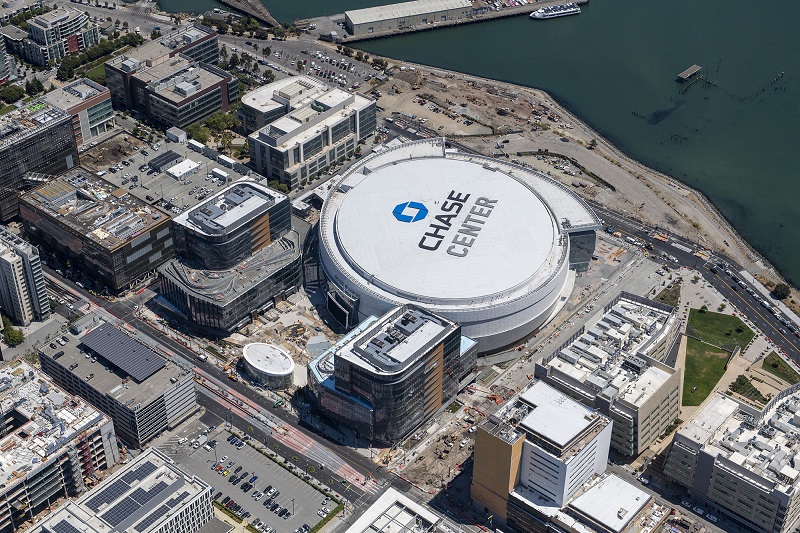 The planning committee of North Lincolnshire Council approved the plan to build 2,500 new homes near Scunthorpe, UK.
The £1.2bn Lincolnshire Lakes scheme will create six new waterside villages.
The plan also includes the construction of a village centre, parks, community facilities and a new school.
---
The Mortenson | Clark joint venture (JV) comprising Clark Construction Group and Mortenson completed the construction of the $1.4bn Chase Center sports and entertainment facility in San Francisco, California, US.
Construction of the sports facility was completed in 30 months.
Spread across two million square feet, the centre comprises five structures. The 18,000-seat arena of Chase Center will serve as the home court for the Golden State Warriors basketball team. It will also be the hub for 200 events each year.
The centre also houses two 11-storey buildings on 11 acres of land.
---
Engineering firm AECOM was selected to lead the design of the Inglewood Basketball and Entertainment Center in California, US.
The design team includes Walter P Moore, Hood Design Studio, and Anderson Barker Architects with City Design Studio.
This new centre will be the home ground of the Los Angeles Clippers basketball team.
Expected to complete in 2024, the centre will include a concert stage, basketball courts and a multipurpose plaza.
---
Students from McCallums Hill Public School in Roselands, New South Wales (NSW), Australia, won the competition to design the Western Sydney International (Nancy-Bird Walton) Airport.
Using the 3D digital building game Minecraft, a team of five Year 5 and 6 students created a design focused on sustainability, customer experience and accessibility.
The competition was conducted by Liverpool City Council in partnership with the NSW Department of Education.
---
MVRDV designed a mixed-use building in Sint-Michielsgestel, Netherlands, featuring a griddled rack system to cover the building's outer façade with greenery.
The Green Villa is a four-storey building located in the southern part of the town.
This design embraces the urban form of the nearby buildings while its exterior enables it to blend in with the nearby Dommel River, fields and trees.
The building will serve as the new office of real estate developer Stein on the ground floor, as well as have five apartments on the three floors above and an underground car park.
---
Mori Building commenced construction on a new JPY580bn ($5.5bn) real estate project in central Tokyo, Japan.
The multipurpose Toranomon-Azabudai redevelopment project will create a city-within-a-city full of greenery.
The project will cover an area of more than 8.1ha. It will have three high-rise towers, which will house nearly 20,000 office workers and 3,500 residents.
The project will have 213,900m² office space and 1,400 residential units, both included in the total floor area of 860,400m².