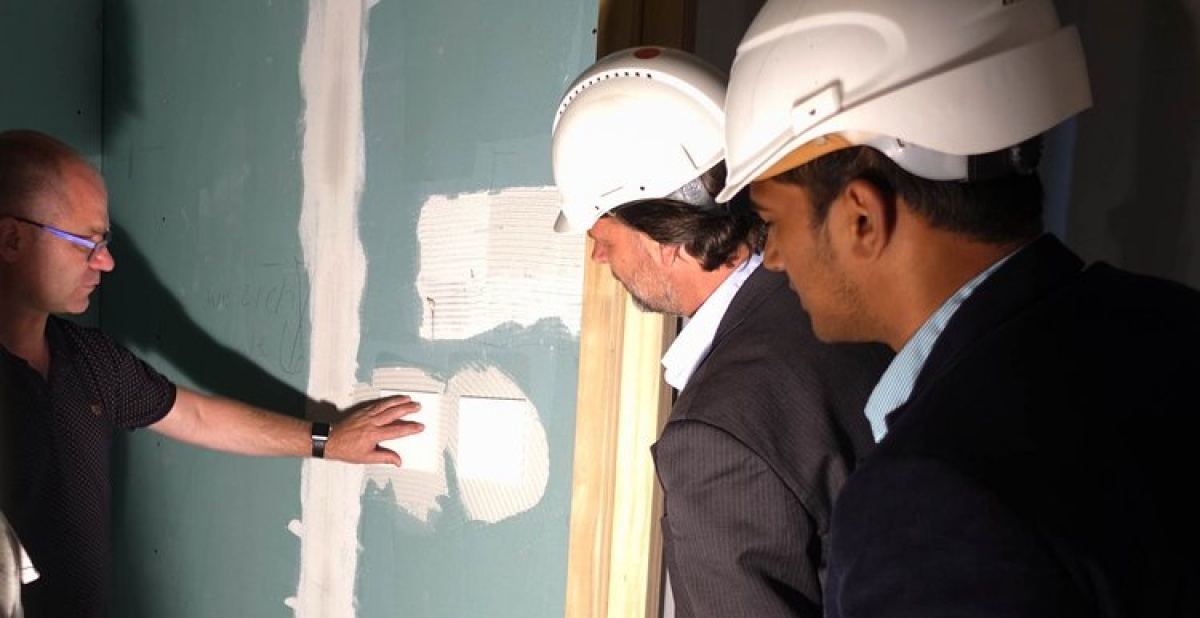 Mosa reveals that a new Cradle to Cradle tile adhesive has been developed to secure Mosa Cradle to Cradle tiles.
On 3 June 2019, the construction project British School in The Netherlands (BSN) Leidschenveen, based on the design of Kraaijvanger Architects, was the first in the world to use this technique.
In 2010, Mosa became the first ceramic tile company in the world to be awarded a Cradle to Cradle Silver certificate for nearly its entire collection. As Mosa tiles can now be processed with an adhesive that is also Cradle to Cradle certified, circular construction is one step closer.
Mosa sustainability manager Dorien van der Weele's response is positive: "It is fantastic to see how a small group of determined enthusiasts can work together and make this possible. Collaboration is essential in ensuring circular tiling and this initiative is a perfect fit for Mosa's ambitions."
Kraaijvanger Architects aims to create designs that are entirely Cradle to Cradle. To that end, Kraaijvanger Architects project coordinator Bart van der Werf gave Graphenstone the task of developing a Cradle to Cradle tile adhesive.
The certification of the glue was the result of a collaboration with Victor Franke of Relius. Mosa tiles are now processed with this glue by the tiling company De Tombe & Karel under the contractor Sprangers.
The architect emphasises the necessity of using reusable materials in designs. He says that the creation of entirely Cradle to Cradle tiled walls thanks to the development of the Cradle to Cradle tile adhesive is another step forward.
About Cradle to Cradle
Cradle to Cradle was developed by Professor Michael Braungart (EPEA) and architect William McDonough (MBDC) and has grown into a well-known sustainability concept. The Cradle to Cradle programme assesses products based on five criteria: the purity of the raw materials, recycling, social conditions and reducing the use of both energy and water.