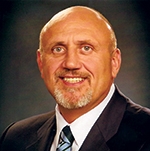 Legacy Building Solutions, a design-build manufacturer of custom fabric structures, has named Jim Kumpula General Manager – Canada.
Kumpula is based in Edmonton, Alberta, and will oversee all aspects of the business in Canada, including sales, design and construction. Legacy fabric buildings can be seen in most Canadian provinces.
"Jim's experience in the fabric building industry is second to none," said Ben Fox, president and CEO of Legacy Building Solutions.
"Having him on board will ensure that our Canadian customers get the expertise and service that has made our tension fabric structures so popular."
Prior to joining Legacy, Kumpula has managed construction projects and business development in both the fabric building and traditional construction industries such as hospitality, public works and P3 in Canada and worldwide. His previous employers include Stuart Olson, Graham Group, Summit Structures and Universal Structures.
For more information, please contact Legacy Building Solutions.