CoverGlobal is a manufacturer and supplier of frameless balcony and terrace glazing called the cover glass curtain system.
It was founded in Finland in 1985 by inventor and businessman Jarmo Sjöholm. Cover Team Finland is the original supplier and the owner of the technology for the cover glass curtain system. Due to innovative horizontal wheels the glazing system can still be held as a technical market leader. As a family-owned company with strong business ethics it builds long-lasting partnerships and promises quality products.
Balcony and terrace glazing system
The cover glazing system is composed of a strong aluminum profile and safety glass, complemented by flexible and durable accessories. It offers technical and aesthetic possibilities within construction due to its innovative structure and unique functions. It fits to balconies and terraces no matter their shape or size as the glazing system is always tailored for the project.
The glazing system offers practical benefits such as protection against wind and dust. It is also a sophisticated finishing touch to a building's appearance so may increase the value of the property.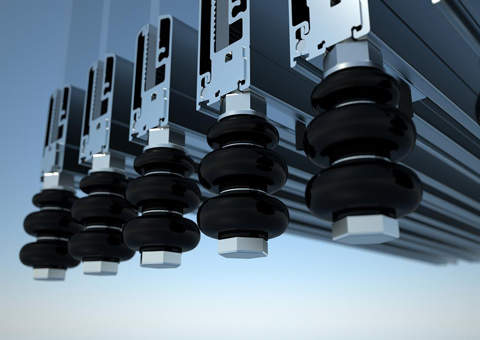 Cover wheels.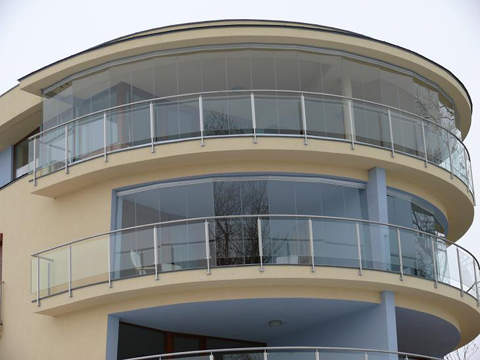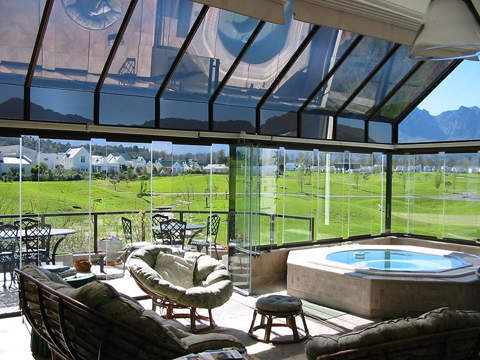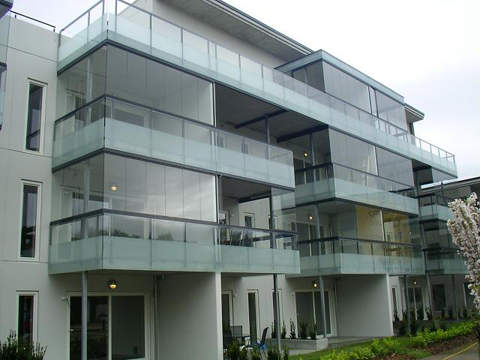 Round-shaped glazing, Hungary.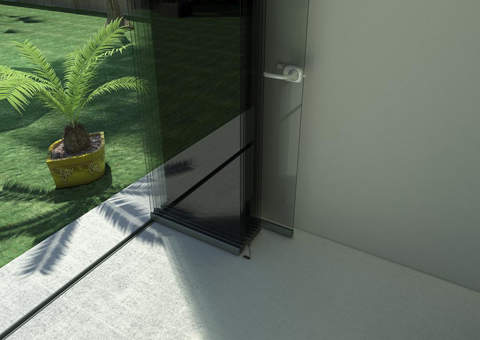 Cover balcony glass panels
Cover balcony glass panels can be moved to both sides according to a customer's wishes and they can be totally or partially opened. A cover-glazed balcony gives protection against noise, wind, rain and cold but is still naturally ventilated. A glazed balcony may give some valuable extra space for the home and it is easy to clean. The cover glazing system has innovative horizontal wheels, which allows glass panels to slide over corners. Shape, size and weather conditions are not obstacles for the cover glazing system.
Terrace glazing system
In the case of terrace glazing CoverGlobal uses a ball-bearing wheel system that guarantees even the heaviest glass panels will slide smoothly and easily. The tempered glass can be selected according to needs in 8mm, 10mm or even 12mm thickness. Product safety has been tested in real environments in different climates for the past 18 years. The cover system makes it possible to use terrace all year round. It increases security and reduces heating bills. A glazed terrace is easy to furnish according to your wishes, so it will be a stylish extension of any useable living space. Terrace glazing brings enough comfort to call the terrace an outdoor living room.
Balustrade system
CoverGlobal also offers balustrade systems that are easy to integrate to all kinds of cover-glazing systems. With these glass-aluminum combinations you can get functional and maintenance-free, elegant design systems for an economical price. Aluminum balustrade systems lend themselves splendidly to interior spaces, for instance, staircases in public places, shopping malls, offices and restaurants.
About CoverGlobal
CoverGlobal is a growing, innovative brand. It works internationally with partners that have operations in more than 30 countries. The glazed terraces can be found around the world. By doing ongoing product development and maintaining the original technology, CoverGlobal is able to offer durable functionality and elegant design for today and tomorrow.