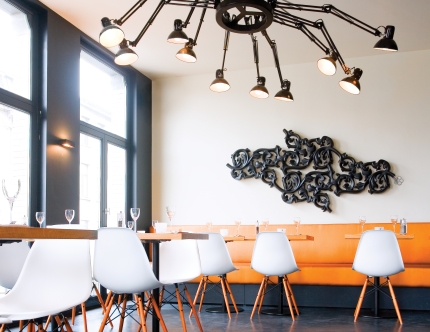 Jaga is a specialist in heating, ventilation and cooling systems.
Environmentally friendly HVAC solutions
Jaga manufactures energy-efficient, high-quality solutions for all heating, cooling and ventilation needs and exports its products to more than 60 countries worldwide.
Jaga's products can be found in many award-winning ecological projects that are certified under LEED, BREEAM and DGNB, located worldwide, ranging from Australia, Canada, Germany, the UK to their home country Belgium.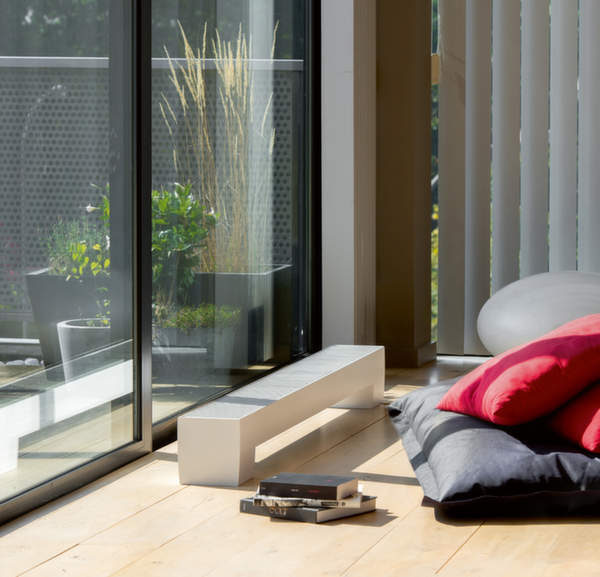 Jaga designs and manufactures a range of heating, ventilation and cooling systems.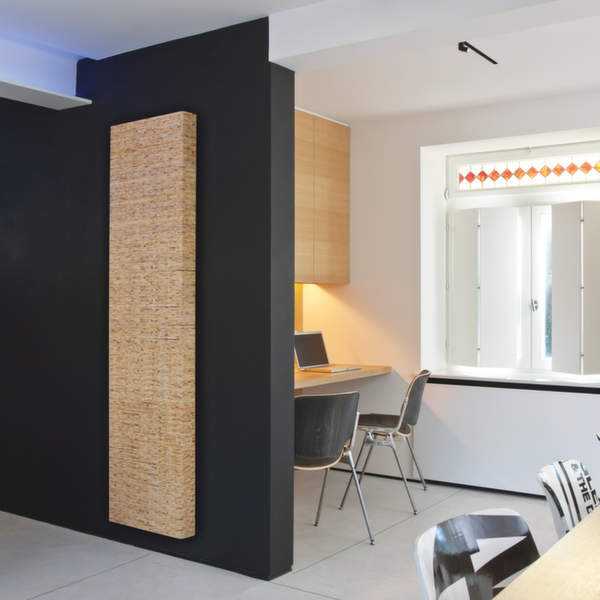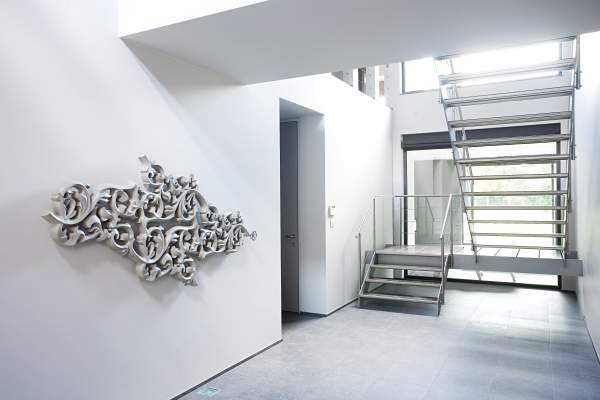 The Vertiga can be used for low temperature heating.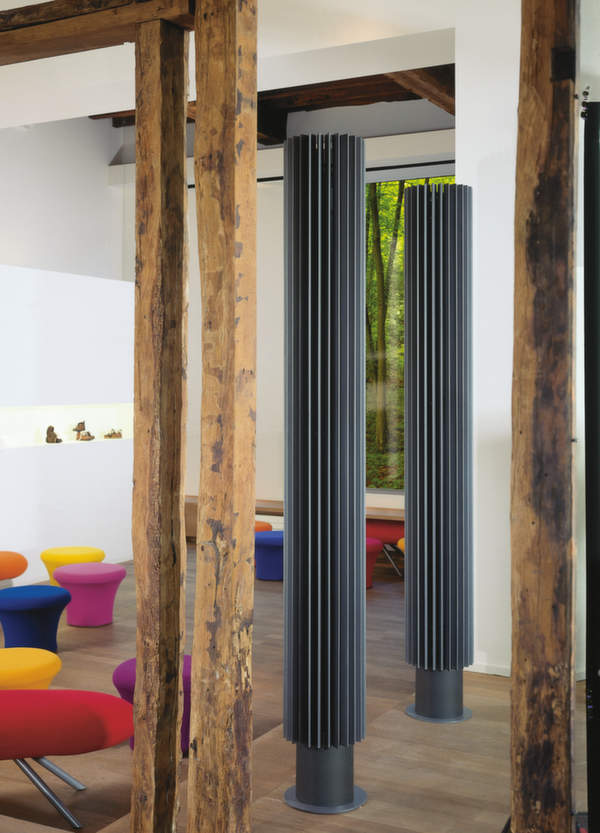 Jaga's Heatwave combines intricate design and industrial efficiency.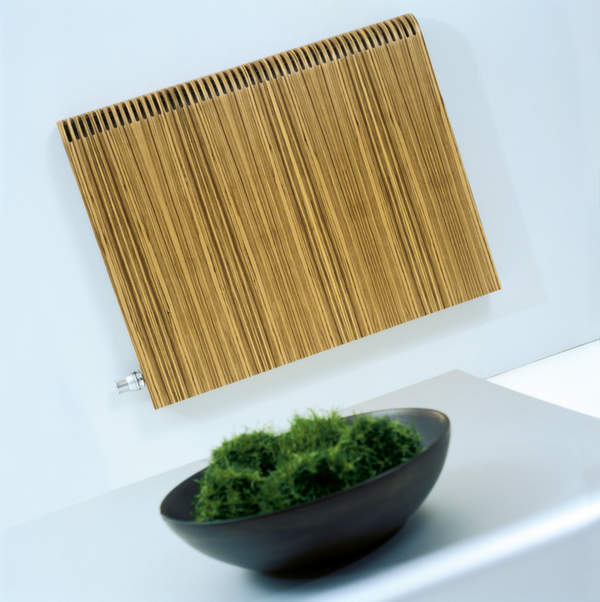 The Iguana provides sufficient heating without taking up too much space.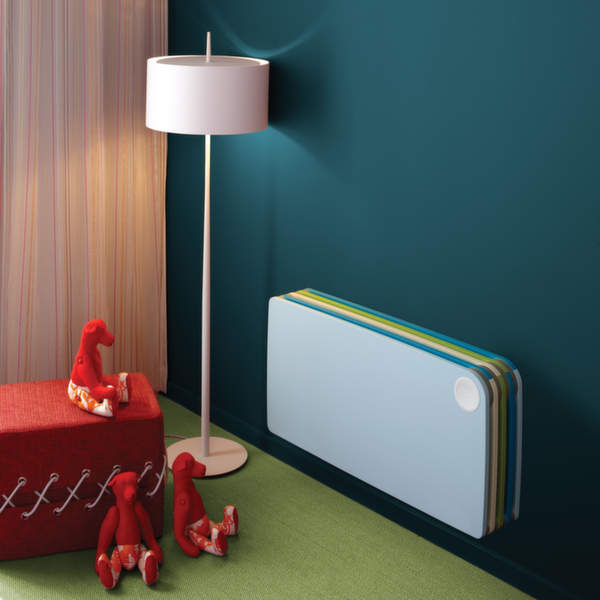 The Knockonwood comprises Jaga's environmentally friendly radiators.
Energy-saving solutions
Jaga Low-H2O radiators feature reduced energy consumption and produce less CO² but it is not only during their service life that they are more environmentally friendly. Since a Jaga Low-H2O radiator is much lighter and smaller than an equivalent-capacity steel panel radiator, the raw material requirement in manufacturing is also significantly reduced.
Furthermore, Low-H2O radiators last longer, they have a 30-year guarantee, and are also fully recyclable at the end of service. Compared with other heating systems, the Low-H2O radiator scores remarkably better in lifecycle analysis (LCA), which compares the environmental impact of a variety of products.
Low-H2O instantly reacts to any temperature change and saves a minimum average of 10% in energy consumption.
JEL – A unique climate laboratory and auditorium
The Jaga Experience Lab (JEL) is a unique scientific climate laboratory for comparative studies and simulations between different heating and cooling systems.
Extreme weather conditions can be simulated, with temperatures ranging from -30°C to 30°C, which means that heating and cooling systems can be tested and compared. A total of 120 live measurements are captured and recorded. The HVAC industry is changing rapidly, but Jaga's products are suitable for the low water temperatures that are required by heat pumps, solar energy systems and condensing boilers.
Jaga breaks through the traditional way of thinking
The company wants to develop a culture that encourages creativity and expression, as well as help people and businesses differentiate themselves from the masses by creating a unique, distinctive voice.
More importantly, Jaga wants to do all of this in a way that helps preserve the Earth's natural resources and beauty for future generations to enjoy.
Jaga specialises in tailor-made solutions that meet the needs of the client. There is a dedicated team of engineers and designers ready to help on a worldwide basis, from Europe to Oceania and the Americas.
In addition to an extensive range of standard products, Jaga also supports clients with a solution for their project.