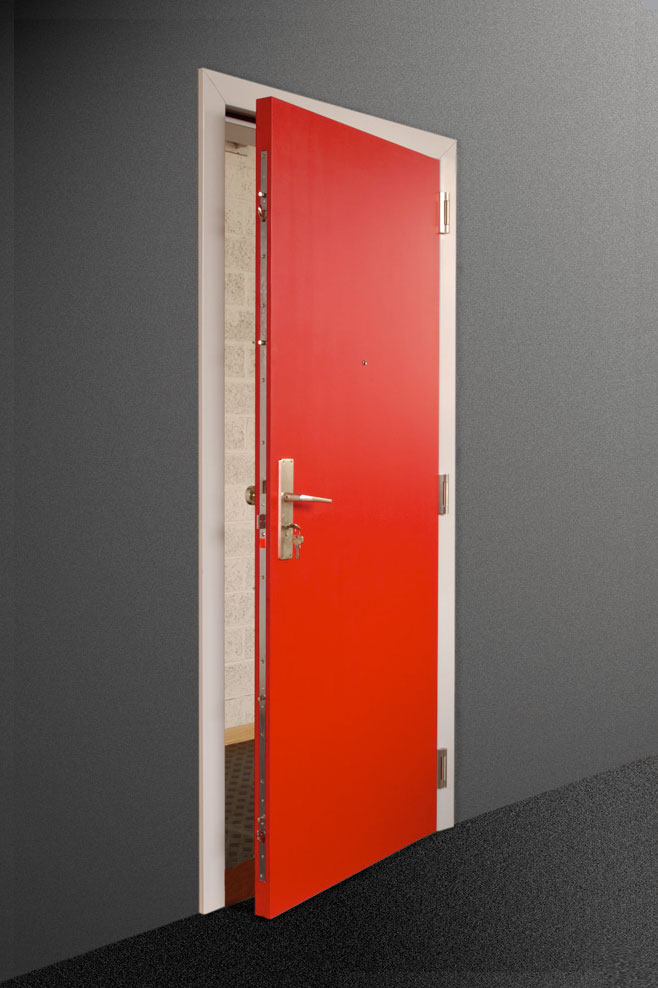 Faay Walls and Theuma have carried out a burglary WK2 test. The structure, consisting of a Faay house separating wall IW 148 in combination with a Theuma walled house entrance and kozijnset, has passed the test with flying colours.
This test demonstrated that Faay walls / ceilings and Theuma Doors & Frames provide a complete solution for transforming market (apartments, hotel rooms, storage rooms and student housing) which in terms of fire resistance (30 min), burglary (WK2) and noise (RW, p value 42dB) meet the highest requirements.
In addition, this system offers unprecedented speed of assembly, installation convenience and cost savings over traditional wall and door frame systems, without compromising on quality. This collaboration is a response to the growing demand for certified and advanced systems for the transformation market, and also for applications where there is a risk of burglary and / or vandalism. For insurance companies, this wall-mounted door-frame combination is also an interesting development.
Theuma can already deliver its standard powder-coated frames in any RAL or Natural Colour System (NCS) colour. This gives you a completely certified door or door-frame combination to suit your architectural needs. The doors can be finished in either high-pressure laminate (HPL) or EBC.