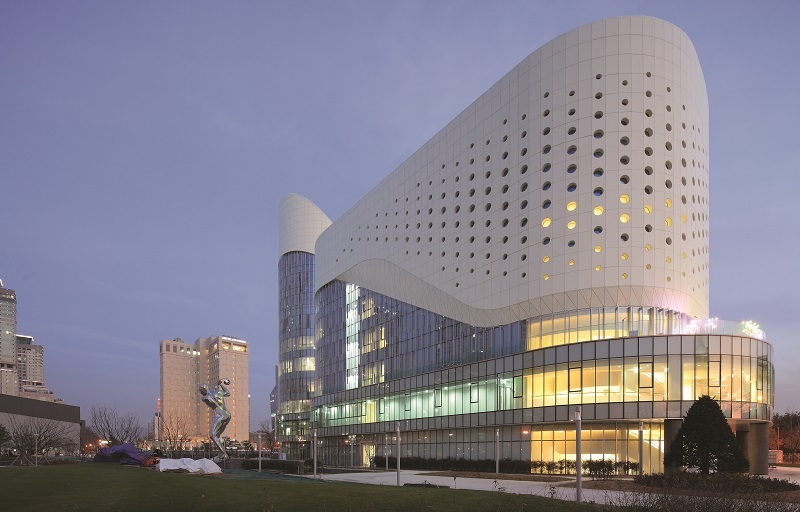 The Neolith brand was launched by TheSize in 2011 as a high-end compact surface with revolutionary physical and technical features.
Neolith combines the best raw materials with state-of-the-art technology to create high-tech slabs for interior and exterior design.
Versatility, format, thickness and application of Neolith slabs
Neolith is an ideal material for renovation projects, since it can be applied directly to already existing surfaces, providing cost and handling time benefits. Neolith slabs are also available in custom sizes for bespoke projects.
Neolith offers the largest existing sintered compact surface slab on the market. The availability of two large formats, measuring 3,200mm x 1,500mm and 3,600mm x 1,200mm, allows for greater uniformity, continuity, easier handling, and a minimal number of joints for aesthetic and hygiene benefits.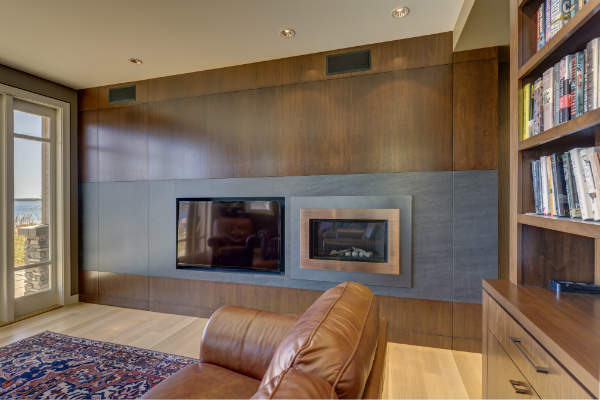 Neolith Basalt Black (3mm) from the Fusion Collection, applied as residential cladding.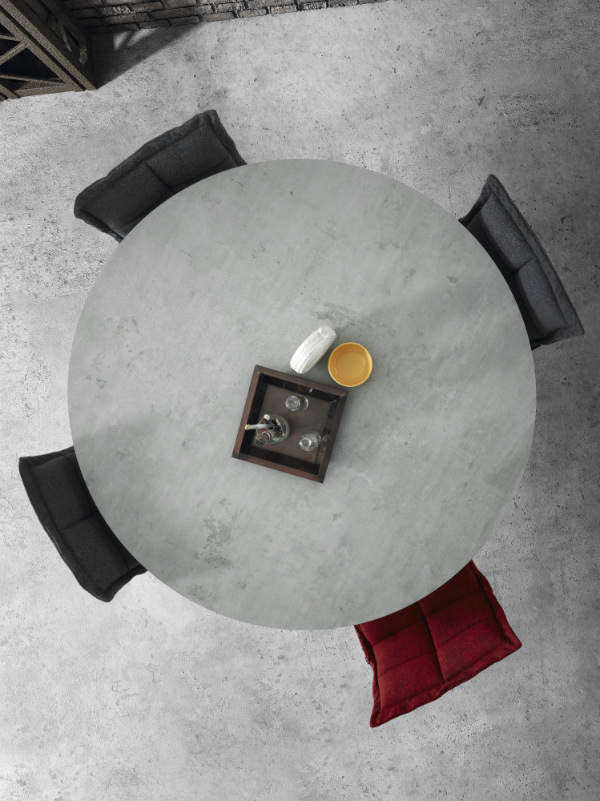 Neolith Beton (6mm) from the Fusion Collection, applied to a table.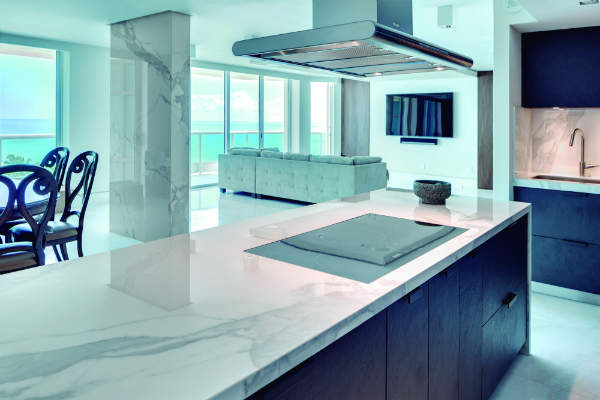 Neolith Estatuario, polished, from the Classtone Collection, used as column cladding (6mm) and for the kitchen and island worktop (12mm).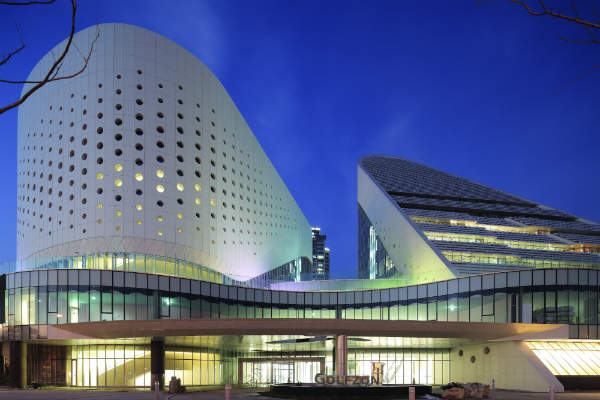 Neolith Nieve (6mm) from the Colorfeel Collection applied as a facade to Golf Zone.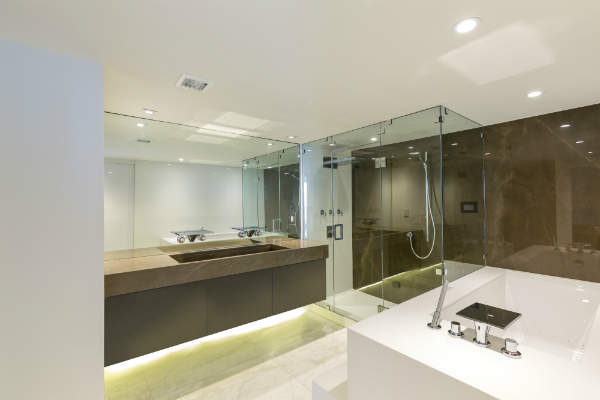 Neolith Pulpis, Classtone Collection, applied to vanity (12mm) and shower (6mm) cladding, and Artic White (6mm), Colorfeel Collection, applied to a bathtub.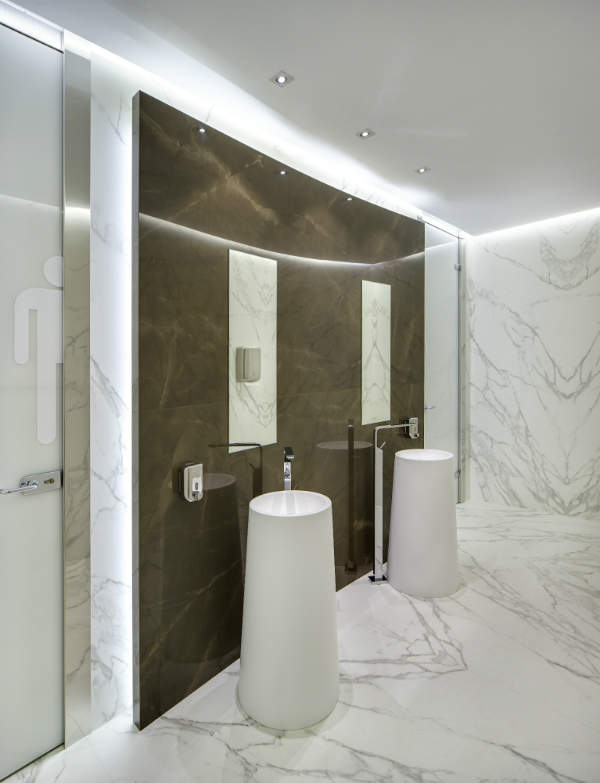 An office bathroom featuring Pulpis in a polished finish (12mm) applied as a panel, and Calacatta flooring and cladding (6mm) from the Classtone Collection.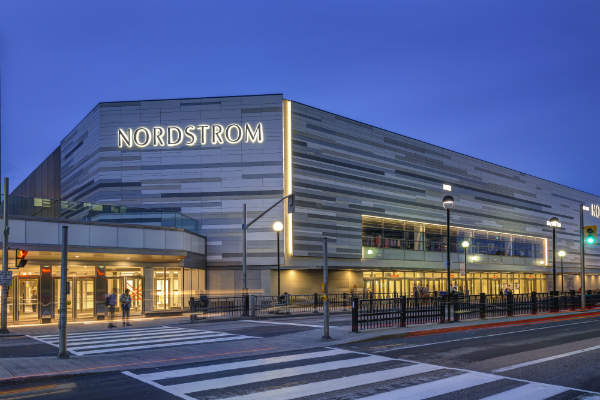 Arctic White in Satin finish, accented with panels of Perla from the Colorfeel Collection & Barro & Arena from the Fusion Collection in both Satin & Polished finishes.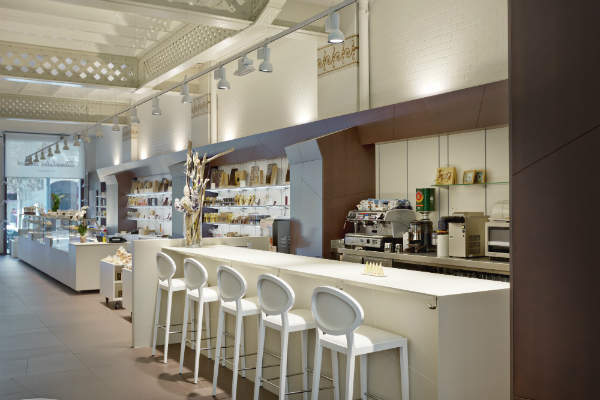 Avorio (12mm) applied to worktop, with Chocolate used for flooring (6mm) and cladding (3mm). Both from Neolith's Colorfeel Collection.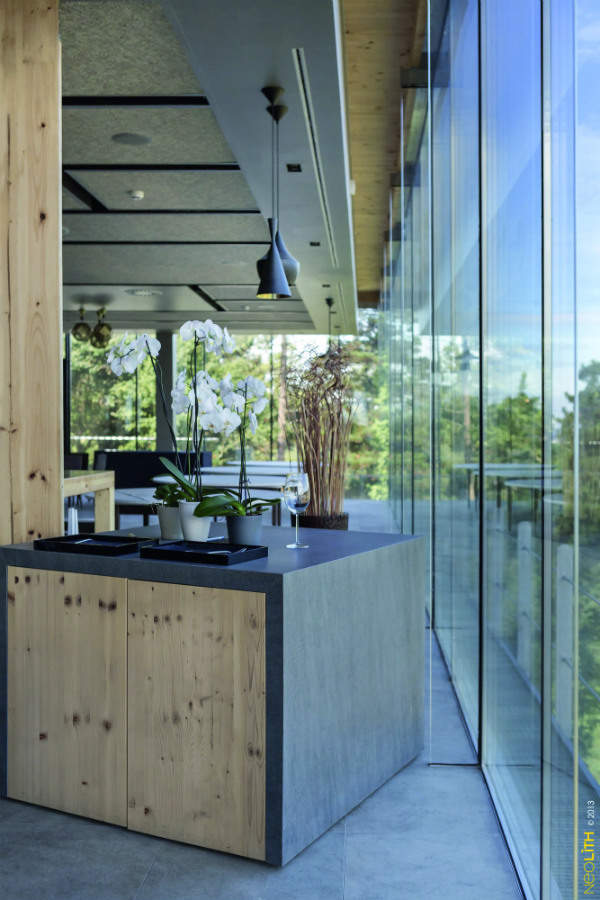 Basalt Grey (12mm) from the Fusion Collection, as part of the auxiliary furniture in the 3 Michelin-starred Azurmendi restaurant.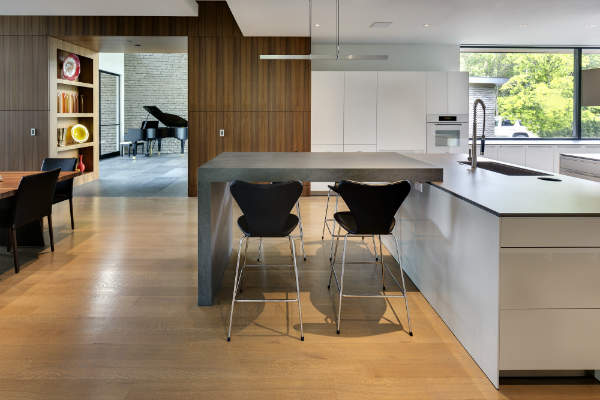 Cement islands and Basalt Grey worktops (12mm) in a residential setting.
Available in industry standard formats, Neolith is also lightweight, with a 3mm board weighing 7kg/m², and a 12mm option at 30kg/m².
Neolith's range of thicknesses accomodates a variety of different purposes. For furniture and interior wall cladding, using 3mm is recommended, while 6mm can be used for interior and exterior flooring, and exterior tiling purposes, such as ventilated façades. 12mm is reserved for more demanding projects such as kitchen worktops.
Design collections for Neolith slabs
TheSize offers seven collections:
The Classtone Collection includes marble designs and Neolith Calacatta, the winner of a prestigious Red Dot award for product design in 2015
The Fusion Collection contains designs reminiscent of sand, mud or basalts. Industrial materials are also represented by concrete and cement patterns
The Iron Collection reproduces aged metal surfaces, creating a striking modern aesthetic. The minimalist Iron Frost design will be introduced in 2016
Textil replicates the design of interwoven fabric fibres to create a textured aesthetic
Timber provides a woodlike texture using NDD, and includes the new La Boheme design added in 2016
Colorfeel uses Neolith's Full Body pigmentation process to produce slabs with colour going all the way through the material
Neolith's most recent addition, the Steel Collection, is inspired by stainless steel
Neolith's finish types
Neolith features a total of 50 colours with five possible finishes.
Satin provides a highly resistant matte finish ideal for commercial use, while Silk offers a soft, easy-to-clean matte finish, layered slightly with enamel.
Riverwashed gives materials a rougher texture, while Polished adds a touch of elegance with a reflective sheen.
New for 2016, the Natural Honed finish is achieved by specially treating the Neolith surface to provide a flat, soft matte effect, without any glossiness.
Natural, recyclable and durable resin-free surfaces
100% natural and recylable, Neolith's resin-free surfaces do not release any harmful substances into the environment. Up to 52% of any Neolith slab is comprised of recycled raw materials.
Resistant to high temperatures, Neolith does not burn or produce toxic emissions when in contact with fire. It is also durable against freezing temperatures.
Since no chemicals or binders are used during the sinterisation process, Neolith is resistant to UV rays, meaning colours will not deteriorate. Neolith is also waterproof and liquid-resistant, with an absorption level near zero.
Neolith's slabs are resistant to high-pressure and heavy weight loads. With a hardness suitable for heavy traffic, Neolith's durable surface is resistant to scratches and abrasions.
Sinterisation technology benefits
Neolith uses TheSize's proprietary sinterisation technology, which exposes raw materials to extremely high pressures and temperatures. The process resembles natural stone formation, and gives the product outstanding compaction, resistance and durability.
Neolith's Digital Design (NDD) Technology has revolutionised the design possibilities of ceramic slabs, pushing the boundaries of texture, pattern and colour. Neolith permits richer detail and increased authenticity.
The Neolith range also features full-body technology. Selected slabs integrate the same colour and design throughout the body for a greater aesthetic effect.