Kebony is a Norwegian Cleantech 100 company, offering an award-winning sustainable alternative to tropical hardwood and preservative-treated wood. Kebony's New Wood has myriad indoor and outdoor applications, including cladding, roofing, windows, furniture, flooring, decking and yacht decking.
Kebony is increasingly the choice of leading architects, builders and developers looking for non-toxic, maintenance-free, durable and aesthetically pleasing materials that are resistant to decay, able to withstand harsh climates and, ultimately, cost-effective.
Wood for cladding, roofing, windows, decking, flooring and furniture
Kebony wood can be used in many applications, ranging from cladding, roofing and windows to decking, flooring and furniture. As a result, Kebony has been used in numerous high-profile international projects, including its first major UK residential build 25 Hurst Avenue, the Hackney Picture House, London's Colindale Primary School, the architecturally striking Bexhill beach shelters, Oslo's Onda restaurant and the newly redeveloped Yarmouth Harbour.
Sustainable and durable softwood
Through the patented and environmentally friendly Kebonization process, sustainable softwood species are permanently strengthened to make them more durable, dimensionally stable and resistant to weathering, decay, regular use and sustained wear. As a result, Kebony has comparable and often superior properties to tropical timber and the environmentally damaging use of copper-impregnated wood. Without the need for expensive treatments or finishes, Kebony is a cost-effective material with an impressive longevity.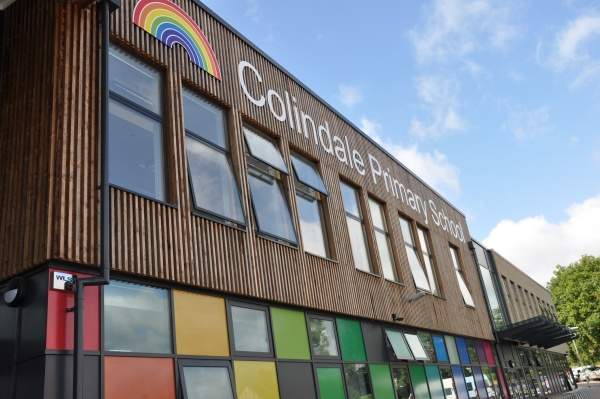 The visually-effective Colindale Primary School, London.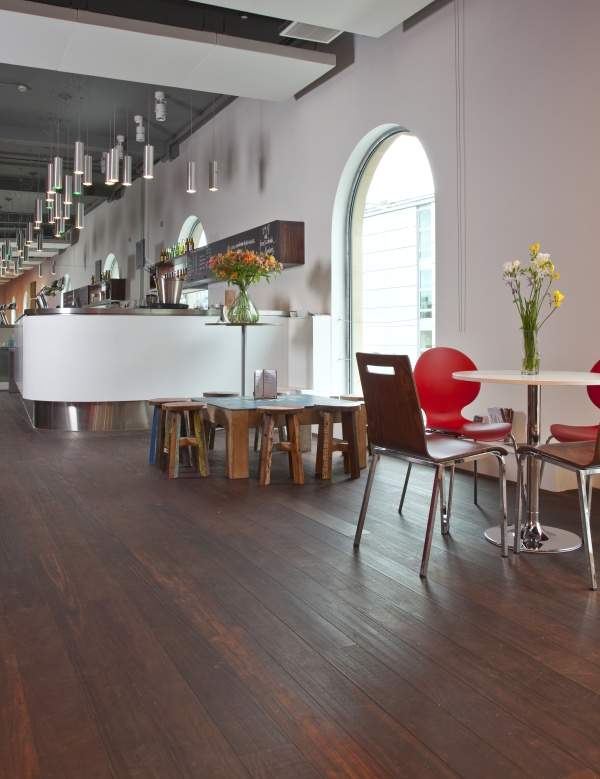 The trendy Hackney Attic venue in London's East End.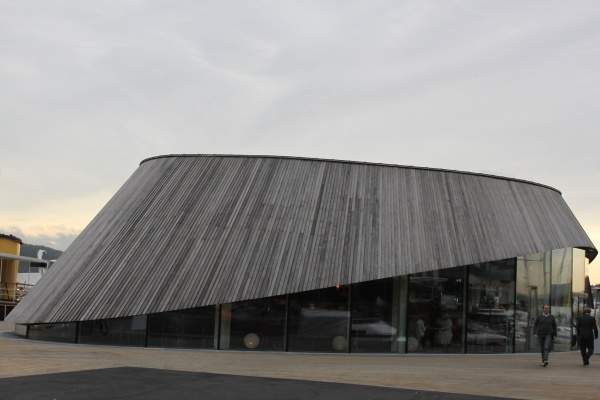 The striking Onda restaurant at Aker Brygge in Oslo, Norway.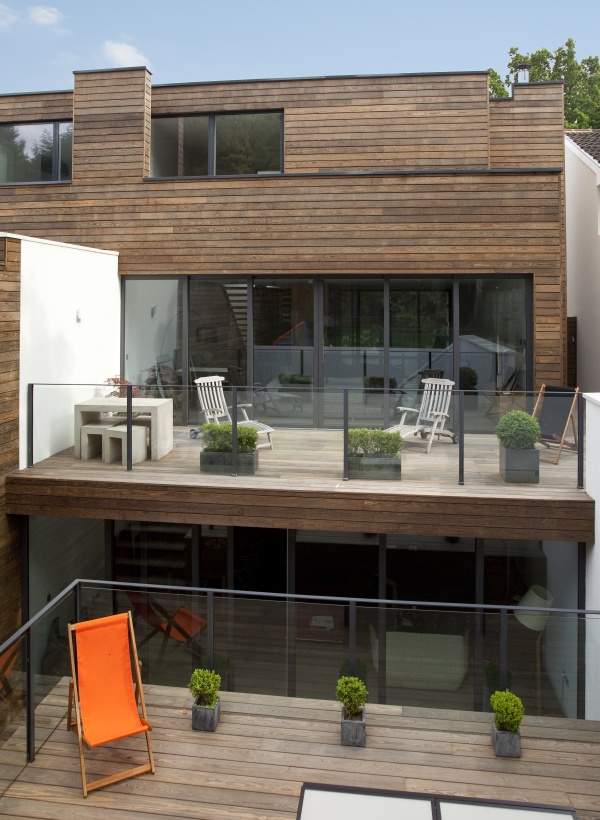 Kebony's first major UK residential build at 25 Hurst Avenue, London.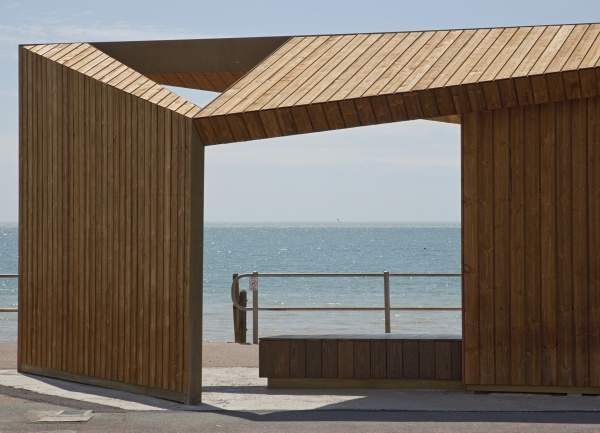 Renowned beach shelters in Bexhill, East Sussex.
Wood products for indoor and outdoor applications
Kebony offers a range of wood products suitable for numerous indoor and outdoor applications. Kebony Southern Yellow Pine has a traditional, clean finish, whilst Kebony Scots Pine has a more modern rustic look and Kebony Maple a darker, smooth finish.
Launched in spring 2012, Kebony Radiata is the newest of the Kebony products. Native to New Zealand and Chile, Kebony Radiata offers a smooth, evenly-patterned pine, indistinguishable from tropical wood with all the associated hardwearing qualities inherited through the Kebonization process.
Treated and untreated wood finishes
All Kebony products offer an array of finishes. If left untreated, the wood will develop a beautiful silver-grey patina over time. If treated with oil or varnish, the wood will maintain its original colour and appearance.
Sustainable modified wood products
As an award-winning sustainable modified wood product, Kebony Southern Yellow Pine is Forest Stewardship Council (FSC) certified and supported by environmental organisations that include The Rain Forest Foundation.
Recent environmental studies demonstrate that Kebony has a carbon footprint less than 10% of unsustainable logged timer such as Ipê or Burmese teak* and, as builders, developers and architects are under mounting pressure to operate wood traceability schemes, Kebony has become increasingly popular.
Kebony was named as one of the world's most promising clean technology companies in the Global Cleantech 100, both in 2010 and 2011, in competition with more than 3,000 companies from 50 countries. Kebony also received Deloitte's Fast 50 Award, was cited as one of the top 50 companies that could change our world in 2010, alongside being cited by CNBC as a top 25 creative European company. Kebony also received the Nordic region's Swan and Glass Bear awards and numerous UK industry awards, including Home Building and Renovating's Exterior Wall Finishes award.
*A recent study by Norwegian environmental consulting firm Bergfald & Co demonstrated Kebony maple to be a suitable substitute for unsustainable Burmese teak in maritime and other applications, with a substantially lower carbon footprint.
Contact Kebony
If you have any queries, requests or would like to know more about Kebony, please use the below form.