Emilgroup is a leading provider of ceramic surfaces, designing and distributing tiles under its four commercial brands, Emilceramica, Ergon, Provenza and Viva.
The group has facilities in Italy that produce more than 6,500 items for delivery worldwide.
Indoor and outdoor stoneware surfaces
Emilgroup's porcelain indoor stoneware surfaces are ideal for contemporary architectural designs, featuring refined floor and wall coverings. Porcelain stoneware surfaces have high technical and performance qualities with a range of finishes, patterns and colours. They are suitable for use in any indoor locations, whether they are residential or public.
The group offers 20mm-thick porcelain stoneware that is designed for outdoor applications with a seamless appearance. The material is designed to offer a high-quality finish for outdoor areas without compromising on technical performance, integrating into surroundings for a simple outdoor style.
Large ceramic slabs are suitable for flooring, worktop and wall covering applications.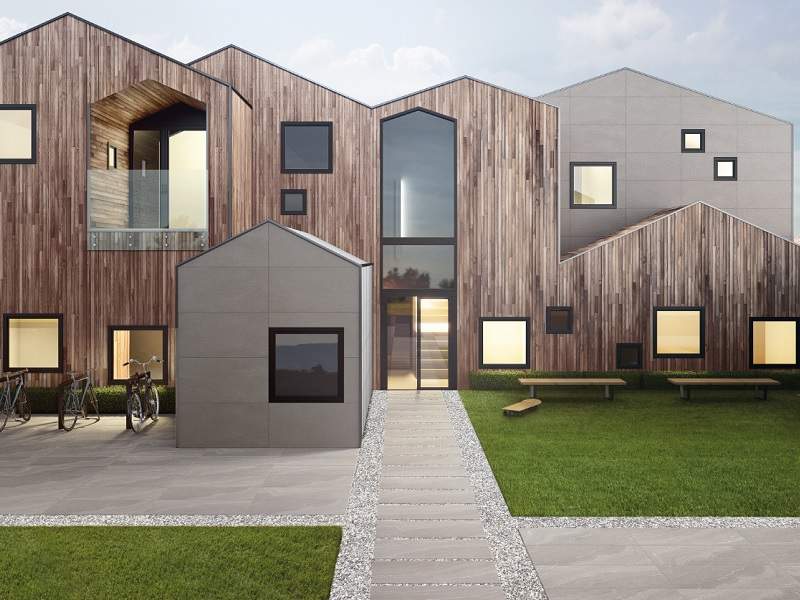 Emilgroup offers a range of stone surfaces that are suitable for fire-resistant building cladding.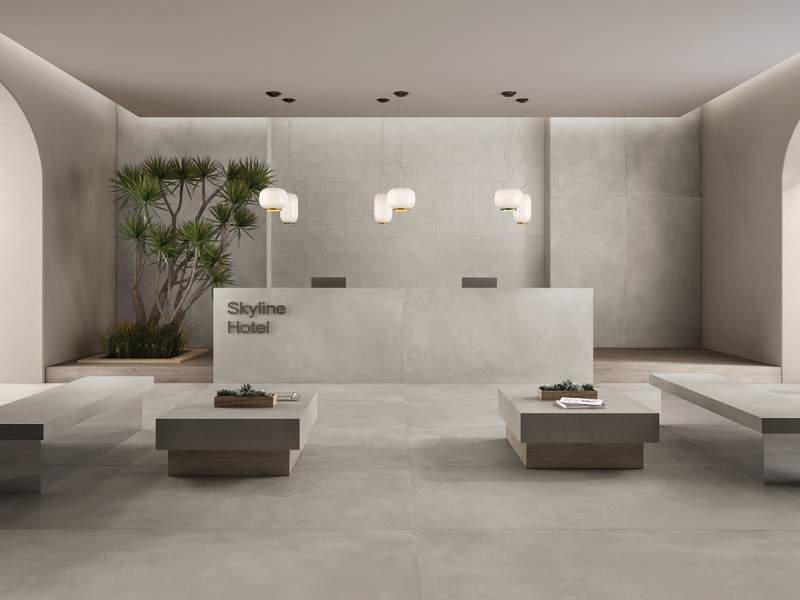 Ceramic surfaces can be used to create a simple modern effect in areas such as hotel receptions.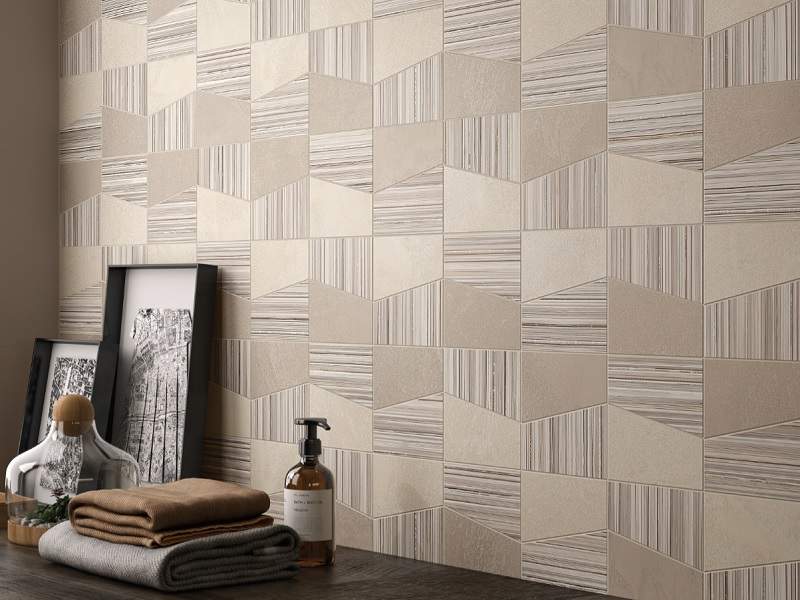 Emilgroup's wall and floor tiles are available in a variety of decors.
The company provides wood surfaces ideal for interior flooring.
Ventilated façades for building cladding
Emilgroup offers the ventilated façade system as an innovated building cladding solution. The system is affixed onto the outside wall of a building as a skin using mechanical mounting fixtures.
The technical characteristics and range of styles make Emilgroup porcelain stoneware products most suitable for ventilated façade application. They can be used to clad buildings while enhancing the architectural design.
Materials are able to withstand fire, frost and thermal shock, featuring a high-strength and scratch-resistant surface.
Large ceramic slabs for worktops and flooring
Drawing on more than a decade of experience, Emilceramica created Level ceramic slabs available in a size of 160cm x 320cm with a 6.5mm thickness and rectified finish, as well as a 162cm x 324cm size with an unrectified 12mm depth.
Slabs are suitable for use as furnishings and continuous surfaces such as worktops, flooring and wall coverings. They provide a strong practical surface with high levels of hygiene from the porcelain stoneware material.
Complete production of ceramic surfaces
Production is fully monitored to ensure high-quality throughout the design and manufacturing process. Raw materials are specially selected and production begins with the high-precision mixing and milling process. The tile body is mix pressed, dried and glazed, followed by digital printing.
Materials are fired in automatic kilns at 1,210°F and individually inspected with highly accurate optic systems. Energy is recycled throughout the production process to minimise the environmental impact.
Emilgroup offers a comprehensive sales and after-sales service, including logistics, installation, maintenance support and warranties, as a standard package. The optional premium service comprises exclusive services before the sale such as design and manufacture of customised products.
About Emilgroup
Emilgroup has more than 5,500 sales points located across 70 countries. The company has established five regional branches that collaborate to fulfil orders with the Italy-based head office. These are Emil Germany, Emil Asia based in Hong Kong, Emil Russia, Emil India and Emil America, which has four distribution hubs in North America.
The group continuously develops its products with a team of 30 specialist technicians working on refining the original ceramic products, taking inspiration from wood, quartz, marble and fabric effects.
Emilgroup is certified for its integrated management system in quality, employee health and safety, the environment, and energy. This demonstrates the group's proactive approach and the high standards it maintains throughout all its operations.
Environmentally sustainable ceramic operations
Emilgroup holds a number of environmental certifications for the sustainable development of its products. It has been a member of the American Green Building Council (USGBC) since 2008, as well as the Italian division GBCITALIA since 2010. This means that the Emilgroup solutions are created in line with green building rating systems.
In 2013, the group became the first within Italy's ceramics industry to complete a lifecycle assessment (LCA) study, certifying it in line with ISO 14040 and ISO 14044 standards. This allowed the company to be issued with an environmental product declaration (EPD) in accordance with EN 15804 standard for all of the company's products.