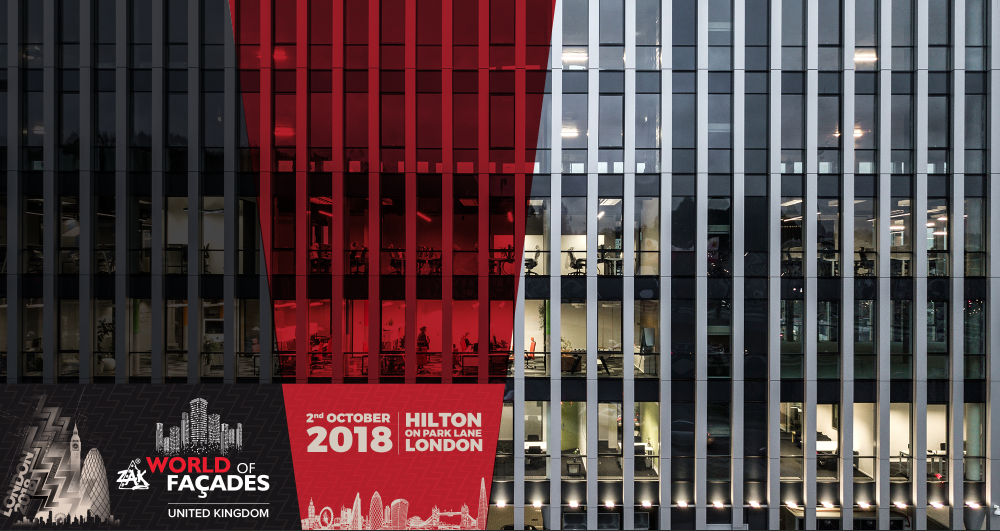 Elval Colour is participating at forthcoming the Zak World of Façades United Kingdom.
The event takes place at Hilton on Park Lane in London on October 2.
Zak World of Façades is an International conference series on the subject of façade design & engineering. Presentations by industry professionals and interactive panel discussions featuring expertise from architects, façade consultants, fire consultants, façade engineers, structural consultants and related construction disciplines present and debate on various industry trends and challenges with an open approach to educate and share their insight to the delegates.
Recognising the value of Zak World of Façades conferences, Elval Colour SA is a steady participant since 2016.
In the 50th Edition of Zak World of Facades in London Yannis Angelis, Mechanical Engineer and General Manager of Elval Colour SA, is scheduled to speak at 14.40pm in session 3, track B.
His presentation, entitled 'ACP: Everything you wanted to know but were afraid to ask', will focus on the value proposition, the quality and fire safety of aluminium composite materials.
Yannis Angelis is also a board member of European Coil Coating Association (ECCA) and Co-chairman of the European Aluminium Association (EAA) Building Group.
In Elval Colour's stand, you will have the opportunity to discuss with the specialised personnel of the company, ideas and solutions for building envelope applications.