The high-technology larson® aluminium composite panel, manufactured by Alucoil®, is the ideal solution for the cladding
of buildings, facades, renovations, architecture and signage. The larson® composite panel allows the design and implementation of unique architectural
facades. Whatever the project is, the larson® panel adapts itself to transmit the spirit of the project.
The larson® panel has the highest guarantees and certificates at all international levels: AVIS TECHNIQUE, BRITISH BOARD OF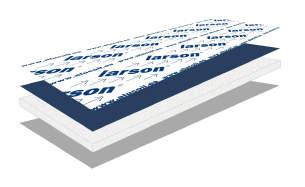 larson® has a wide range of finishes PVdF or termolac®. Solid colors, metallic and special. Wood imitations and finishes such as copper, steel and brass. With fireproof core if required.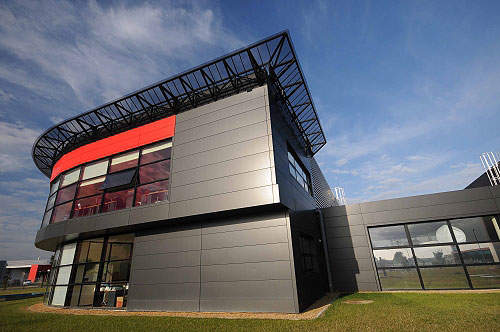 The projects which use the larson® panel become unique. No other material could make a building shine with its own right.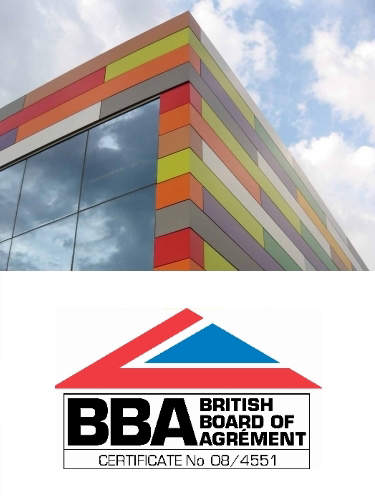 larson® makes unique every façade where it is used. Colors and finishes, which added to the ease of transformation and installation help architects and designers to make their ideas become real. larson products meet and often exceed the international certifications for buildng products.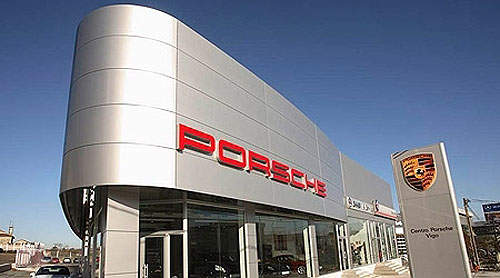 Many companies around the world have trusted on the larson® panel as the material for their corporate identity. This panel allows them to transmit with accuracy their image to the exterior.
The larson® panel and the most innovative ideas come together to make modern buildings, futuristic and energetically efficient. It is the ideal product for modern architecture.
AGRÉMENT, DIT, ITB, DIBt, IQNET, among others, which certify the highest quality of the panel and place it as an international
reference for these type of products.
larson® panel the perfect choice
The larson® panel from Alucoil® is formed by two metal sheets bonded with a mineral core FR (fireproof) or polyethylene PE depending on the requirement. This material provides several advantages when compared with traditional building materials: flatness, lower weight, thermal and acoustic insulation and cost savings in raw materials and installation. The larson® panel is available in different thicknesses and finishes. It can be produced in special dimensions if required by the project.
The only limit, the imagination
The only limit to the applications Alucoil's larson® composite panel is the imagination. We have available a wide range of panels available which can be used for different applications, architectural and decorative:
larson® PE or FR: 16 standard finishes in PVdF paint or any Ral colour in termolac® finish. With FR (fireproof) or PE (polyethylene) core.
larson® wood: Wood imitation composite panels, perfect for exterior as well as interior uses. 3 standard finishes with PE or FR core.
larson® metals: Formed by two metal sheets: copper, brass or stainless steel which stand out due to the use of non-treated noble metals. They are labeled as environmentally friendly. The copper changes as time goes by, creating a living façade. The quality of the raw materials used is demonstrated by the use of the alloy AISI 316 for the stainless steel panel.
larson® specials: It's a range of aluminum composite panels ideal for singular projects which want to become a reference in design as well as finish. These panels are coated with two, three or four layer of high quality PVdF paint. They are available in anodic, copper patina, zinc patina, slate, corten steel, holo and mirror finishes. also available is the termolac® choice, which is a high-quality polyester with finishes in oxide, quartz and azurite.
A singular facade… A larson® facade
Architects, as well as construction and design companies choose the larson® composite panel from Alucoil® as the irreplaceable element to carry out new and renovated façades. The larson® panel is chosen because of its innovative materials, its quality, wide range of finishes and options and the ease of transformation and installation, among other reasons.
The larson® panel and your company
Whatever idea you have to improve the corporative image of your company, it can become a reality thanks to the larson® panel from Alucoil®, whether in the form of advertisements, logos, signs, or corporate identity. The larson® panel helps to transmit outside the image of your company. Unique materials and finishes, striking colors and endless design possibilities.
About Alucoil®
Alucoil® (Miranda de Ebro, Burgos, Spain) is a company that belongs to Grupo Alibérico and is dedicated to the manufacture and transformation of high technology aluminum rolled products for building and construction with over 35 years of knowhow in the
aluminum sector.
For more information visit our website or contact us directly.