BSM Wireless specializes in GPS tracking solutions to optimise asset utilisation, regulation compliance, worker safety, and tangible growth in the construction industry. As we understand these areas form the foundation of any successful construction firm, BSM Wireless has dedicated itself to helping you manage them with ease and reliability.
Our suite of solutions track on-road and off-road trucks, yellow gear vehicles, heavy equipment and fixed assets, while providing in-field connectivity, geo-fencing to a particular area, and engine health monitoring while measuring fuel consumption and logging drivers' hours of service (HOS).
But we can do so much more.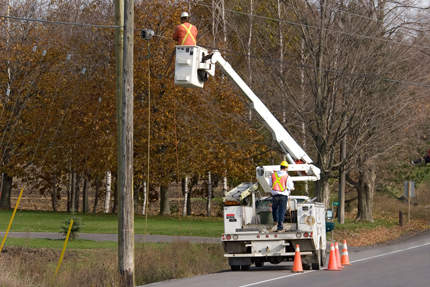 BSM's GPS solutions can be combined with power takeoffs (PTOs) monitoring sensors to establish whether PTOs are being used in right situations.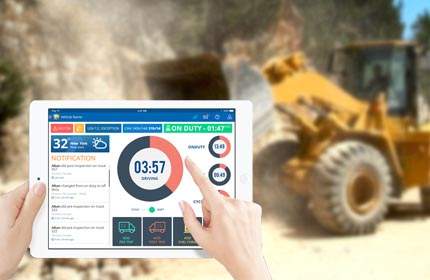 Sentinel FM's dashboard lets clients view all assets with GPS tracking in one convenient dashboard, highlighting selected geozones and landmarks.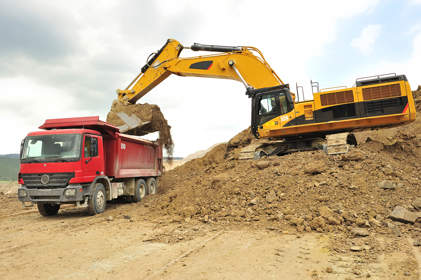 Clients can reroute and rotate equipment based on proximity by using BSM's asset utilisation software to determine the most efficient use of their resources.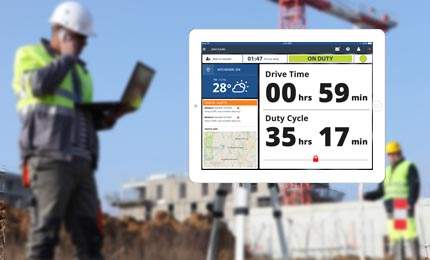 Through BSM's mobile HOS app, clients automatically log duty status and hours without costly miscalculations.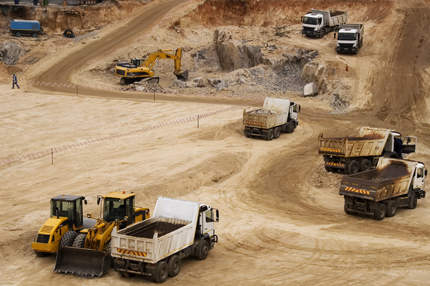 BSM provides an eagle-eye view into all projects with keen insights on fuel consumption, asset utilisation, and engine status.
GPS equipment tracking systems for the construction industry
Require notifications of power take-off (PTO) device activation to make sure it's being used properly?
Want make sure you aren't a victim of fuel fraud?
BSM Wireless ensures all equipment tracking concerns are met through its solutions.
In addition to excelling in GPS tracking, the company offers unique, customisable features catered to the construction industry. One example is the dual-mode GPS tracking solution, which is ideal for assuring safe working environments for employees in remote locations with two-way satellite communication. BSM Wireless's suite of solutions comprises Sentinel Fleet Management (FM), Sentinel Drive, and Sentinel Rapid Install (RI), giving 360° visibility of the location, equipment status and compliance eligibility of all vehicles and assets.
These are the only tracking and fleet management platforms clients need to reduce operating costs while optimising assets. Through alerts for preventative maintenance, clients will be able to increase the lifetime of their assets while minimising the downtime during repairs.
Real-time HOS and GPS tracking systems for vehicles
Sentinel FM – A pioneer in real-time fleet tracking. Flexible enough to work with fleets of all sizes, the device monitors vehicles and support equipment such as power takeoffs (PTOs), cranes and doors. BSM Wireless recognises that fleets are rarely standardised, which is why Sentinel FM integrates seamlessly with all kinds of vehicles and assets.
Sentinel Drive – BSM's solution for the client's HOS needs. It simplifies the logging process through a mobile app, so that drivers can spend more time on the road. Since it is so easy to use, drivers are up-to-date on FMCSA regulations with fewer inaccuracies.
Sentinel RI – An advanced GPS tracking and fleet management device that can be installed in less than ten minutes. By cutting down the installation time, clients can have their entire fleet back on the road in minutes with all the benefits of a telematics solution.
But wait. There's more.
The system provides real-time access to alerts, reports, and dashboards so clients can optimise their fleet's efficiency while keeping down maintenance and fuel costs in real-time. With features such as in-cab communication, you can to coach drivers to safer behaviour instantantly.
Customisable asset reports for vehicle fleets
BSM compiles extensive data from its fleet tracking solutions into actionable, customised reports.
Need to know which equipment gets the least use to maximise each asset's life-time?
Pull our Asset Inactivity Report to find out exactly which piece of equipment can be used more extensively in the field.Want to protect your company against fuel fraud?
The Fuel Guard Report cross-identifies fuel transactions with geo-location to make sure you aren't losing fuel along the route.Clients can use the company's asset inactivity report to determine which equipment can be used more extensively in the field, which will maximise the lifetime of each asset.
About BSM Wireless
Since 1996, BSM Wireless has become a leading manufacturer in the telematics industry and continues to grow. In this time, the company has proven its sustainability in the industry. BSM's solutions currently optimise and manage thousands of companies across 40 countries worldwide.