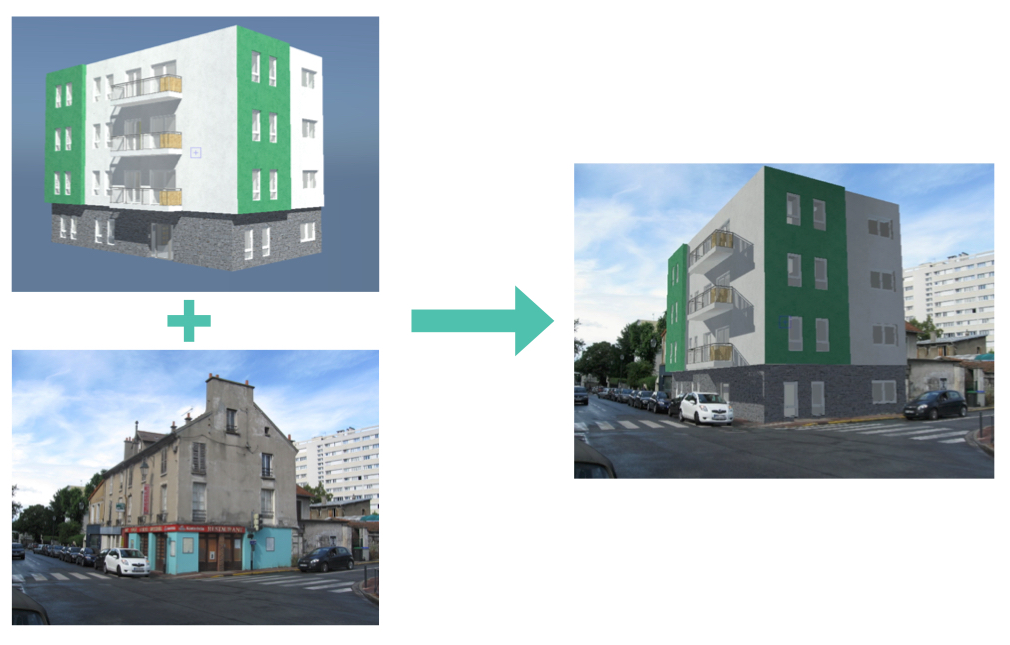 When submitting a building license, architects are required to provide a simulation of their designed building in its future environment. With Artlantis 2020,  all you need to do that is a 3D model of your building and a photo taken on the building site.
The Artlantis Site Insertion tool of Artlantis will guide you through the process step-by-step: import the background image, then use the 6 handles to position the façades the way you wish to see them in the final render. Drag or rotate the axes, and locate the origin and scale point in the 2D view to match those set in the 3D window.
If necessary, the foreground can be easily generated from the background image. Use Artlantis' integrated mask editor to remove unwanted parts of the foreground image.
To finish, adjust the scene's Heliodon parameters to synchronize the light effects of the model with its surroundings.